The Truth About Michelle Pfeiffer's Kids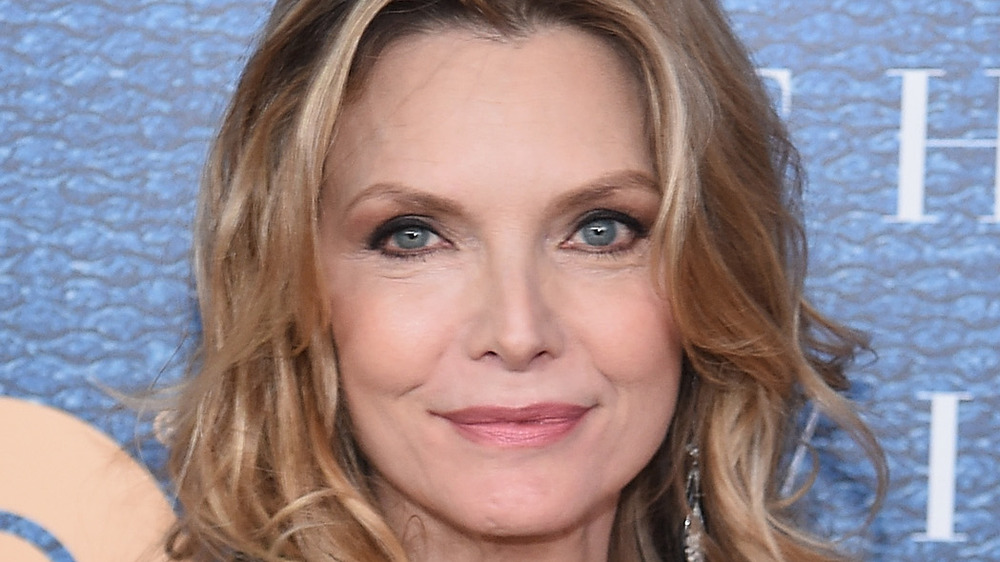 Dimitrios Kambouris/Getty Images
Michelle Pfeiffer has come a long way in Hollywood. In fact, her first role was a nameless part. She explained this to The New Yorker, touching not only on her tough ascent but also the way Hollywood can dehumanize women.
"One of my first jobs was a television show, and I played the blonde bombshell where I had fake breasts and was in hot pants, I didn't even have a name, she was just called 'the bombshell,'" Pfeiffer explained. "I was working with a lot of actors who were all from New York. I just felt really unworthy, and I think that never leaves you."
That's a tough introduction to acting. While we can only hope that Hollywood has improved, Pfeiffer's life has certainly changed since she donned the hot pants of the nameless "bombshell." She's got a massive net worth and a happy marriage with TV writer and producer, David E. Kelley. But Pfeiffer took a big break from the spotlight, the reason for which revolved around her kids. So let's take a look at these two munchkins, who aren't so little anymore!
Michelle Pfeiffer got a daughter and a husband in a matter of months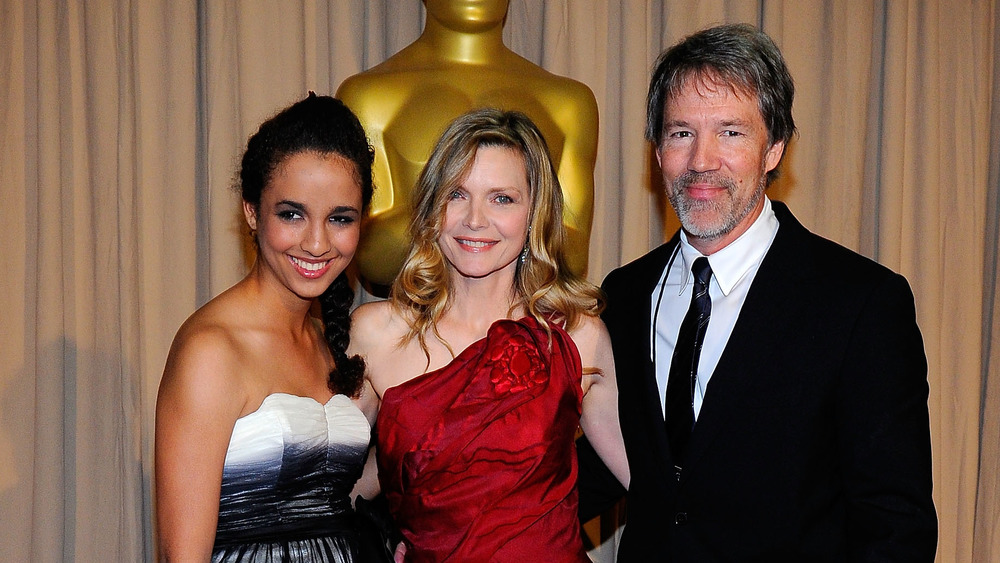 Kevork Djansezian/Getty Images
Michelle Pfeiffer got it all in a matter of months. Pfeiffer had begun an adoption process while she was single, according to Good Housekeeping, and then she met her now-husband, David E. Kelley. So she welcomed daughter, Claudia Rose Pfeiffer, and her new relationship at once. "The adoption process was already in motion when he and I met," Pfeiffer told the outlet in 2007. "So when she came, he and I had only been together for about two months. So we had this child with us right away, and most people don't have that. But I really got to see him in a situation that certainly would separate the boys from the men."
In late 2020, Pfeiffer shared a throwback photo of herself holding baby Claudia on Instagram, captioning it: "Way back when. Blissful exhaustion."
Bliss is right and the way Pfeiffer talks about her daughter is enough to make the eyes misty. "Boy, there's nothing typical about my girl," she told Good Housekeeping. "She's a force to be reckoned with, and an amazing human being. I wanted her to be a really independent, outspoken young woman, and I sure got that! She's also very creative and inquisitive. And what's exciting about this age is that she's really coming into her own. She's everything I'd hoped she would be."
Pfeiffer's relationship with her son is equally beautiful. Here's that story.
Michelle Pfeiffer took a break from Hollywood to raise her kids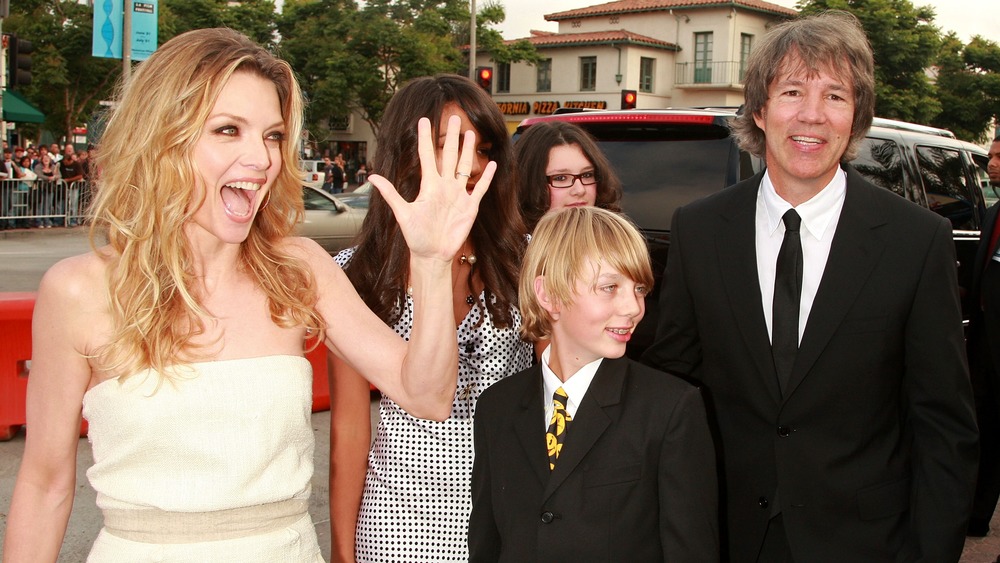 Kevin Winter/Getty Images
Shortly after welcoming her daughter, Claudia Rose Pfeiffer, Michelle Pfeiffer and husband, David E. Kelley welcomed their son, John Henry Kelley.
In an interview with Good Housekeeping, Pfeiffer was asked if Claudia and John got along... gotta love the classic sibling questions! "Yes, they do," Pfeiffer told the outlet. "They've been close their whole lives, and they're close in age. But don't get me wrong: They have their moments of sibling conflict."
But Pfeiffer also noticed differences between her two kids: "...When they were little, they couldn't have been more different — John was into trucks and Claudia was into kitty cats, and he was eating bugs and she wasn't. But I just feel like I've been so blessed to have these two children."
In fact, Pfeiffer's children were her reason for stepping away from Hollywood. She told The New Yorker: "Raising kids is just consuming, and before I knew it three and a half years had gone by, and then it was five years... Then I must have been hankering to work again because I started thinking about it, and then my kids were ready for me to go back to work." They call the shots!