Why Chrissy Teigen Asked For Biden To Unfollow Her On Twitter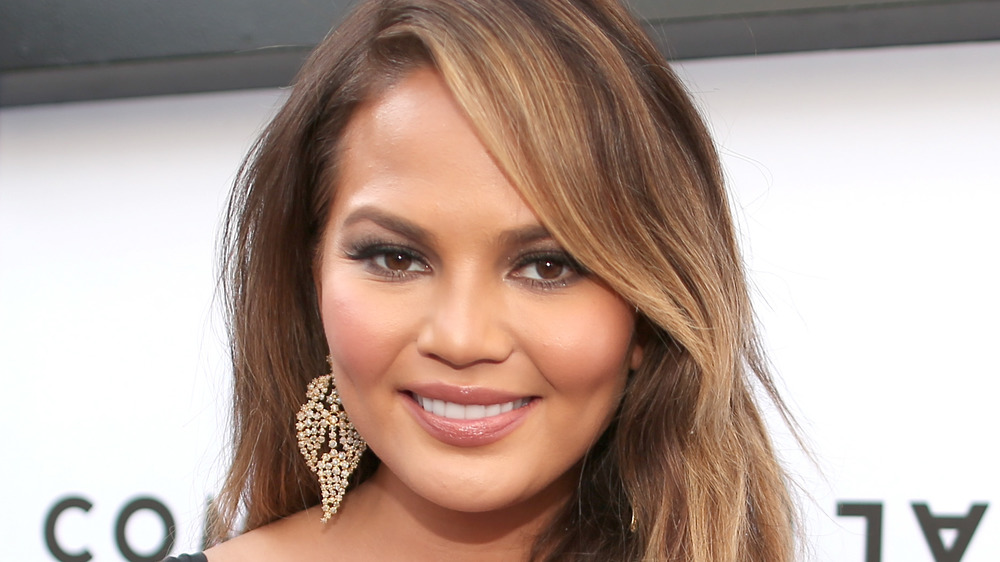 Christopher Polk/Getty Images
It's absolutely normal for people to desire a break from certain people on social media. Whether it be muting, blocking, or unfollowing someone, we've all experienced the need to detox from some of our followers. Chrissy Teigen's situation is a little different. The former swimsuit model took to Twitter in late February 2021 to ask President Joe Biden for an interesting request. "I have tweeted a handful of times since my treasured @POTUS following," Teigen wrote. "In order for me to flourish as me, I must ask you to please lord unfollow me. I love you!!! It's not you it's me!!!!"
Teigen's request comes just a month after President Biden began following her on Twitter, per Page Six. After becoming one of the only non-political accounts that Biden followed on the official POTUS Twitter account, she excitedly tweeted in January 2021, "OH MY GOD !!!!!!!!!!" 
While it may seem like a pretty random question (and a bit of a flex) to ask the President of the United States to unfollow you, the Cravings cookbook author's reasoning is just as hilarious and relatable. Keep scrolling to find out the truth about Chrissy Teigen's entertaining Twitter break-up with President Biden.
Chrissy Teigen doesn't want President Joe Biden to see her wild tweets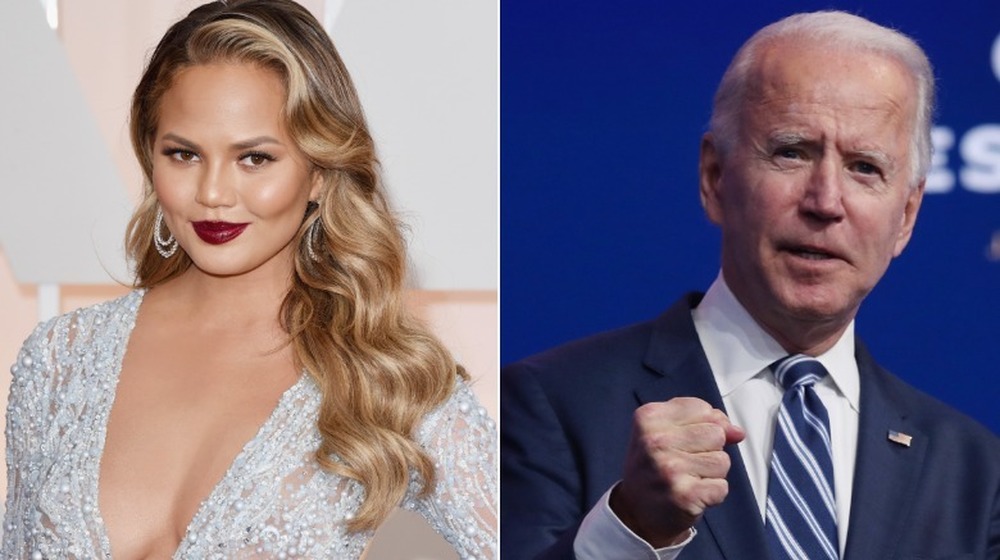 Jason Merritt/term, Joe Raedle/Getty Images
If you ever need a good laugh, Chrissy Teigen's Twitter account is always the best place to start. It's without question that the TV personality's tweets are just as humorous and straightforward as she is. Teigen's previous social media interactions with politicians are also pretty interesting; President Biden's predecessor Donald Trump blocked Teigen on Twitter in July 2017 after feuding with the latter on several occasions during his presidency, per Fox News. "After 9 years of hating Donald J Trump, telling him 'lol no one likes you' was the straw," Teigen wrote at the time.
In contrast, Teigen's Twitter split from President Biden isn't because she hates him; instead, it was out of respect. After successfully scoring a follow from Biden on Inauguration Day, Teigen took a farewell jab at Trump, tweeting, "my heart oh my god lmao I can finally see the president's tweets and they probably won't be unhinged." 
Based on Teigen's tweets, fans believe that the star felt anxious about President Biden seeing her flippant tweets. One user wrote, "Chrissy, if he followed you, he apparently appreciates your kind of Twitter. You do you, boo, and appreciate that you might be giving him some entertainment
." Fortunately for Teigen, POTUS obliged and removed her from his following. To celebrate the split, the former model let off one expletive-filled tweet: "b**** f*** s*** s**k the d I am FREE!!!!!!!!!!!!" Well, good Bi-den!