The Truth About Tiger Woods' Relationship With His Ex-Wife Today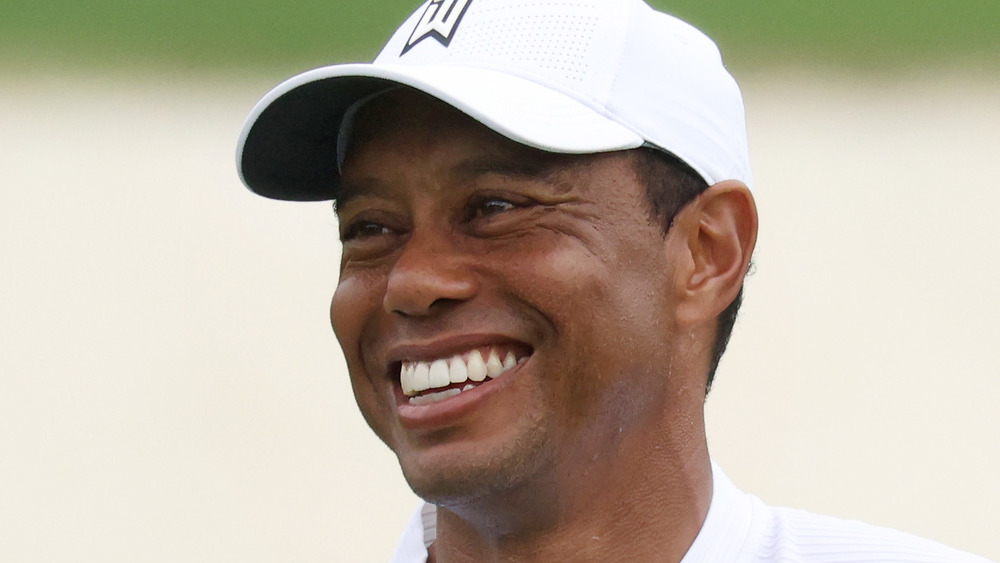 Rob Carr/Getty Images
While Tiger Woods is known for his skills on the golf course, fans have been consistently curious about his personal life, too. According to Us Weekly, Woods met his ex-wife, Elin Nordegren, in 2001 at the Open Championship. The duo fell in love and experienced a whirlwind romance — by 2003, they were engaged, and they wed the following year. As Woods' career continued to grow in the 2000s, his personal life flourished as well: he and Nordegren welcomed a daughter and a son, born in 2007 and 2009, respectively. 
While Woods was basking in fame, fortune, and a successful career, much of that would soon crumble around him. In November 2009, just after Thanksgiving, Woods was involved in a headline-grabbing car crash — one that would set the precedent for hundreds of headlines to come. In the following months, several women came forward and admitted to having an affair with the married golfer, per Golf Digest. In the aftermath of his cheating scandal, Woods and Nordegren ended up divorcing, though the two remained partially in each other's lives because of their two children. Now, more than 10 years after news of the scandal broke, Woods' relationship with his ex-wife has transformed greatly — keep scrolling to learn more about where they stand today.
Tiger Woods and Elin Nordegren stay connected for one important reason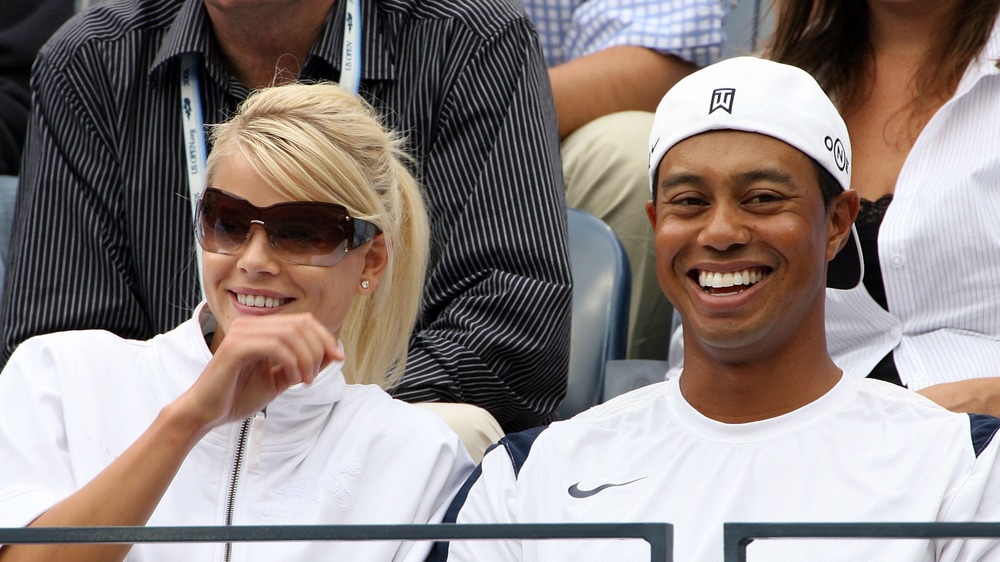 Clive Brunskill/Getty Images
Though Tiger Woods experienced a huge fallout with Elin Nordegren in light of his 2009 cheating scandal, the ex-spouses are still committed to putting their children first. According to People, Nordegren "put her own feelings aside to make sure the kids have a great relationship with their dad" in the aftermath of the scandal. The source also noted that both Nordegren and Woods "do a great job co-parenting." 
While Woods and Nordegren stay connected for the sake of their children, both have moved on from their former relationship. Woods has been in a relationship with Erica Herman since 2017, and she has consistently shown her support for the athlete both on and off the golf course. As for Nordegren, she moved on with NFL star Jordan Cameron, and the two share a young son together. 
Though Woods and Nordegren have both moved on and are in new relationships, the two will likely remain on good terms for the sake of their children.