Celebs React To Tiger Wood's Car Accident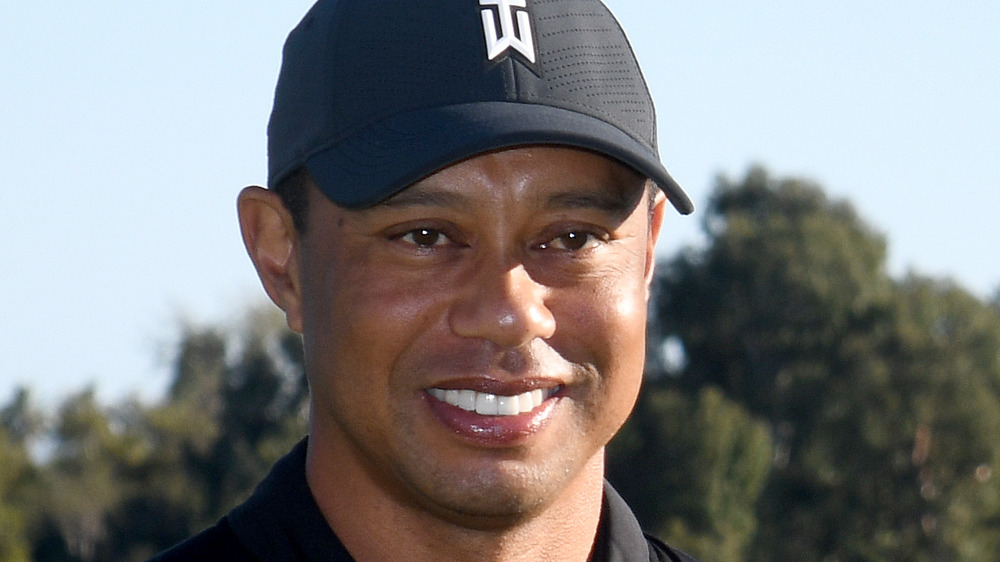 Harry How/Getty Images
Golfers, athletes, celebs, and normies alike were shocked by the news of golfing legend Tiger Woods' horrific car accident on Feb. 23, 2021. The athlete was in a single-car accident in Los Angeles, with police responding to a roll-over traffic collision. Woods was extracted from the vehicle using the jaws of life and rushed to the hospital. He sustained multiple leg wounds and was taken into surgery, according to Golf Digest.
Woods, who just earlier this year was the subject of an HBO docuseries about his life, is one of society's most recognizable figures, both as an unmatched golfing talent and an enigmatic personality. Upon hearing news of the crash and Woods' injuries, celebrities took to social media to offer the golfer prayers, well-wishes, and positive thoughts.
The earliest figures to express their hope for his speedy recovery were fellow professional athletes, while celebrities from all kinds of backgrounds soon joined the chorus of well-wishes.
A-Rod, Jada Pinkett Smith, and other celebs took to social media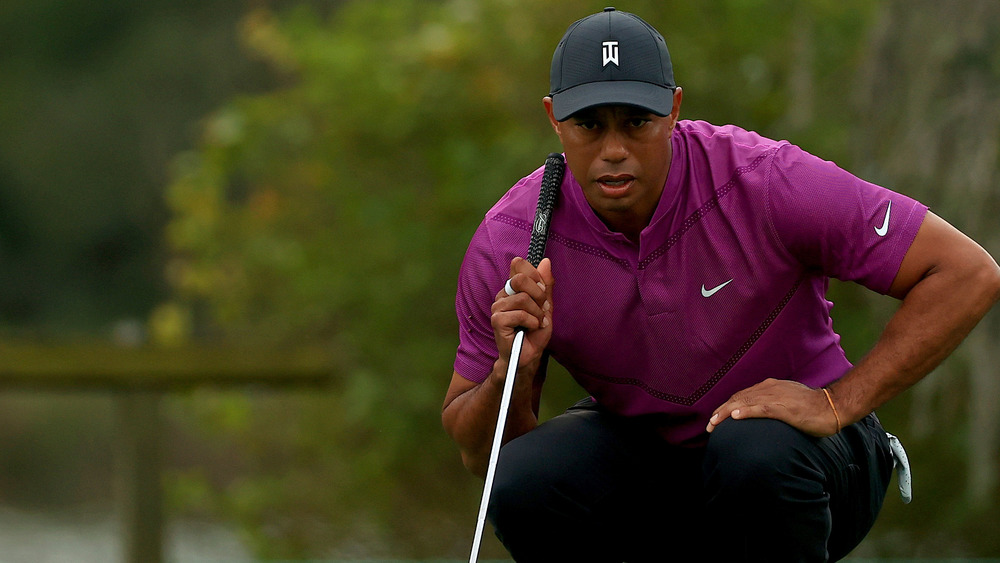 Mike Ehrmann/Getty Images
Fellow professional athletes and celebrities including Magic Johnson, Chad Johnson, Reggie Bush, Kristi Yamaguchi, and Alex Rodriguez were quick to offer well-wishes and prayers upon the news of Tiger Woods' car accident on Tuesday. "Praying for my brother [Tiger Woods] as we all anxiously await more news. Thinking of him and his entire family," wrote A-Rod on his Twitter account.
Other celebrities also wrote a few words in response to the crash. Queer Eye's Karamo Brown tweeted, "Praying for Tiger Woods I am praying that he is okay. The photos on the news of crash are so scary. Really hope he is good." Cher, in her typical simplistic style, wrote, "Sending prayers for Tiger Woods."
Some celebs praised Woods as an icon and inspiration, like Jada Pinkett Smith, whose heartfelt message read, "Prayers up for the GOAT [Tiger Woods] who was in an accident this morning. Was just with him yesterday. Don't take not even a MOMENT for granted! I know you're good because your Tiger within is a beast!!!" Reverend Jesse Jackson also wrote a thoughtful missive on his account, saying, "[Tiger Woods], one of the greatest golfers ever. With excellence he knocked down walls and built bridges. Tiger made the sport more universal. Praying for you Tiger, your family and for a full recovery."
An investigation into the accident is ongoing as of this writing, according to a tweet from the Los Angeles County Sheriff's Department.