Inside Tiger Woods' Struggle With Prescription Drugs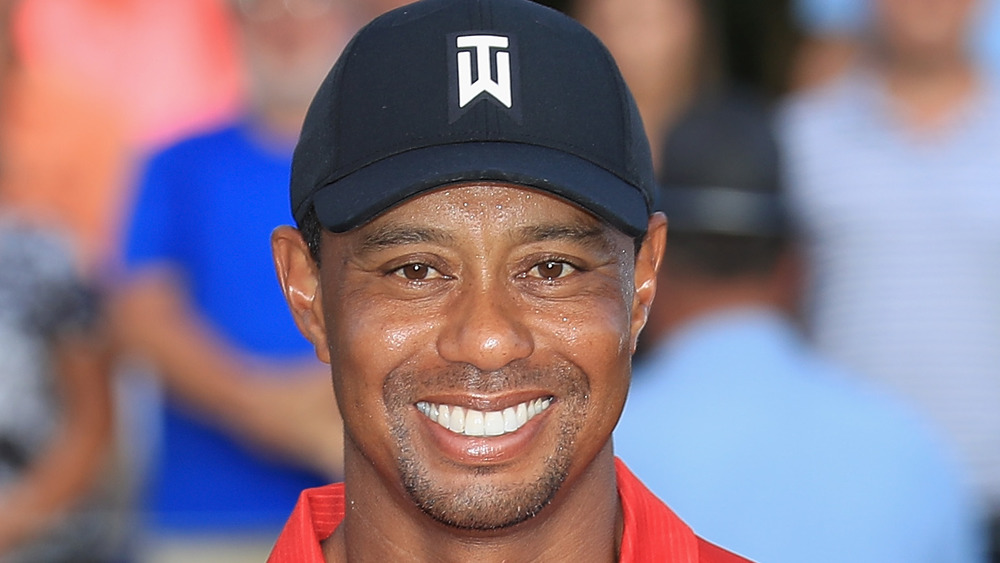 Sam Greenwood/Getty Images
News of golf legend Tiger Woods' harrowing car crash has fans everywhere reeling. Unfortunately, it has also dredged up difficult past memories of the golf star wrecking his car on a different occasion and then being arrested in another after falling asleep at the wheel.
As you may recall, Woods — born Eldrick 'Tiger' Woods — famously crashed his car into a fire hydrant right outside his Florida home in 2009, an incident that would later give way to an even larger infidelity scandal for the golfer. In 2017, the celebrated athlete once again made headlines when he was arrested after being found asleep in a parked car in the wee hours of the morning on May 29, as reported by NBC. 
Toxicology reports later revealed that, while the superstar athlete was not under the influence of any alcohol, he did have not one, not two, not three, but four prescription drugs in his system including: "Hydrocodone, an opioid pain medication; Hydromorphone, another type of painkiller; Alprazolam, an anxiety drug also under the brand name Xanax; and Zolpidem, a sleep drug also under the brand name Ambien." The toxicology report also showed the presence of Delta-9 carboxy THC, an ingredient found in marijuana. 
So what's the real story behind Tiger's struggles with prescription drugs? Keep reading after the jump to find out!
Tiger Woods said he suffered 'an unexpected reaction' to prescribed medications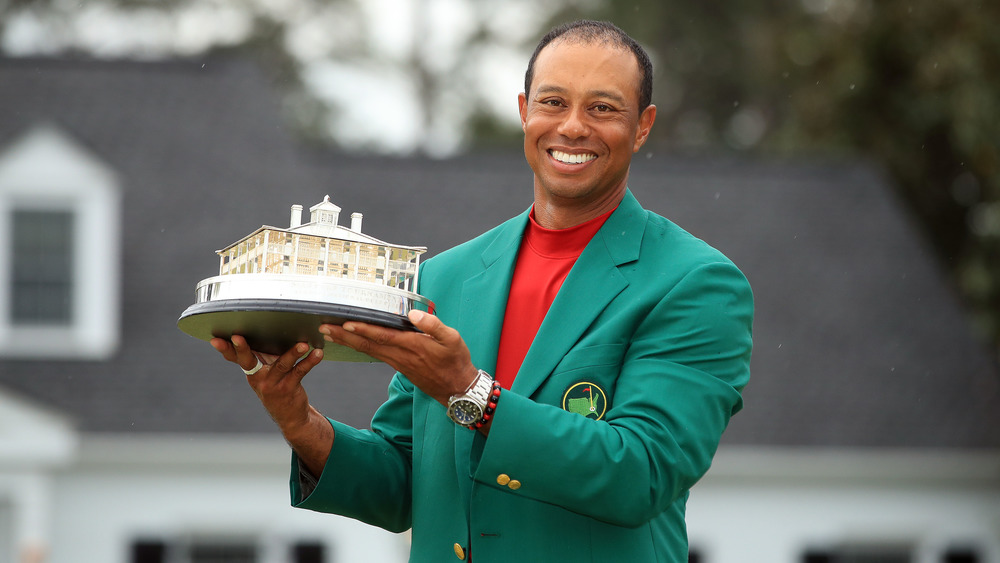 Andrew Redington/Getty Images
As reported by NBC, following his arrest in 2017, Tiger Woods voluntarily entered a diversion program that would later have his driving under the influence charge dropped. He also released a statement in which he took "full responsibility" for his actions and ensured his fans and stakeholders that a situation like that would never happen again. As for why Woods fell asleep at the wheel on the side of the road, he attributed the incident to "an unexpected reaction to prescribed medications," per Golf Digest. "I didn't realize the mix of medications had affected me so strongly," the professional golfer explained.
But why was Woods under the influence of so many prescription drugs in the first place? According to a statement Woods released, he had simply started taking matters into his own hands to treat chronic back pain and insomnia, but said that he had regretted doing so. "I realize now it was a mistake to do this without medical assistance," he revealed. "I am continuing to work with my doctors, and they feel I've made significant progress."
Since that fateful day, it appears Woods has worked hard to make good on his word and slowly earn back the trust of his very devoted fan base. We wish Tiger Woods a speedy recovery!
If you or someone you know is struggling with substance abuse and mental health, please contact SAMHSA's 24-hour National Helpline at 1-800-662-HELP (4357).