The Real Meaning Behind Tiger Woods' Name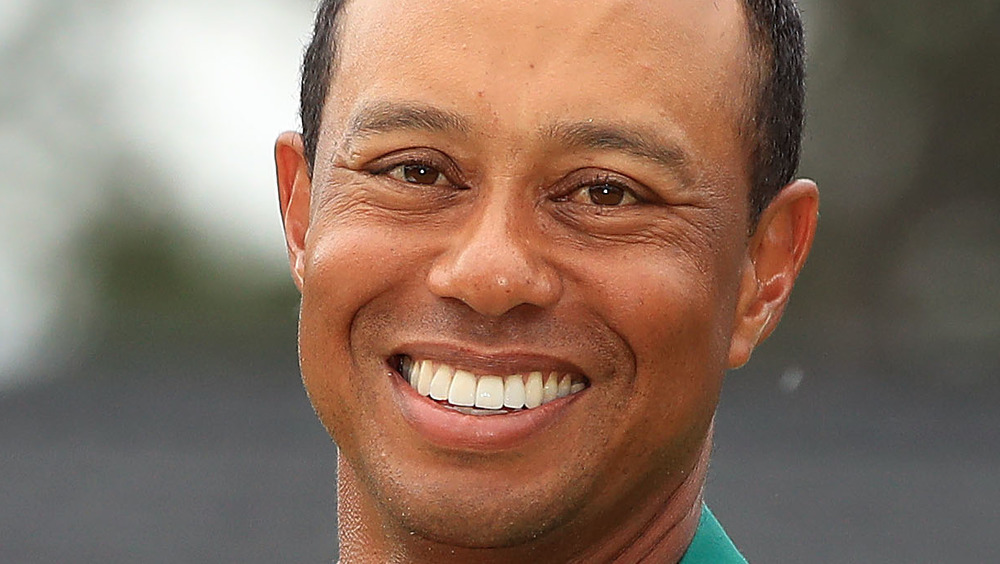 Andrew Redington/Getty Images
Tiger Woods has made plenty of headlines throughout the years. From his scary car accident in February 2021 to his past relationships with his ex-wife Elin Nordegren and fellow athlete Lindsey Vonn, the golf pro has been through a lot. Of course, he's also a star in the world of golf for a long list of reasons.
Are you ready to be impressed? Well then, consider the fact that "Woods has 82 PGA Tour victories" as of writing, according to USA Today's Golf Week, "which is tied with Sam Snead for the all-time lead." On top of that, he's taken in $120,660,780 in "career earnings" as well as $1.5 billion "from endorsements, appearances, and golf-course design fees," not to mention countless other achievements, honors, and opportunities.
Thanks to those undeniably impressive accomplishments, Woods is one of the most famous figures in the world of golf. But did you know that Tiger isn't his legal first name? Indeed, according to Biography, he was born on Dec. 30, 1975, in Cypress, Calif., as Eldrick Tont Woods. Although Sports Casting argues his real name "may not be as cool as Tiger," there happens to be a rather sweet reason for his famous nickname.
Tiger Woods' nickname honors someone special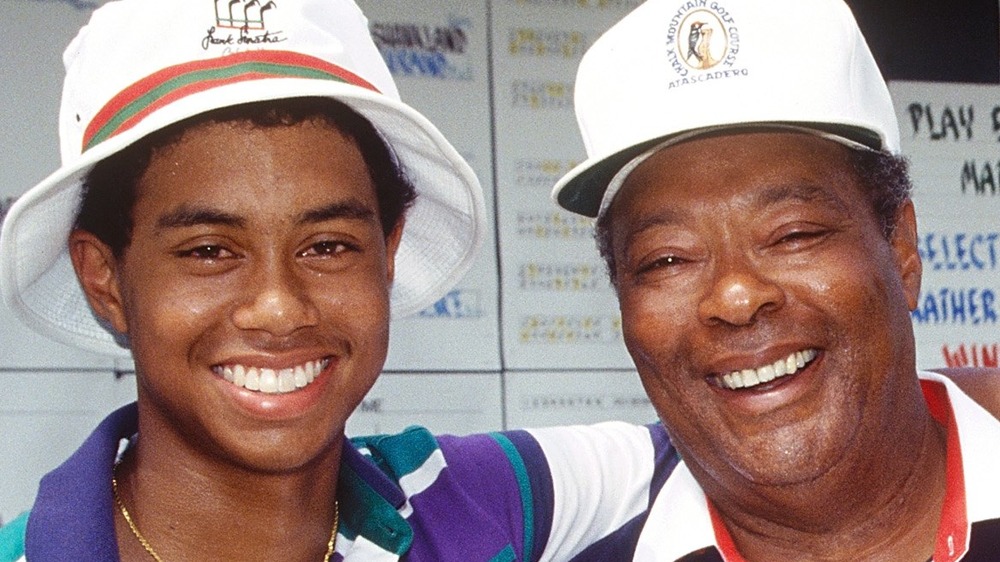 Rick Dole/Getty Images
Tiger Woods is one of the most famous names in sports. But thanks to the fact that he "has been a pro golf and world phenomenon since the early 1990s, ... it's easy to forget Tiger Woods' real name," GNN (The Golf News Net) pointed out. That may be true, which is why you might wonder how he got his nickname in the first place. 
As The New York Times reported, Woods' dad, Earl Woods, "was on his second tour as a military adviser in Vietnam that the name Tiger came to him. It was the nickname he gave to a South Vietnamese lieutenant colonel he had befriended named Vuong Phong." The outlet added, "Woods resolved that if he had another son, he would name him Tiger." Although Tiger is best known for his nickname, the athlete "never changed" the moniker, at least not formally, GNN noted. That's because "[d]ocuments related to his divorce from Elin Nordegren refer to him at Eldrick Tont Woods."
But wait! It turns out that Tiger wasn't his only nickname. Earl also called his son "Sam" simply because he thought the name suited his son. When Tiger became a father in 2007, he named his daughter Sam, possibly in honor of his dad, who had died the year before.