Chadwick Boseman's Net Worth: How Much Money Did The Star Have When He Died?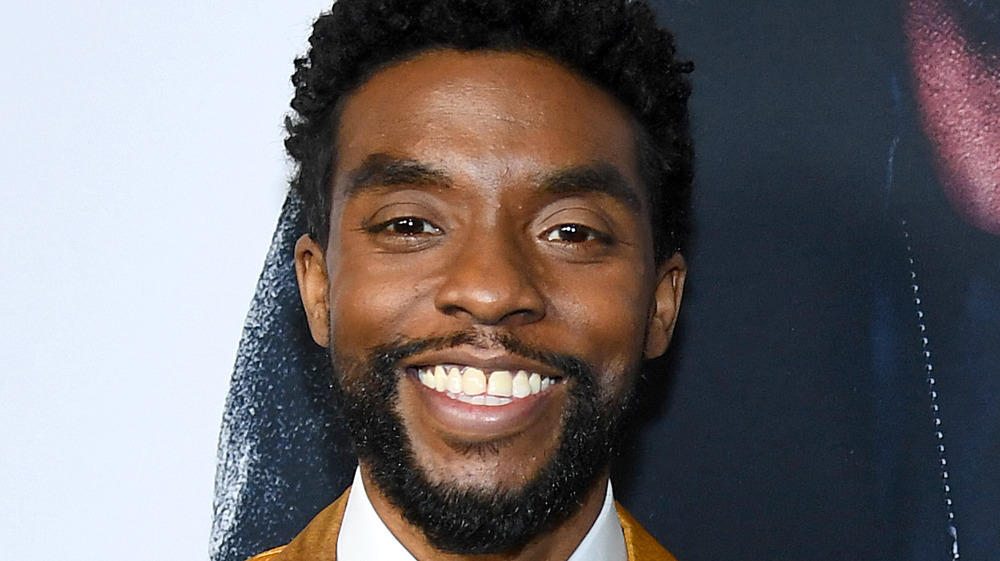 Dimitrios Kambouris/Getty Images
Ever since breaking into mainstream Hollywood with his incendiary capture of legendary baseball player Jackie Robinson in 2013's 42, acting star Chadwick Boseman — who died from colon cancer in August 2020 — had seemingly not stopped working. Following that biopic of the sports icon was Boseman's 2014 musical turn as legendary crooner James Brown in Get on Up.
That same year, Boseman spoke with ABC's Nightline on the challenge of learning the moves to properly play the Godfather of Soul. "I looked at footage of him dancing, and I was like, 'absolutely not... there's no way,'" Boseman quipped. He even shared that the role required more from him than taking on Jackie Robinson. "If I finished at an easy day, I would say, 'That would be the hardest scene... on another movie,'" he revealed.
Nominated posthumously for a 2021 Screen Actors Guild Award for Ma Rainey's Black Bottom, Boseman shot to matinee idol status with a scene-stealing supporting role in the Marvel Cinematic Universe's 2016 blockbuster, Captain America: Civil War. Moviegoers fell in love with Boseman's portrayal of the superhero Black Panther due to his depicted character nobility and aerodynamic fight moves (claws included). It was no wonder that Black Panther's solo titular flick in 2018 broke box-office records, per Forbes.
With two more consecutive appearances in the MCU and continuing portrayals of seminal Black icons like Supreme Court Justice Thurgood Marshall in 2017's Marshall, Boseman's net worth upon his death might have you confused. Here's why.
Chadwick Boseman had a much lower net worth than you'd think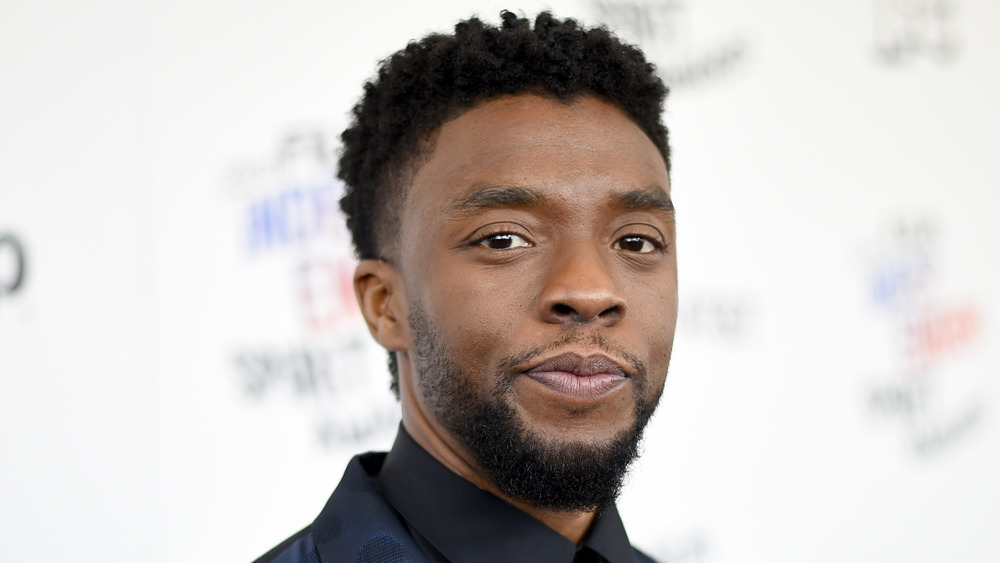 Kevin Mazur/Getty Images
Chadwick Boseman was only worth $12 million when he died, according to Celebrity Net Worth. Considering his name recognition at that time as well as the net worth of some fellow Marvel Cinematic Universe stars like Chris Evans (who is worth $80 million, per Celebrity Net Worth), this might sound like a mind-blowingly low number. How could it be? 
Well, Boseman only earned Hollywood renown in 2013 with 42, whereas Evans, for instance, has been in film franchises like 2005's Fantastic Four and its sequel long before entering the MCU with his own solo film as Captain America. This is to say nothing of biopics like 42 and Get on Up, which — while earning Boseman universal praise — were never made on a high budget nor sought to break commercial records. Get on Up!, for example, was made for $30 million and grossed barely over that number domestically, per the Bomb Report. 
As for his big MCU cash, Boseman — according to Elite Daily — received the standard starting salaries for a franchise star, reportedly earning $700,000 as Black Panther in Captain America: Civil War (including back-end percentages) and only $500,000 for his 2018 titular flick, pre-royalties. Given the massive success of Black Panther as well as his subsequent MCU outings (2018's Avengers: Infinity War and 2019's Avengers: Endgame), $12 million just about covers Boseman's net worth at the time of his untimely 2020 death.