Chadwick Boseman Just Made Hollywood History. Here's Why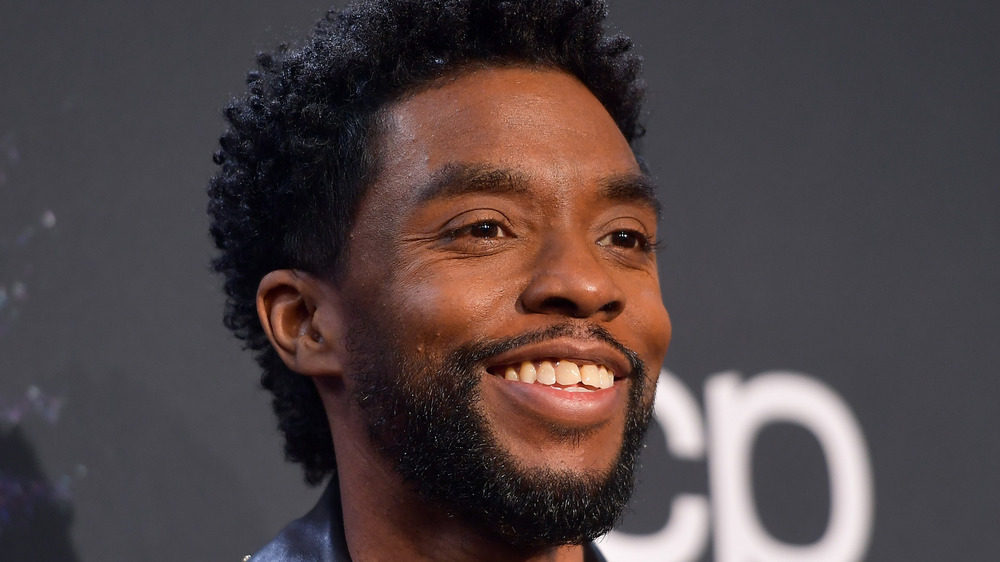 Matt Winkelmeyer/Getty Images
Months after Chadwick Boseman died in August 2020 at the age of 43 from colon cancer, which Boseman chose to keep secret up until the very end, the Black Panther actor has continued to make history even after his untimely death. Once again, it's for his brilliant, highly lauded acting performances, this time for two critically successful movies that earned him a whopping four nominations for the 27th Screen Actors Guild Awards on April 4, 2021.
As The Los Angeles Times reported, Boseman received posthumous nominations for best actor for George C. Wolfe's Ma Rainey's Black Bottom and best supporting actor for Spike Lee's Da Five Bloods. Both movies were also nominated for the SAG Awards' best ensemble cast, giving Boseman a total of four nominations in the general SAG film category. But has anyone achieved something of this kind before? And how have people reacted to Boseman's performances in light of his death? Read on after the jump to find out.
Chadwick Boseman broke this specific record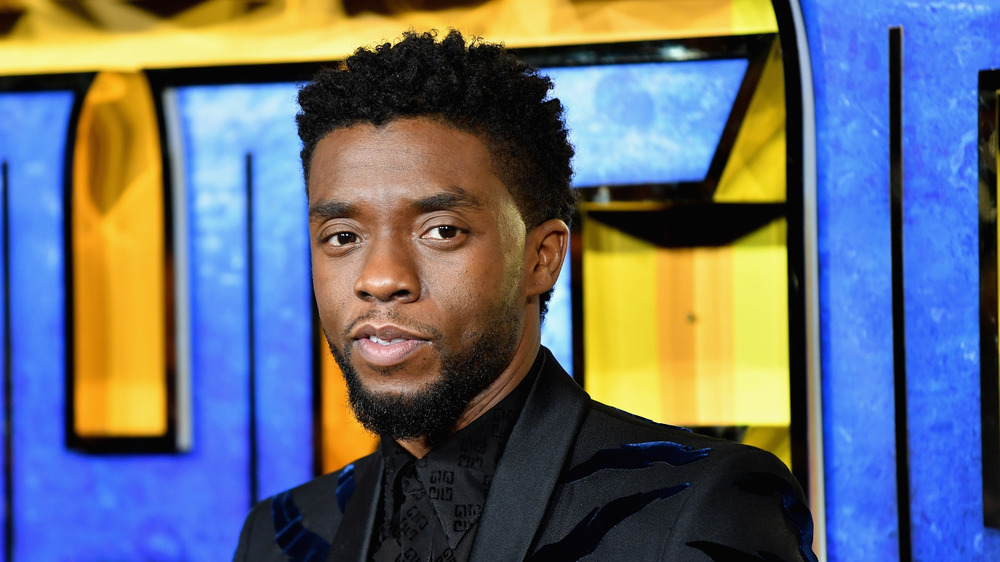 Gareth Cattermole/Getty Images
While there have been other actors in the past who have received the same number of nominations as Chadwick Boseman in a single year, Chadwick Boseman's noms mark the first time a performer has scored this number of SAG nominations within the same category, per The Los Angeles Times. Other actors who racked up four nominations in one year across both the TV and film categories include Jamie Foxx and Dame Maggie Smith, who made the achievement in 2005 and 2013, respectively, according to the Times.
Boseman's posthumous SAG nominations seem like a promising sign for his chances at the 2021 Academy Awards. Variety's analysis called Boseman's SAG noms a weighty indicator for a predicted Oscar win, describing Boseman as "locked and loaded for the Academy." Variety also pointed out that Boseman made history twice over by becoming SAG's first-ever "double posthumous nominee," and that the 2021 nominations are the first time that actors of color made up more of the nominee pool than white actors in the best actor category. 
Chadwick Boseman's SAG-nominated performance was 'heartbreaking'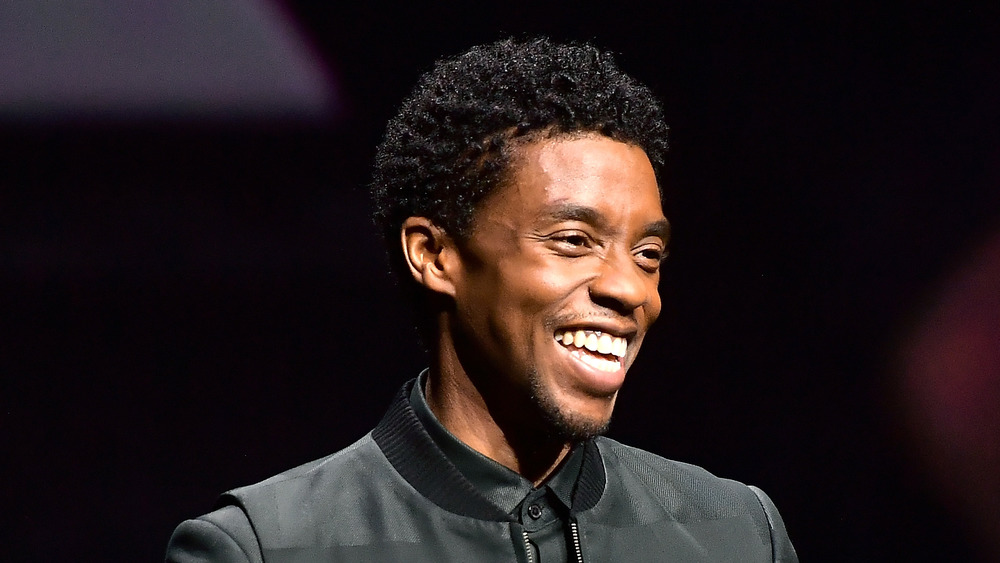 Matt Winkelmeyer/Getty Images
Only one day before the SAG nominations were announced on Feb. 4, 2021, cementing Chadwick Boseman's history-making feat, cinematographer Tobias Schliessler recalled the experience of working with Boseman on the set of Ma Rainey's Black Bottom, the screen adaptation of the groundbreaking play by August Wilson. In an interview with The Wrap, Schliessler recalled how he felt when he heard of Boseman's tragic death in 2020, as well as seeing Boseman's SAG-nominated performance as Levee Green, an idealistic and fiery trumpet player — especially in light of learning of Boseman's battle with cancer, which he had not known about during the film's production in 2019.
"For me, watching him work was such an inspiration," Shliessler told The Wrap. "There were times while making the movie that I cried as we were filming his performance, from behind my monitor, because it was so touching. And then to know what he went through with his illness. I didn't know at the time. Can you imagine, to get yourself into the emotional space for those scenes? How exhausting that much have been for Chadwick."
Shliessler also recounted a moment he shared with the actor following the production wrap of Ma Rainey's Black Bottom. "Chadwick is looking at me and he comes walking towards me and gives me a big hug," said Shliessler. "He was aware of everything all the time."