How The Queen Reportedly Feels About Meghan And Harry Today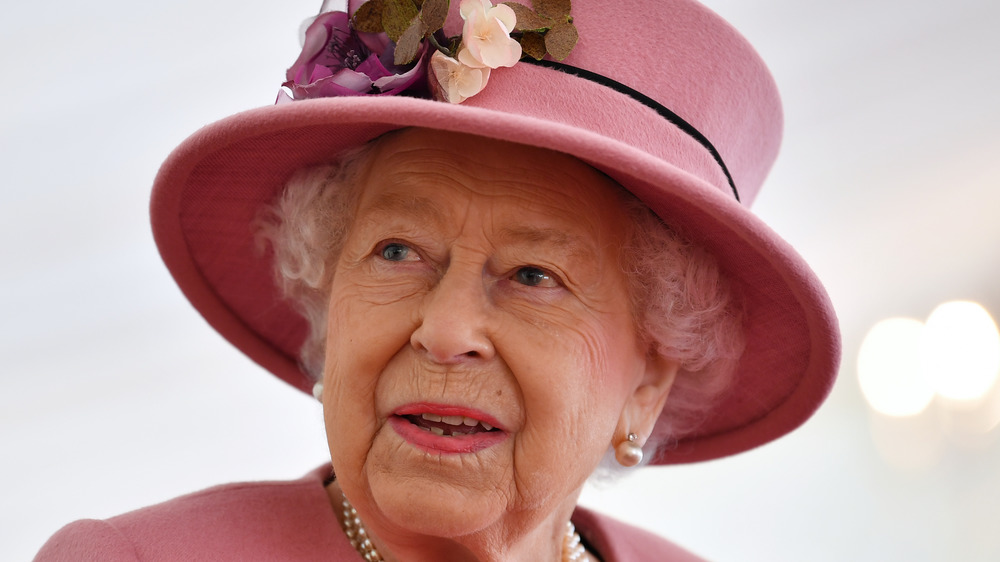 Wpa Pool/Getty Images
Thus far, 2021 has been a challenging year for Queen Elizabeth. After spending the bulk of 2020 leading her country through a health crisis, the monarch faced a series of emotional setbacks in the early months of the new year.
First, her longtime husband was admitted to the hospital. The situation surrounded Prince Philip's health remains murky, as the palace only released a vague statement claiming that Prince Philip was hospitalized as a precaution after developing an "infection," per Us Weekly. 
Then, of course, there's her grandson Prince Harry and his wife Meghan Markle, the Duke and Duchess of Sussex, who shocked royal fans all over the world when they abruptly announced their plans to "step back" from their royal duties in January 2020, per People. Reports claimed that they did not share the news with the queen before sharing it with the public, and rumors have persisted that "Megxit" added a lot of tension to an already tense family. The young couple moved to Los Angeles in March 2020 with their then-infant son Archie, and in early 2021, things became even more dramatic when Harry and Meghan announced that they were expecting their second child and have no plans to return to the royal family. How does the queen feel about all the changes with the Sussexes? Read on to find out.
The queen is 'desperate' to hug her family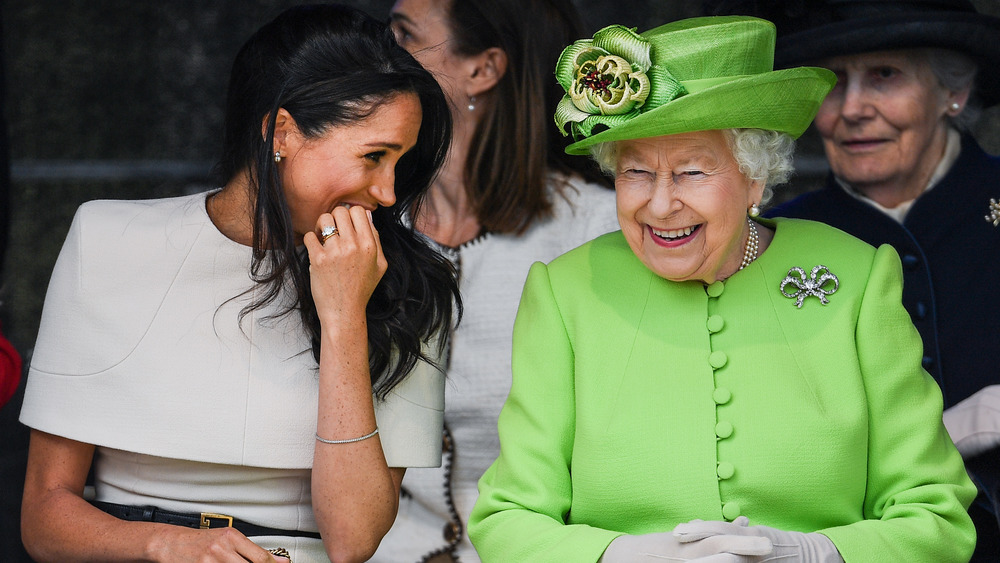 Jeff J Mitchell/Getty Images
So, how exactly does the queen feel about Meghan Markle and Prince Harry a year after Megxit and weeks after they announced they were expecting their second child? Not great, according to sources close to the royal family. "The Queen has had some tearful moments mixed with anger and disappointment," an anonymous source told Us Weekly in February 2021. "Emotions are definitely running high."
The queen, who is already dealing with the stress of Prince Philip's health scare, is reportedly distraught over her separation from her grandson and great-grandson, and would no doubt love to see more of them in 2021. The queen has spent very little time with Archie since his birth in May 2019, as just a few months after welcoming him to the family, Meghan and Harry relocated to North America. 
In a time when many people have felt the pain of separation from their loved ones, especially grandparents from grandchildren, it would appear the queen is no different. "The Queen has FaceTime calls with Archie, but it's not the same," another source told Us. According to the source, one of the most powerful women in the Western world is just another grandmother "desperate" to hug her loved ones.