Billie Eilish Reveals Her Biggest Fear In Life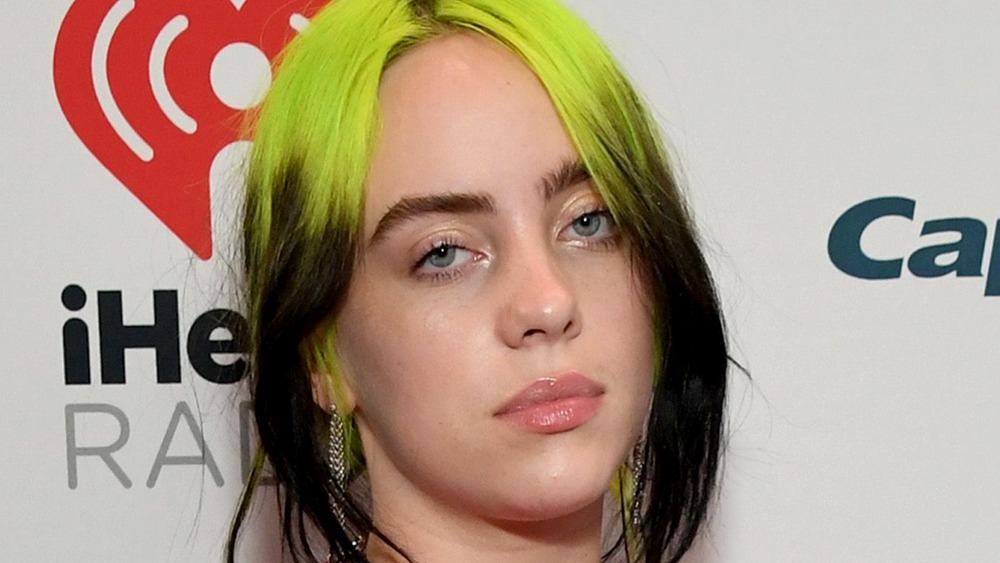 Kevin Mazur/Getty Images
Billie Eilish is letting fans in what makes her fearful as a pop star.
The singer was speaking to Stephen Colbert in an appearance on The Late Show with Stephen Colbert to preview her new documentary Billie Eilish: The World's a Little Blurry. The "Bad Guy" artist revealed what she's been up to during quarantine to the delight of fans.
"The year sucked, and if I could go back and I could change it, I would. But at the same time, I've gotten more time off than I've ever ever ever ever had," admitted Eilish. "And of course I think that goes for everyone, but that was true for me after two weeks of it. Two weeks already at the beginning of quarantine was the most time I had off in, like, four years."
The pop artist went on to chat about a new album she began in 2020, and how grateful she was for her pop reign of 2019. "I think I'm just glad that I had the year before that to really have a moment."
Yet, for Eilish, it isn't the global pandemic or the stress of canceling her highly anticipated tour that makes her want to "jump off a cliff."
Billie Eilish is afraid to upset her fans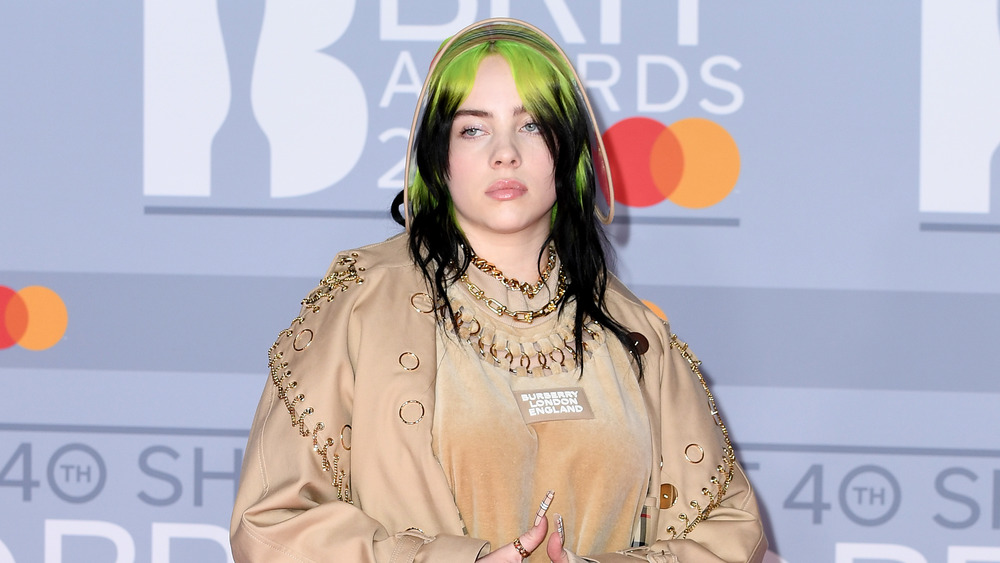 Gareth Cattermole/Getty Images
For Billie Eilish, it's not a relationship but the fans that give her "Ocean Eyes." The pop artist revealed that her fans' approval is so important to her, that letting them down is one of her biggest fears.
"I wanted to be the artist that I would want to be a fan of," Eilish said on The Late Show With Stephen Colbert (via New York Post). "The idea that somebody could meet me and have a bad experience makes me wanna jump off a cliff, like, seriously. I want everyone that I come in contact with to feel completely just the highest high that they could possibly feel."
In efforts to give her fans the "highest high," Eilish revealed she spent her time in quarantine working on her sophomore album.
"I just don't think I would have made the same album or even the album at all if it weren't for COVID," said the pop singer. "That doesn't mean it's, like, about COVID at all. It's just that when things are different in your life, you're different. It's just how it is. I have to thank COVID for that — and that's about it." If her past work is any indication, we're sure her fans will be more than satisfied.