The Famous Song That Billie Eilish Would Always Cry To While Growing Up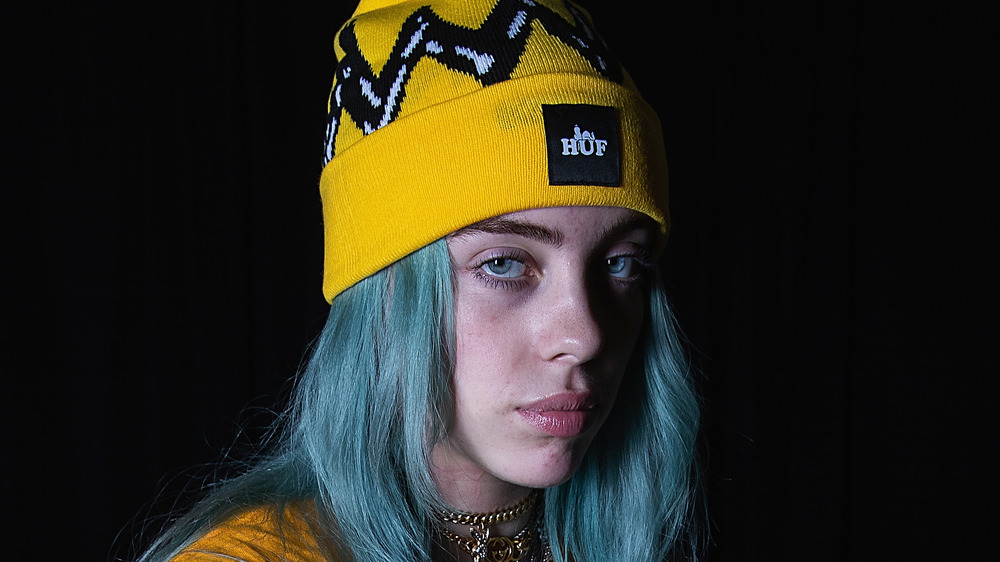 Mat Hayward/Getty Images
It's no secret that Billie Eilish wears her influences on her (fashionably baggy) sleeve, but there's one song you probably didn't know meant so much to her! 
But first, let's recap Eilish's own music. Rising to superstardom off Billboard-topping hits like 2019's "Bad Guy" (which has 1.6 billion Spotify plays to date), Eilish has become a force to be reckoned with in just a few years. She even shook us out of our pandemic blues with the anthemic 2020 single "Therefore I Am," and she's the voice behind the new James Bond theme song. In other words, the inspiring, bleached-haired Gen-Z firebrand is here to stay. 
Outside of music, Eilish's star power continues to grow thanks to her candor, like how she has been open about her almost Fatal Attraction-level obsession with Justin Bieber. (Her old bedroom was adorned with his posters, and today, the two are close pals). And in February 2021, the star got real about how she's obsessed with a certain rock band. Scroll down to look at the "Brightside" of the surprising song Billie Eilish cried to growing up.
Billie Eilish used to tear up to this Killers song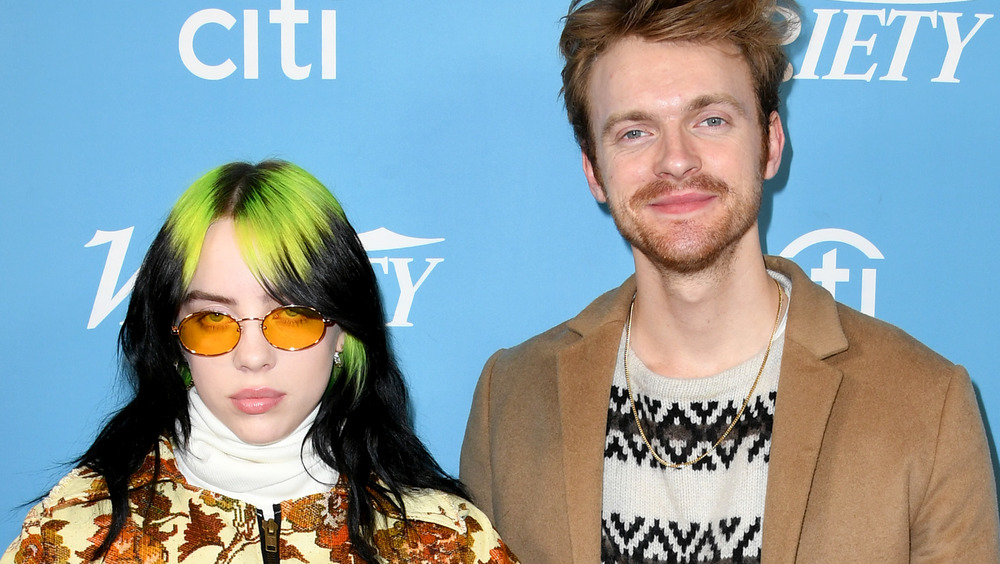 Jon Kopaloff/Getty Images
So what is the tune (Justin Beiber's songbook notwithstanding) that Billie Eilish used to cry to growing up? That would be "Mr. Brightside" by The Killers. Eilish and big bro Finneas opened up about the song during iHeartRadio's ALTer EGO livestream event, explaining in a conversation that they would listen to the 2005 smash hit (off The Killer's famous first album, Hot Fuss) over and over "in the car and cry," according to People. "The Killers is a band that I think we both sort of view as a childhood favorite — especially Hot Fuss, the album, because 'Mr. Brightside' on it is just such an important piece of music to us," Finneas said. 
Billie Eilish called the song by the Brandon Flowers-fronted group a "classic," adding, "I mean, there was a lot of times when I would just sit in the car and cry to 'Mr. Brightside' even though nothing in my life, at all, was that situation." The star described the tracks as "music that makes you feel heard even if what you feel heard for isn't even how you feel, if that makes sense. ... I love it. Love The Killers," she concluded.
Much like Ariana Grande cites Mariah Carey as an inspiration, Billie Eilish knows her influences, and anyone who's done karaoke ever would probably agree "Mr. Brightside" is a bop. Regardless, we love how candid Billie Eilish always is.