Lamar Odom Is Back In Rehab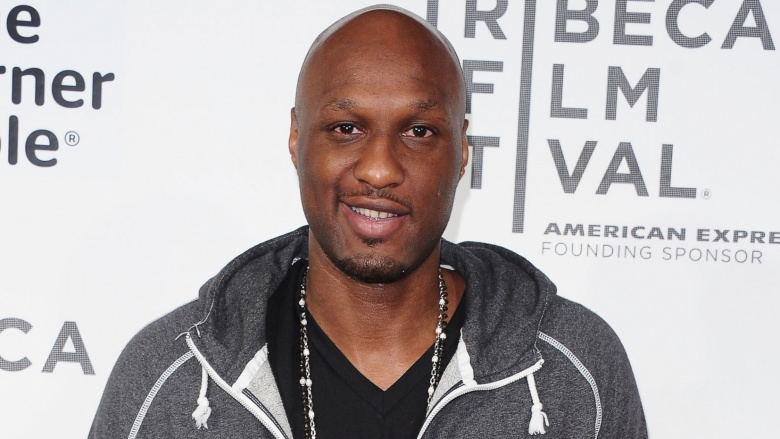 Getty Images
Lamar Odom has entered rehab once more, just days after officially finalizing his divorce from Khloe Kardashian, and a little over a year after his near-fatal overdose. TMZ reported that Odom checked into a San Diego, Calif., facility on Dec. 8, 2016, and will remain there for an extended stay.
A particularly good sign about this stint? Odom reportedly decided to go on his own. A source told E! News, "It was his own decision. He wanted to work on his mental and physical health for the next chapter of his life. He has not fallen off the wagon, but he understands the importance of maintaining his sobriety." A source previously told E! News, "He is doing well. He is determined to stay on the straight and narrow [path] and wants to be the best father he can possibly be and he is doing the work required to achieve that...It is not easy, but he is focused and determined."
Life coach John "Doc" Fuller, who helped Odom's family stage an intervention for the former NBA star in July 2016, told Page Six that this is the perfect time for him to get help. "I think that it's the best decision that he could make—because the pressure is there," Fuller said. Just think about it. How many people are going to be drinking and using drugs during Christmas? How many people are going to drink during New Year's?" Fuller added, "Any time you can make a major decision around the holiday it just shows maturity, it shows some amount of self control, accountability, and the love and respect that you have for those who are willing to support you. Lamar trying very, very hard to be a father. He's doing his best to not repeat the mistakes that he's made in the past. His children have been willing to trust him through the process. Over a period of time that relationship is going to be get stronger and stronger."
Our best wishes to Odom on getting back and staying on track!