Doctor Reveals How Serious Tiger Woods' Injuries Really Are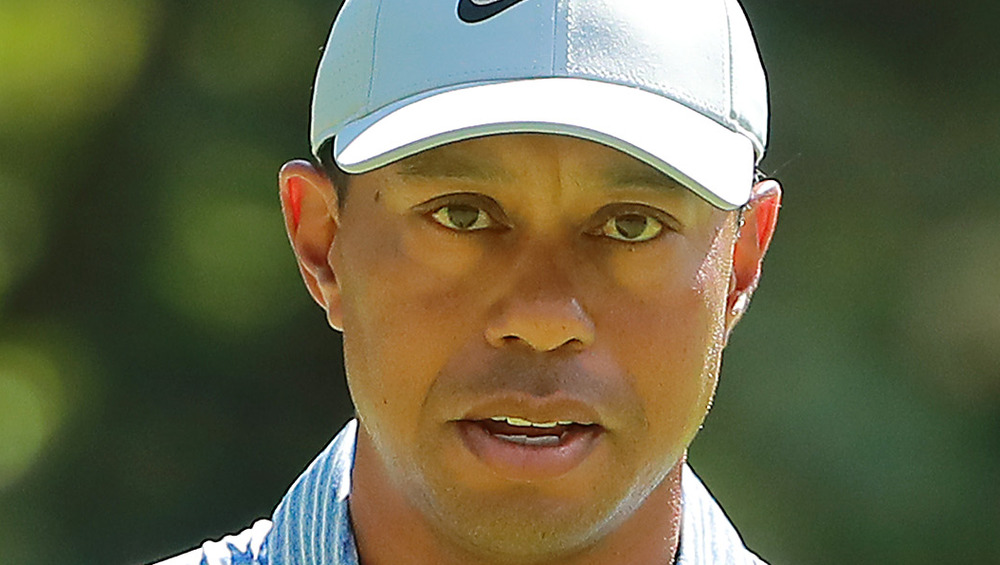 Hector Vivas/Getty Images
After several long harrowing hours, CBS is reporting that professional golfer Tiger Woods is "awake, responsive and recovering" following an extensive surgery after his SUV plummeted down a steep hill, rolling over several times after hitting the median (via CNN). The vehicle landed on its side, trapping Woods inside, and per officials, special equipment was employed to pry the athlete out. He was then sent to Harbor-UCLA Medical Center where he immediately underwent emergency medical surgery.
A statement was released by Woods' camp via his Twitter account. Harbor-UCLA Medical Center's chief medical officer and interim CEO, Dr. Anish Mahajan, gave an update on Woods' current condition. "Mr. Woods suffered significant orthopedic injuries to his right lower extremity that were treated during emergency surgery." 
In an effort to learn just how serious Woods' injuries really are, Nicki Swift spoke exclusively to Dr. Vilas Saldanha, MD, a board-certified orthopedic trauma surgeon at Texas Orthopedics in Austin, TX. When asked about his initial thoughts on Woods' injuries, Dr. Saldanha declared that Wood's specific injuries are among the "most severe that the human body can sustain. It requires a substantial amount of kinetic energy to be imparted on the patient." 
So what does this mean for the athlete? Keep reading to find out!
Tiger Woods is 'at an increased risk of infection'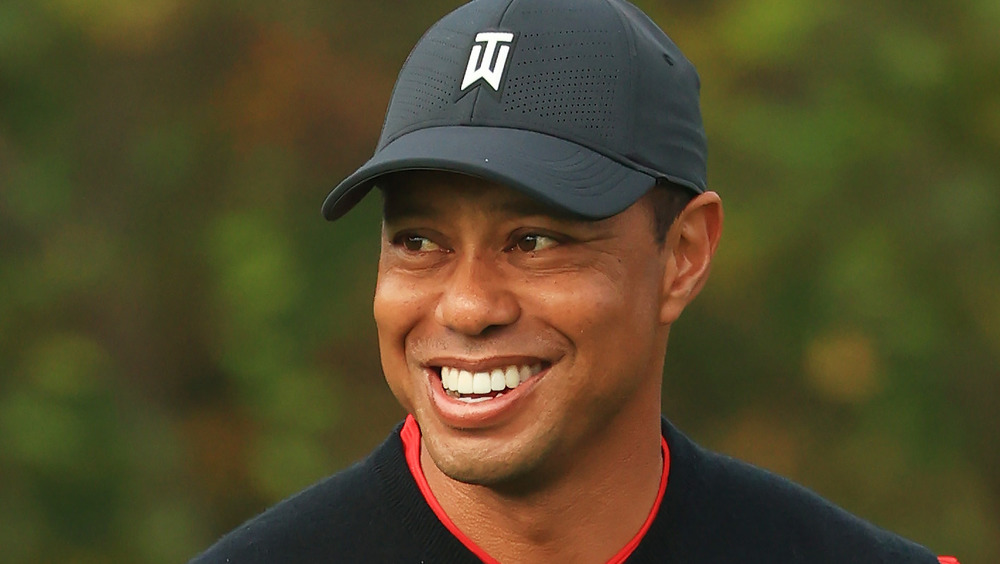 Mike Ehrmann/Getty Images
According to board certified orthopedic trauma surgeon Dr. Vilas Saldanha, a comminuted open fracture like the one golf legend Tiger Woods sustained, among his other injuries, is when "a bone breaks in multiple places ... and breaks through the skin." Per Dr. Saldanha, Tiger Woods' injuries required at minimum "extensive debridement (cleaning), stabilization of the major weight bearing bone in his leg, the tibia, with a rod and screws that are inside the bone, pins and screws for his foot/ankle injuries, as well as advanced dressings for his open wounds." (This is indeed what they did, as per Woods' official Twitter account.)
As a former "military orthopedic trauma surgeon with the Air Force," Dr. Saldanha also noted that with an open fracture like Woods', the golf pro is at an increased risk of infection. "He required a fasciotomy of his leg because of the risk of compartment syndrome: Here, the pressure starts building up because of swelling in that part of the leg and it builds up to such a level that it decreases the circulation and leads to muscle death and permanent nerve injury," Dr. Saldanha explained. 
Dr. Saldanha also praised the medical team treating Woods. "The surgeons operating on him were clearly experienced to recognize and address it emergently by releasing the fascia (connective tissue holding the respective muscles in their compartments) ... allowing the muscles to expand relieve that pressure. This one move restores circulation and helps to prevent untoward damage later."
Tiger Woods 'has a long road ahead'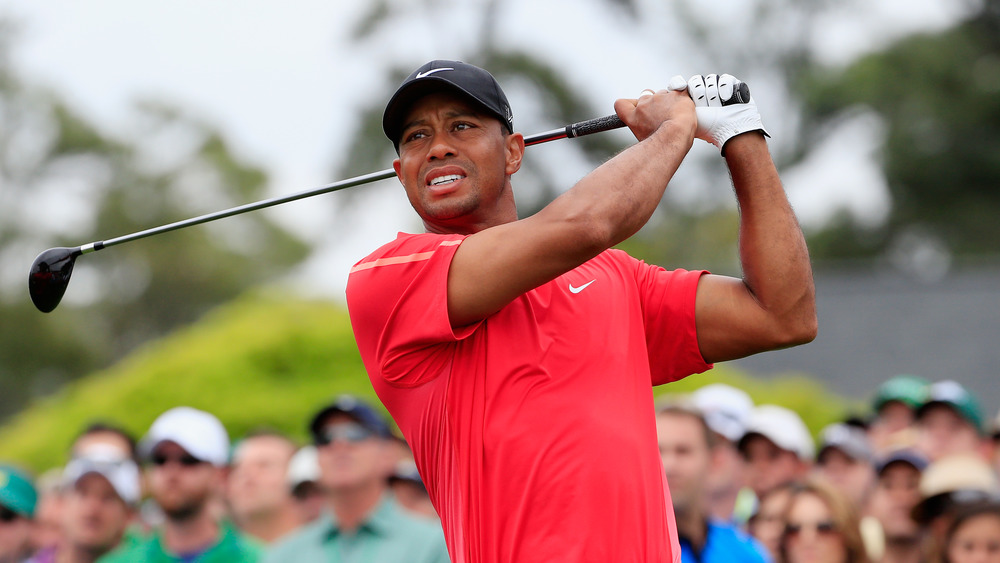 Jamie Squire/Getty Images
When asked about the timeline for Tiger Woods' recovery, Dr. Vilas Saldanha was very matter of fact. "He has a long road, and likely several surgeries ahead, which would customarily include repeated debridement (cleaning of the open wound), and eventual closure of the open wounds, with possible skin grafts. This is in addition to possible definitive reconstruction of his ankle and foot," he advised. 
And what about returning to the game he loves? "He is in the acute phase of his injury, and very difficult to ascertain the level at which he will return," Dr. Saldanha said. "Once his bones are healed, soft tissues are healed, not only in his leg, but his foot and ankle, rehabilitation will gradually become more intensive. First, he needs to be able to bear weight, with a clean, healed, uninfected leg. Then extensive rehabilitation would ensue including sport specific therapy once he crosses the metrics for that intensive therapy."
While all of that may sound intense, we can't help but remember the old saying, "Where there's a will, there's a way!" Here's to a speedy recovery for Mr. Woods!