How Tiger Woods' Golf Career Could Be In Jeopardy Due To His Injuries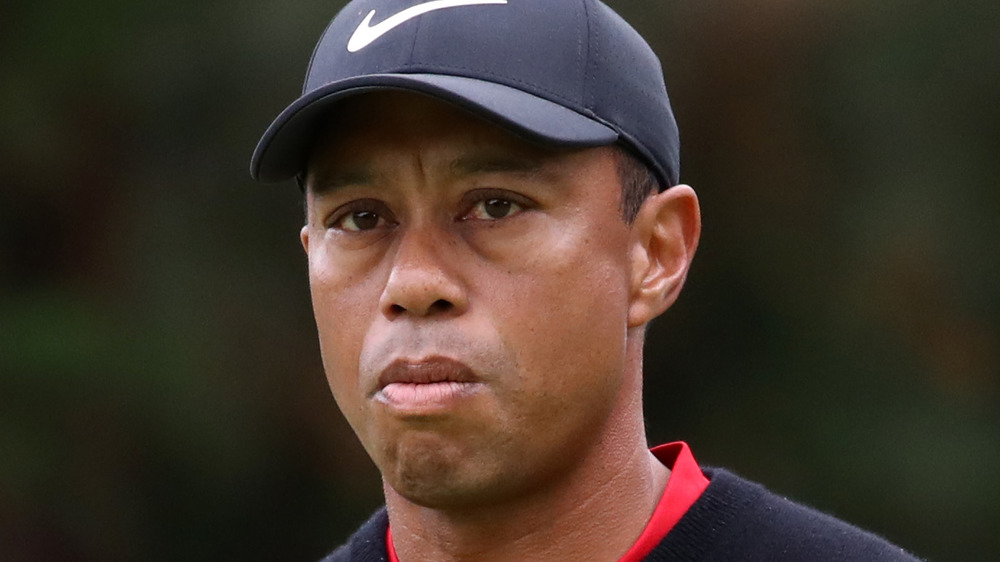 Chung Sung-jun/Getty Images
Golf legend Tiger Woods is in the hospital after a serious car accident on Feb. 23, 2021. "Tiger Woods was in a single-car accident this morning in California where he suffered multiple leg injuries," his agent, Mark Steinberg, said in a statement, per ESPN. "He is currently in surgery and we thank you for your privacy and support." 
The crash took place in Los Angeles, Calif., in the early morning hours, with Woods' SUV rolling over "on its side with the front end heavily damaged," per ESPN. First responders reportedly removed Woods from the car's front window, according to The Los Angeles Times. Woods was the sole passenger and was transported to Harbor-UCLA Medical Center by ambulance for "moderate to critical" injuries, the Los Angeles County Fire Department told CNN. The Sheriff's Department said the injuries were "not life-threatening" and that Woods was reportedly conscious at the time of extraction, according to CNN.
Of course, some fans want to know whether Tiger Woods' accident will affect his golf career. Here's what we know about the situation. 
Tiger Woods reportedly suffered leg injuries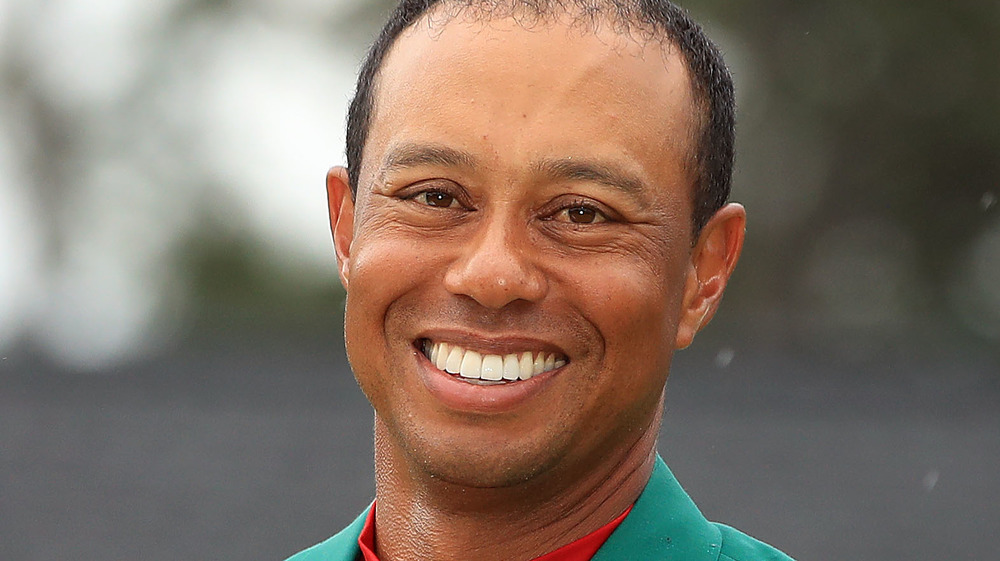 Andrew Redington/Getty Images
So how will Tiger Woods' shocking car accident affect his future golf career? A Los Angeles law enforcement source told CNN that Woods supposedly has "compound fractures in his legs." It's fair to theorize the injuries will affect Woods' 2021 schedule, which was already "on hold" due to issues with his back, according to Golf Digest. 
In January 2021, Woods announced that he'd "underwent a microdiscectomy procedure on his back to remove a pressurized disc fragment that was pinching a nerve," per the outlet. Woods had planned to "miss two events" in the PGA tour, according to The Washington Post. And days before the crash, he hosted — but did not participate in — the PGA Genesis Invitational, per the outlet. His last golf outing, per Golf Digest, was in December 2020. The back procedure was his fifth "overall and the first since his spinal fusion in April 2017," the outlet added.
On Feb 21, 2021, the star told CBS Sports that the results of an MRI would determine when he could compete again. "I'm feeling fine. I'm feeling fine," he told the outlet. "I'm a little bit stiff. I have one more MRI scheduled ... then I can start doing more activities." Now, it's much muddier when Tiger Woods will play next, and fans' hearts go out to him.