Where Does Michelle Pfeiffer Live And How Big Is Her House?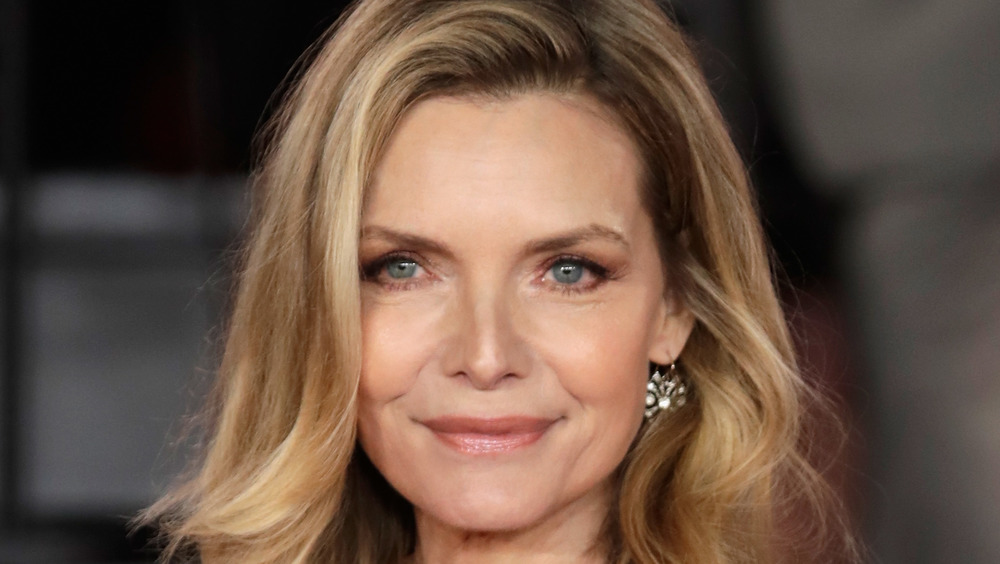 John Phillips/Getty Images
Maybe 2020 wasn't all bad — at least not for actor Michelle Pfeiffer and her husband, famous television writer and producer David Kelley. As reported by House & Home, in March of 2020, the couple scooped up a luxury home in an affluent area of Los Angeles known as Pacific Palisades, just as COVID-19 started to tragically barrel its way through the United States.
The industry couple's new home reportedly boasts a whopping 10,300 square feet of living space and is equipped with "six bedrooms, 11 baths, a pool, gym and four-car garage." But that's not all. It's also packed with high-end amenities us regular folks can only dream about. What's not to love about Pfeiffer being able to bake banana bread in her open-style kitchen complete with marble countertops and a waterfall island?
Meanwhile her husband, Kelley, is likely busy working on the next big project since award-winning Big Little Lies while overlooking the infinity style pool and breathtaking views of the Riviera Country Club through the home's elegant disappearing pocket doors (per Variety). Not a bad way to quarantine, TBH. 
But just how much did the happy couple drop on their new digs? Keep reading after the jump to find out! 
Michelle Pfeiffer dropped $22 million on her new home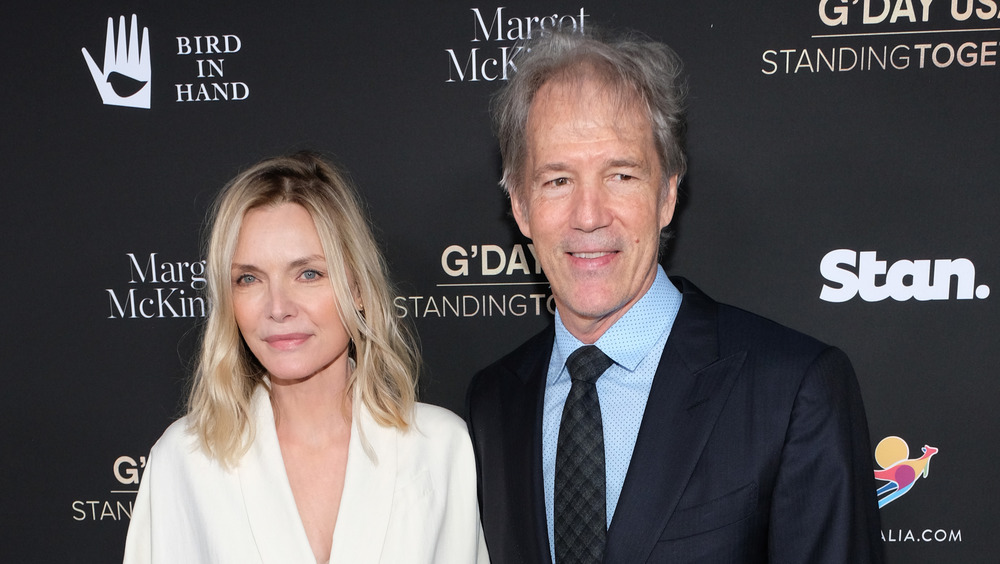 Sarah Morris/Getty Images
As House & Home reported, Michelle Pfeiffer and her husband David Kelley dropped a staggering $22 million for their new humble abode. CHA-CHING! And while that may seem pretty hefty, something tells us that's probably the going rate for a neighborhood that houses A-list celebs like Larry David and Ben Affleck. Oh to be a fly on the wall at those HOA meetings...
According to Variety, in December of 2019, the couple sold "a much smaller home" in the same area for a cool $9.1 million. It's also reported that they still own another lot currently for sale for $8.35 million in the same community. The couple also made good on another deal in which they sold their equestrian ranch in Silicon Valley for a healthy $22 million. It's also purported that the couple has a property for sale in British Columbia with an asking price of $28.8 million.
Perhaps these Hollywood moguls should consider a foray in real estate?