Inside Amanda Seyfried And Thomas Sadoski's Marriage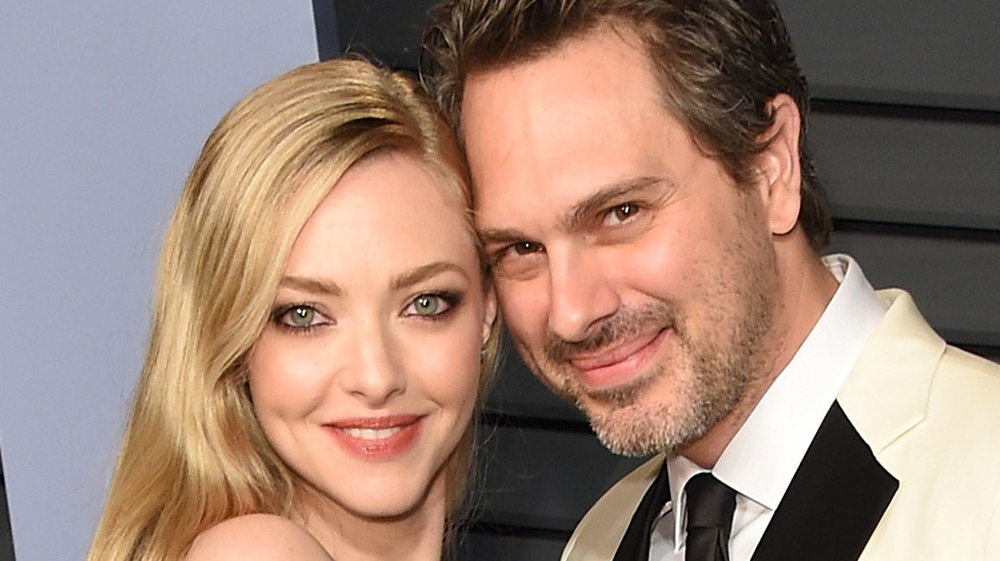 J. Merritt/Getty Images
Talk about drama! Amanda Seyfried and husband Thomas Sadoski first met on Broadway, and their romance has never been without a theatrical flair. From star-crossed lovers to secret weddings — and surprise babies — Seyfriend and Sadoski certainly know how to keep fans on their toes. 
As Mank star Seyfried is poised for her first Oscar win, let's take a look back on her real-life romance. She certainly has come a long way from playing Karen in Mean Girls!
Seyfried is known for falling in love on set: She dated Mamma Mia! co-star Dominic Cooper, before being linked to fellow actor Justin Long. It was while dating Long that Seyfried first met Sadoski, her stage partner in the play The Way We Get By. Sadoski only officially won over Seyfried's heart after reuniting for film The Last Word a year later. 
Per USA Today, Sadoski filed for divorce from wife Kimberly Hope in fall 2015, while Seyfried and Long also parted ways that September. Sadoski and Seyfried began dating only six months later, and announced their engagement in September 2016. When you know, you know! Keep scrolling to find out about their marriage today, and why Seyfried is now more in love with Sadoski than ever. 
Amanda Seyfried and Thomas Sadoski are proud of the life they've built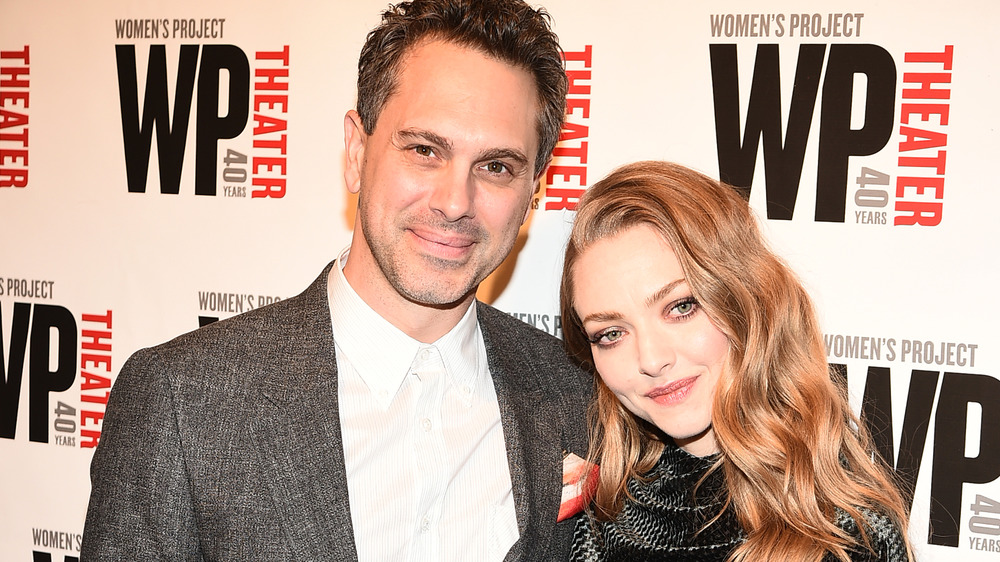 Theo Wargo/Getty Images
Amanda Seyfried and Tony Award-nominated husband Thomas Sadoski might have met in the public eye, but have found their happiness out of the spotlight. The happy couple lives on a farm in upstate New York, complete with goats, roosters, pigs, and chickens, per Allure. 
Sadoski and Seyfried tied the knot in March 2017, two weeks before welcoming their daughter Nina. "We eloped! We took off into the country [Topanga, Calif.] with an officiant and just the two of us, and we did our thing," Sadoski revealed on The Late Late Show With James Corden. 
Today, Seyfried is still smitten with Sadoski even after almost five years of marriage. "To me, the sexiest thing about him was the fact that I could rely on him," she told The Sunday Times Style (via The Roanoke Times). Seyfried gave birth to their second child in September 2020, a baby boy, according to People. During the COVID-19 pandemic, Seyfried's mother moved in to help with the children.
The day-to-day for the Seyfried-Sadoski family on the farm is enough to keep the actors content. "It's been me waking up and going downstairs and drinking coffee and hanging out with my daughter, and then Tommy feeding [the animals]. And you know what? Our family's still together," Seyfried said on John Molner's YouTube series Molner's Table. "I definitely think my marriage is, like, even stronger [in the pandemic]." That's so fetch!