The Truth About Amanda Seyfried's Husband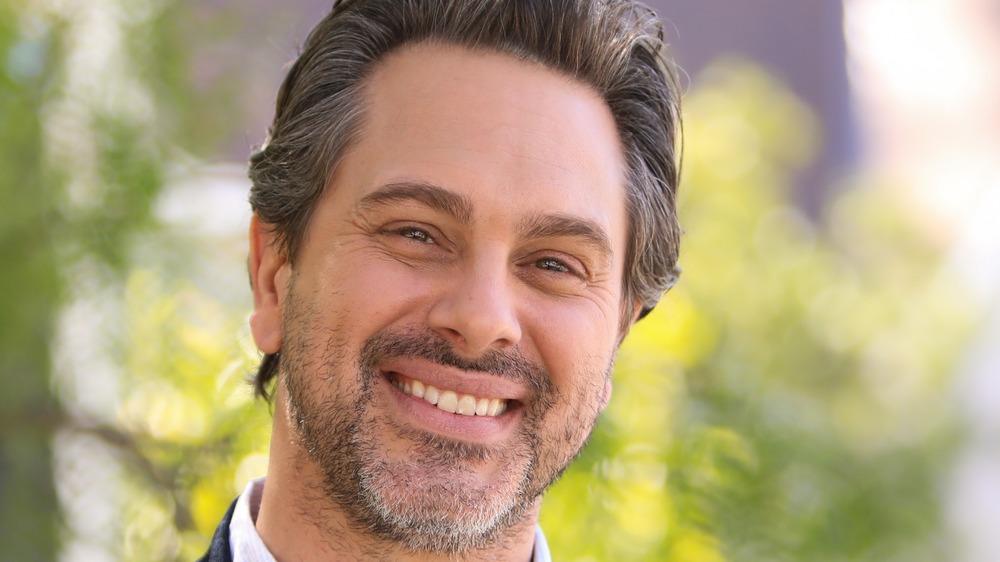 Paul Archuleta/Getty Images
Actor Amanda Seyfried has not only found professional success after starring in the hit musical Mama Mia! and landing her first Golden Globe nomination for her role in Mank, but she also has seemed to find happiness in her personal life with husband Thomas Sadoski.
The Mean Girls star, who was previously linked to actor Justin Long and Mama Mia! co-star Dominic Cooper, married Sadoski in 2017 after meeting him two years earlier when they starred together on-stage in The Way We Get By. Seyfried told The Sunday Times Style (via The Roanoke Times) about when she knew Sadoski was the one saying, "I remember thinking, this might be the first time that we never say goodbye. And I was scared because all my relationships had lasted two years, and I didn't want this to end." The two now share a young daughter and son and live on a farm in upstate New York. Seyfried gushed about her husband, saying, "To me, the sexiest thing about him was the fact that I could rely on him. He was a really good man. Reliability — hard to find."
Sadoski, in turn, is incredibly smitten himself with his wife, telling James Cordon, "She's the person I love, admire, and respect most in the world." Yet, Sadoski isn't just the husband of a famous movie star. As you'll soon find out, he's quite the distinguished actor himself — keep reading to learn more about his life.
Thomas Sadoski has a lot to share with the world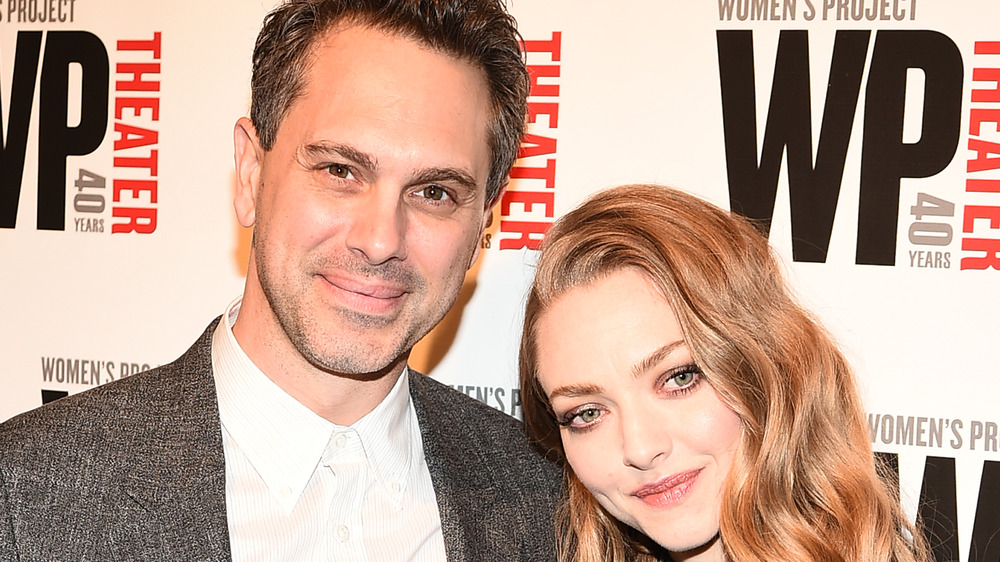 Theo Wargo/Getty Images
Thomas Sadoski isn't just the husband of Dear John star Amanda Seyfried — he's also a Tony award-nominated performer.
Fans probably know the father of two for his role as Reese Witherspoon's husband in the film Wild or his part in the John Wick movies. But what people may not know is that Sadoski is also a stage actor. According to PopSugar, Sadoski has performed on Broadway since his debut in 2004, landing a role in the play Reckless. Yet it was his performance in the 2009 show, Reason to Be Pretty, that landed him a Tony nomination for best lead actor. It was also the play The Way We Get By, which led him to get together with Seyfried in 2015. And that wasn't the only time the two acted together — the married couple also starred in the comedy-drama The Last Word in 2017, alongside Hollywood veteran Shirley MacLaine. But it may be the HBO drama The Newsroom where fans recognize Sadoski from the most. He played Executive Producer Donald Keefer for all three seasons of Aaron Sorkin's critically acclaimed show.
Of course, there's more to Sadoski than his acting and family. He's also an activist and complex person, telling Fatherly in 2019, "My job is not just to entertain. You have to have an opinion. My activism and any ethics that I have, at this point, are hard-earned, from years of amoral and lost behavior. For many years, I was an active drug addict and an alcoholic." Clearly, Sadoski is a multi-layered guy.