The Truth About Billie Holiday's Trouble With The Law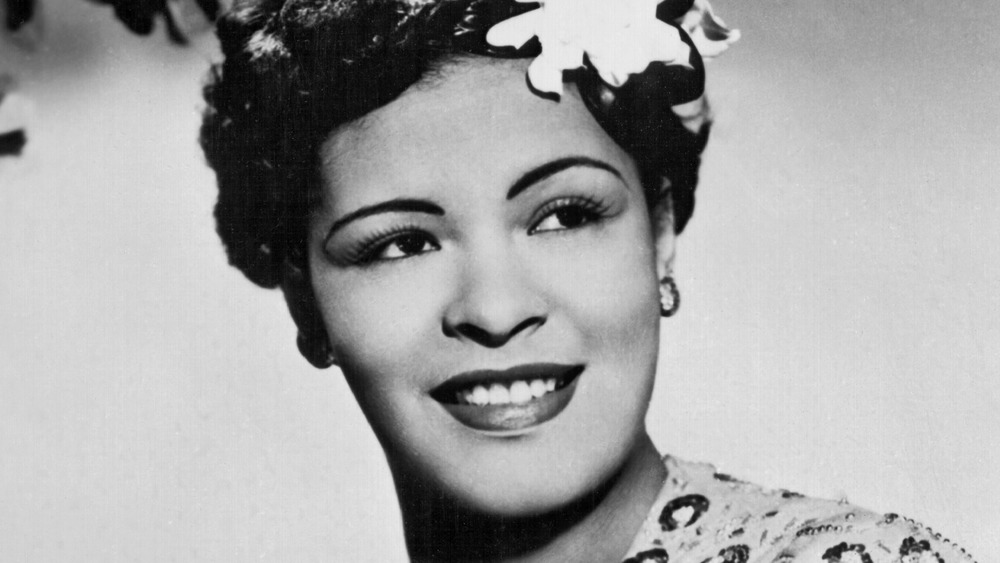 Michael Ochs Archives/Getty Images
Jazz legend Billie Holiday had a roller coaster ride of a career prior to losing her battle with substance abuse in 1959, via Biography. The highs and lows of her life were documented in her autobiography turned biopic, Lady Sings the Blues. While serving as a groundbreaking African American performer during heightened racial tension and segregation in America, Holiday's drug addiction and stance against white supremacy made her target for authorities. 
It was her song "Strange Fruit," about the lynching of Black people in the south, that caused problems for the troubled star. "The first time I sang it I thought it was a mistake ... there wasn't even a patter of applause when I finished," she recalled in her autobiography. "Then a lone person began to clap nervously. Then suddenly everyone was clapping." Subsequently, her label Columbia did not support the record, and it was banned from the radio. 
Dubbed the "most shocking song of all time" by BBC, the song's groundbreaking nature also earned TIME's "Song of the Century" title in 1999. In addition to its radio ban, the Federal Bureau of Narcotics banned her from performing "Strange Fruit" — something to which she refused to agree. But the singer's bold stance against FBN commissioner Harry Anslinger was just a tiny fraction of her long history of legal run-ins. "She was resisting white supremacy," writer Johann Hari told WNYC. "And when she insisted on continuing on her right as an American citizen to sing 'Strange Fruit,' Anslinger resolves to destroy her."
Inside Billie Holiday's substance abuse issues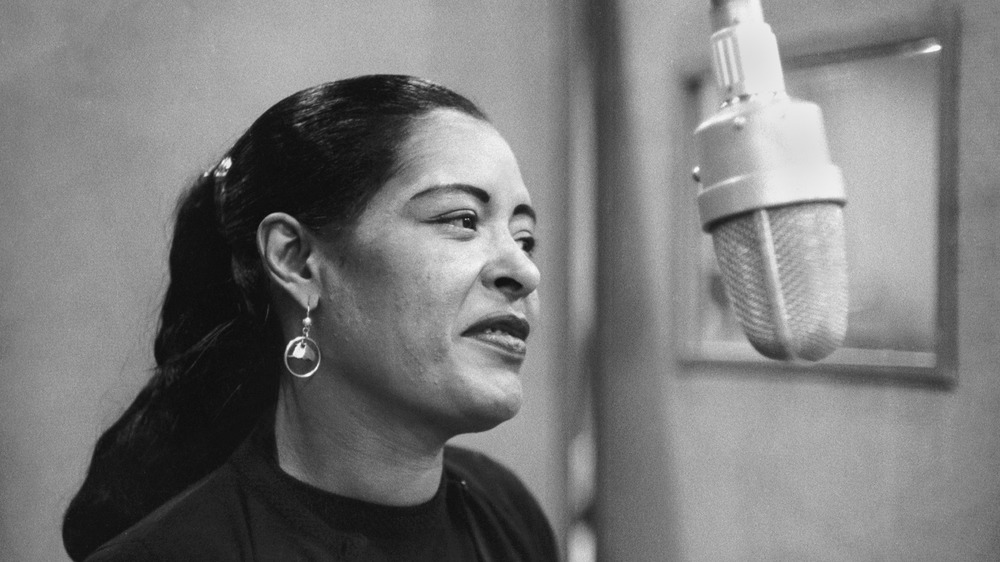 Donaldson Collection/Getty Images
One of Billie Holiday's first court appearances was over her skipping school, via Biography. Her bad behavior during her youth led to her being sent to a facility for troubled African American girls called the House of Good Shepherd. According to the unofficial biography Billie Holiday: Wishing on the Moon, Holiday left the facility after being sexually assaulted.
As an adult, she endured multiple arrests and charges over her drug addiction, via CheatSheet. She picked up her habit for smoking opium after a short-lived marriage with James Monroe in 1941. Once she began dating trumpeter Joe Guy, she acquired a heroin addiction. Following her mother's death in 1945, Holiday was arrested two years later for narcotics possession after going on a downward spiral with her substance abuse issues. She was sentenced to one year and one day in prison. Following her release, she was arrested and charged with drug possession once again, but was later acquitted. 
"She had a heroin addiction because she'd been chronically raped as a child and she was trying to deal with the grief and the pain of that," writer Johann Hari told WNYC. In May 1959, Holiday was admitted to the hospital for heart and liver complications. While in her hospital bed, Holiday was arrested once again for drug possession. The praised performer passed away on July 17, 1959 from alcohol- and drug-related complications. Holiday's enduring legacy, however, led to her induction into the Rock and Roll Hall of Fame in the year 2000.