This Is What Brendan Gleeson's Net Worth Actually Is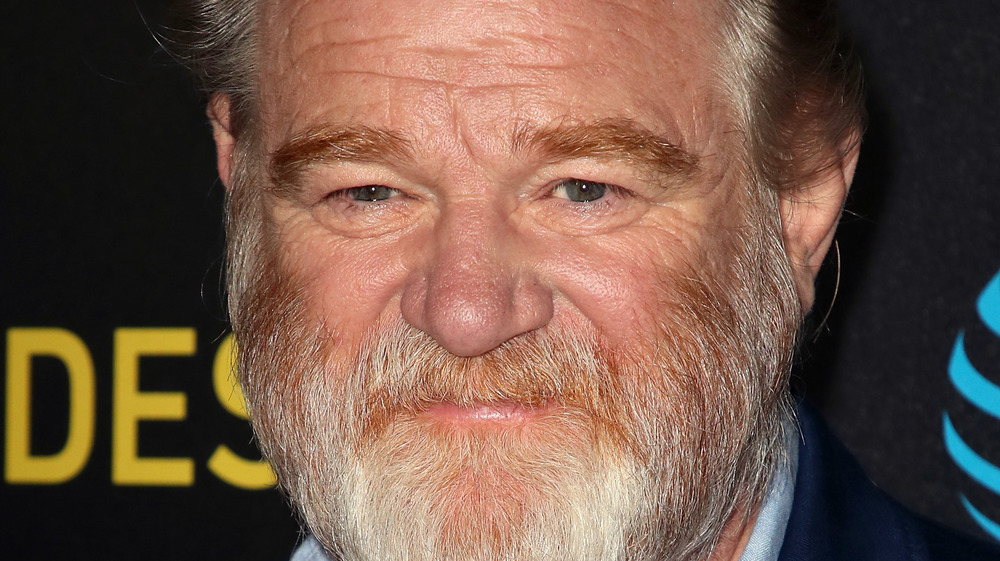 David Livingston/Getty Images
Brendan Gleeson seems to excel at any character he takes on. Case in point: He's been nominated for a Golden Globe for his take on Donald Trump in The Comey Rule for the category of Best Performance by an Actor in a Supporting Role in a Series, Limited Series or Motion Picture Made for Television.
This is by no means Gleeson's first stellar performance. He took on the daunting role of Alastor "Mad-Eye" Moody in the Harry Potter series. There's even more fun when it comes to Gleeson. He's father to actor Domhnall Gleeson, adding yet another grouping to the list of celebrities we should have known were related. Talent is clearly genetic for this family!
Amazingly, Gleeson didn't always plan on being an actor. The Irishman worked as a teacher until he was 34, according to the Irish Times, and then took an abrupt turn and it worked! "It never crossed my mind I could be a movie star," Gleeson told the outlet. "I never put that down as something viable. I suppose everyone imagines themselves up on the silver screen at some point. I never worked towards that though. I just liked the work."
Well, "liking the work" has meant big bucks for Gleeson. Here's what he's worth.
Brendan Gleeson took on Donald Trump in a way no one has seen him before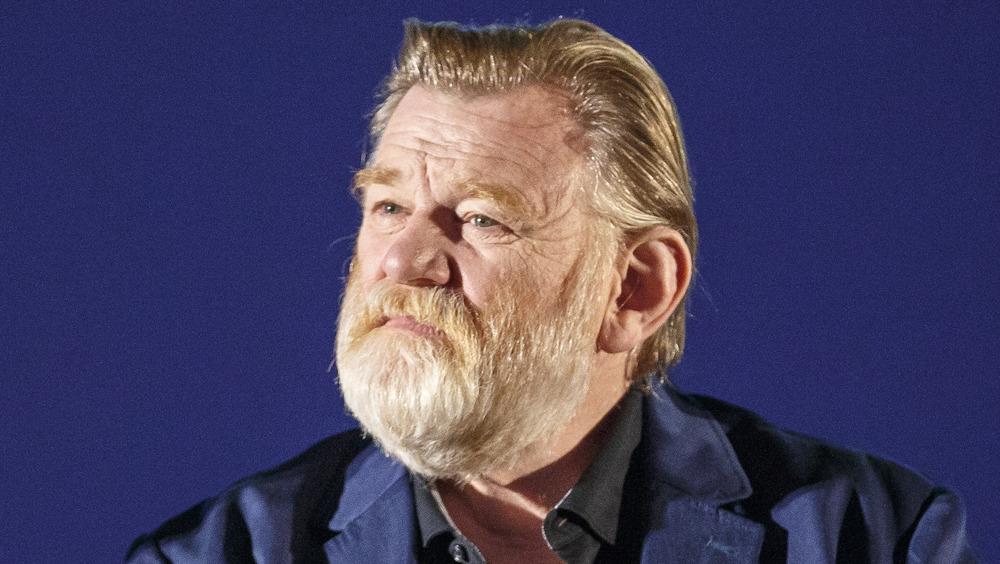 Rich Polk/Getty Images
Praise for Brendan Gleeson's talent stretches from the realms of Hollywood to unexpected places. His film, The Comey Rule — where he takes on the role of Donald Trump during his presidency — earned the praise of former FBI director James Comey. The film, as the title suggests, circulates around Trump's relationship with Comey, and Trump's contentious decision to fire the director in 2017, according to CNN.
Comey was actually on the set of The Comey Rule for a day, as he told Stephen Colbert on The Late Show on Jan. 13, 2021. Colbert said of Gleeson's portrayal, "I have never seen a depiction of Donald Trump that wasn't in any way comedic." He added, "I found it powerful and chilling. Was that accurate to the man you saw behind closed doors?"
"Yes," Comey responded. "What Gleeson captured is the menace, the private menace of Donald Trump that most people don't get to see... It was so powerful it actually left me with a sick feeling in my stomach." That's some talented acting! So, where does this prodigious skill leave Gleeson financially? According to Celebrity Net Worth, he boasts a fortune of $4 million. Nicely done.