The Real Reason DaBaby Is Being Sued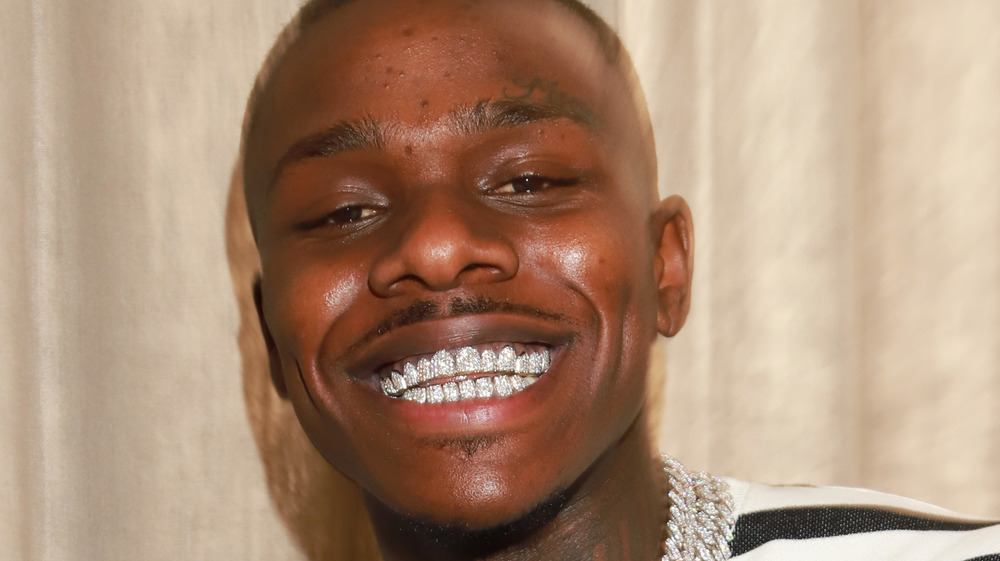 Arnold Turner/Getty Images
While rappers often don't live the lifestyles they promote through their lyrics, DaBaby isn't one of them. The North Carolina native meant what he said in his popular "Suge" track: "I'll slap the s**t out a n**** / No talkin', I don't like to argue with n****s." As we've seen previously, DaBaby has been involved in a few infamous fights. In May 2019, the rapper took to Instagram to share since-deleted videos of him fighting fellow rapper and rival Cam Coldheart in a Louis Vuitton store, per Stereogum. Prior to that incident, the "Cry Baby" crooner apologized for hitting a Tampa woman in the face in a nightclub after the video circulated online.
DaBaby is also no stranger to making headlines for his legal troubles. In January 2020, the rapper was arrested following a Miami performance, per the Miami New Times. The "Rockstar" crooner reportedly got into a heated confrontation with a concert promoter who allegedly shorted DaBaby $10,000 for his performance. As reported by TMZ, DaBaby allegedly robbed the promoter of $80, a credit card, and his iPhone. The rapper's arrest video later circulated on Twitter. Just a month earlier in December 2019, he was arrested in Charlotte on weapons and drug charges, and a year later in January 2021, the rapper was arrested in Beverly Hills once again on two gun charges, per Daily News. 
Although some of DaBaby's previous incidents are behind him, it looks like he's making room for yet another, as he is facing another lawsuit. Keep scrolling to find out the real reason the rapper is being sued.
A California property owner claims DaBaby assaulted him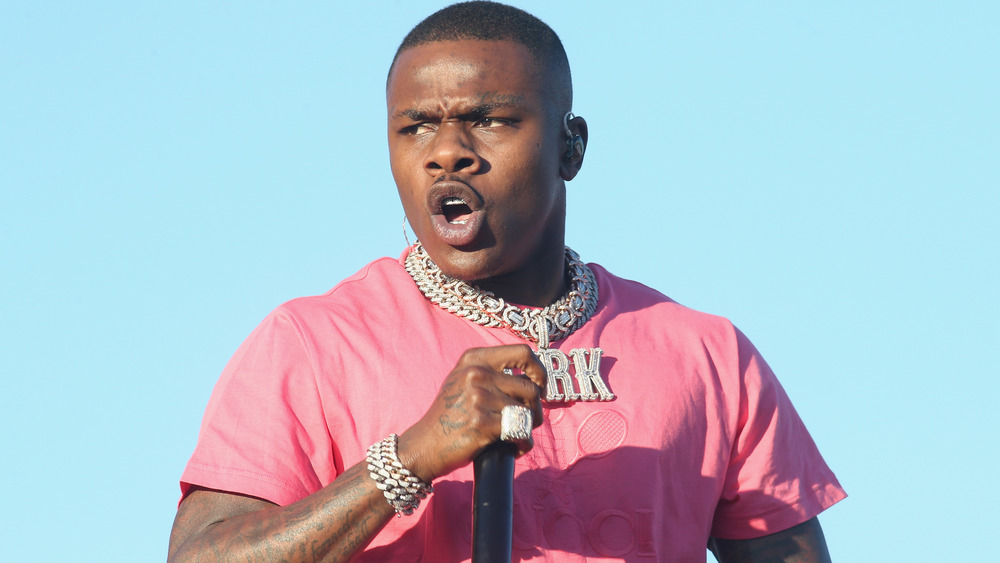 Gary Miller/Getty Images
It looks like DaBaby may be in trouble yet again. In late February 2021, a California property owner filed a lawsuit against the rapper, per Variety. Gary Pagar, the owner of a Runyon Canyon vacation home, claims DaBaby (born Jonathan Kirk) assaulted him when the former tried to shut down an unauthorized music video shoot in December 2020. Pagar also alleges that the rapper rented the property and agreed to follow by COVID-19 guidelines of no more than 12 people on site; instead, he says, DaBaby brought an estimated 40 people to the video shoot. 
Pagar claimed he was hit to the ground by an unknown person in DaBaby's entourage. He also said that the rapper chased him in the property, sucker-punched him in the mouth, and stole his phone and "valuable kitchenware." According to the Daily News, the lawsuit names the rapper and his manager, and Pagar is seeking compensation for damages and the remainder of the rental bill. "Mr. Kirk appears to think he's a real tough guy," the lawsuit reportedly states. "Mr. Kirk is wrong." DaBaby has yet to comment on the lawsuit, as of this post.