What Dwayne Johnson Really Looked Like At 15 Years Old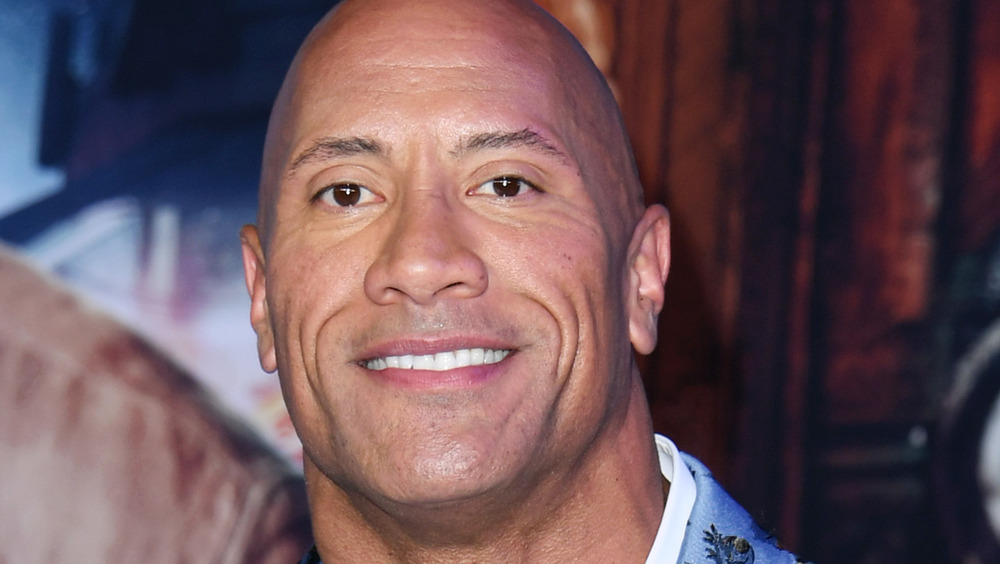 Jon Kopaloff/Getty Images
Stars! They really are just like us! And just like us, they too went through the awkward teenage phase. Unless they are part of Gen Z, in which case they were promptly handed an iPhone, a ring light, and a contour palette at the ripe old age of 9 and told to "get after it" (and by after it, we mean posing for countless selfies and uploading vlogs to YouTube).
Alas, we digress. As reported by The New York Times, professional wrestler Dwayne Johnson, better known as The Rock, is now taking a walk down memory lane via his sitcom television series aptly titled Young Rock and giving fans an in-depth view of his life before he was famous — specifically during his preteen years, his teenage years, and his college years. Let the hilarity ensue!
So who did the big wigs at NBC employ to portray Johnson during his younger years, specifically during that awkward 15-year-old phase that everyone tries so hard to forget? And did they in fact find Johnson's doppelganger? Keep reading after the jump to find out!
Bradley Constant says he looks 'a good bit' like Dwayne Johnson
As reported by The New York Times, NBC hired budding actor and Tuscaloosa, Ala. native Bradley Constant to portray Dwayne Johnson during his teenage phase. 
During an interview with PopSugar in February 2021, Constant revealed that he had just put in a hard day's work bagging groceries at a local supermarket when he found out he had landed the role portraying the 15-year-old Johnson. "I got a call from my rep who said, 'Hi, am I speaking to the one who is starring as Dwayne Johnson at 15 years old in the new show Young Rock?" he revealed.
And as it turns out, the young star not only had the acting chops necessary to portray The Rock but also the right look, too! "Not often do roles come along where it literally feels like you could just plug yourself right into it. I look a good bit like him. I'm pretty tall," he gushed during an February 2021 interview with Al.com. So it's true! Constant is, in fact, a dead ringer for Johnson during his teenage years! But hey, don't let us sway you. We'll let you be the judge of that!