Kelsey Grammer's Net Worth: The Frasier Star Is Worth More Than You Think
Gabe Ginsberg/Getty Images
Kelsey Grammer is best known for playing psychiatrist Frasier Crane, both on Cheers and the spin-off series Frasier. Frasier ended its run 17 years ago after 11 seasons, but the show still lives on in the hearts and minds of fans. However, viewers will have another option aside from reruns if they want a Frasier fix. The streaming service Paramount+ will be home to an upcoming reboot of the series, CNN reported.
ViacomCBS shared the news of the reboot in a statement, per CNN: "Frasier's back — and he's more exactly the same than ever." The announcement confirmed that Grammer will reprise his role as the star, but no other details have been released. However, it's fair to assume that the actor will pocket a lot of money from the reboot. When Grammer was in talks to star in the original series, he told Paramount President John Pike, "I trust your instincts, and I really do want to be very, very wealthy," per Entertainment Weekly. And that's exactly what ended up happening. According to Celebrity Net Worth, Grammer earned $1.6 million per episode during Frasier's last two seasons, adding up to an estimated $76 million in income. 
While Frasier is arguably Grammer's most iconic role, the TV gig wasn't his only source of income throughout his decades as an actor.
Kelsey Grammer has money outside of Frasier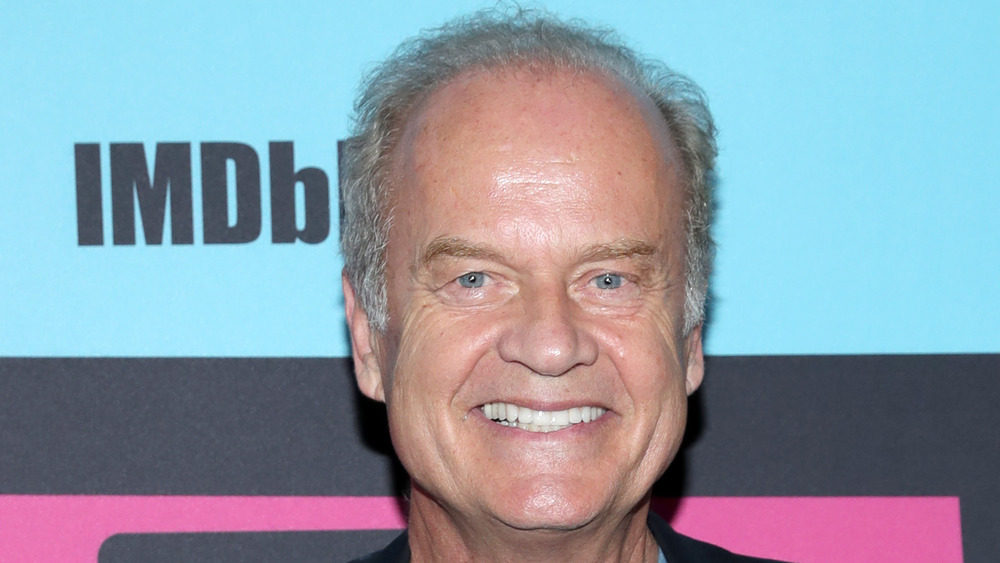 Rich Polk/Getty Images
Of course, being on Frasier has contributed to Kelsey Grammer's fortune, but he's earned plenty of other checks. He has worked as a producer for some super successful TV shows, including Medium, which was reportedly inspired by Allison Dubois, the psychic medium that infamous Real Housewives of Beverly Hills "dinner party from hell" episode. Dubois was on the show with the actor's ex-wife Camille Grammer, of course. He also has producer credits for Girlfriends, The Game, and Frasier among other TV shows, per IMDb. In addition to acting in and producing Frasier, Grammer even sang the show's theme song, according to Entertainment Weekly. He's also acted in movies, including two X-Men movies, and several Broadway productions, according to Celebrity Net Worth. Grammer wears many hats... and plays many roles, despite being so heavily associated with Frasier Crane. All of that hard work has added up to an $80 million net worth total, per Celebrity Net Worth.