Prince Harry Reveals Archie's Surprising First Word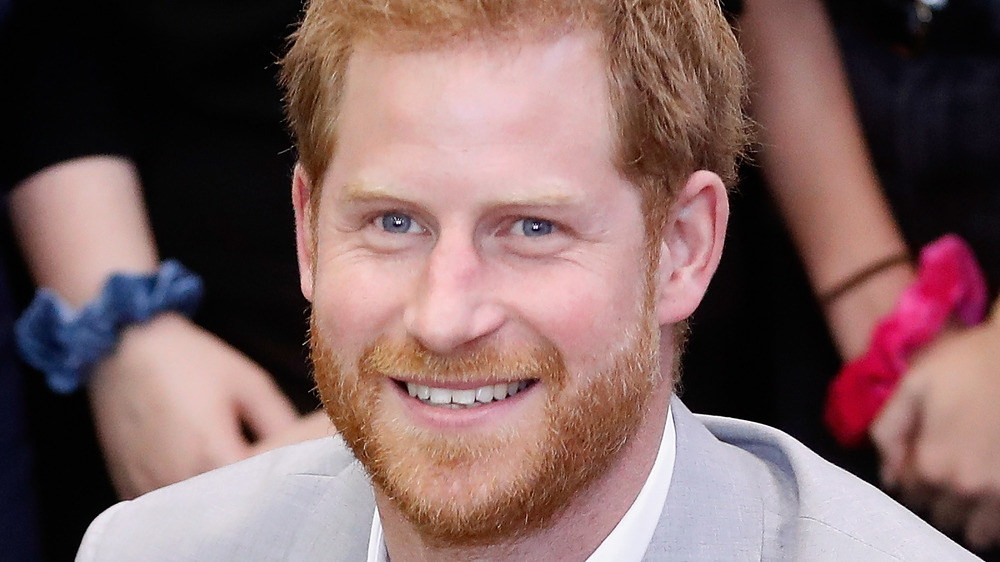 Chris Jackson/Getty Images
Prince Harry and Meghan Markle are the proud parents of Archie, their first son. The toddler has been mobile for quite some time now, and as he grows, his vocabulary is really starting to expand. "He is hysterical, he's got the most amazing personality. He's already putting three, four words together, he's already singing songs," Prince Harry told James Corden in a Feb. 25, 2021 appearance on The Late Late Show. And while most children's first word is something like "mama" or "dada" or even "dog" — Archie's first word was way more complicated.
Archie surprised his parents when he said the word "crocodile" — all three syllables. Harry didn't elaborate on why, exactly, Archie's first word was crocodile, but it seems very likely that he has a favorite book that features the reptile. It's no secret that Archie loves books. Last year, a video of Meghan reading Archie a book quickly went viral on YouTube. The book was about animals (titled Duck Rabbit), and Archie thought it was hysterical — thanks largely in part to his mom's dramatic narration!
Prince Harry revealed another surprise about baby Archie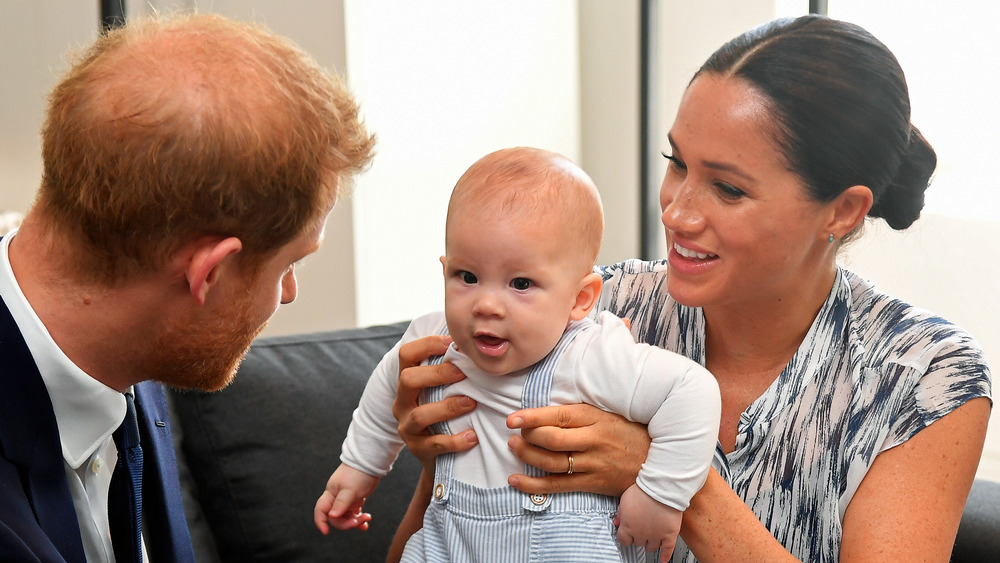 Pool/Getty Images
It's not just Archie's vocabulary that's impressive. Prince Harry also suggested that his son has an advanced palate. During Christmas 2020, Archie apparently decided that he wanted to experience waffles for breakfast on a regular basis. So, Meghan Markle asked Queen Elizabeth for a waffle maker on the child's behalf. "Breakfast now, Meg makes up a beautiful organic mix. In the waffle maker, flip it, out it comes. He loves it. And now I have waffles for breakfast. A bit of yogurt, a bit of jam on top, I don't know if that's the right thing to do. A bit of berries, maybe, a bit of honey, a bit of syrup," Harry told James Corden.
According to the Daily Mail, Archie began eating solids in late 2019. Now that he's a seasoned eater, he's clearly moved on from mushy bananas — a classic staple baby-friendly food — to a much more sophisticated breakfast item. Archie will soon have a partner in crime to talk to and share a meal with; the Duke and Duchess of Sussex recently announced they are expecting their second child together. At the time, the lovebirds shared a photo that showcased Meghan's baby bump.