What Meghan Markle Really Calls Harry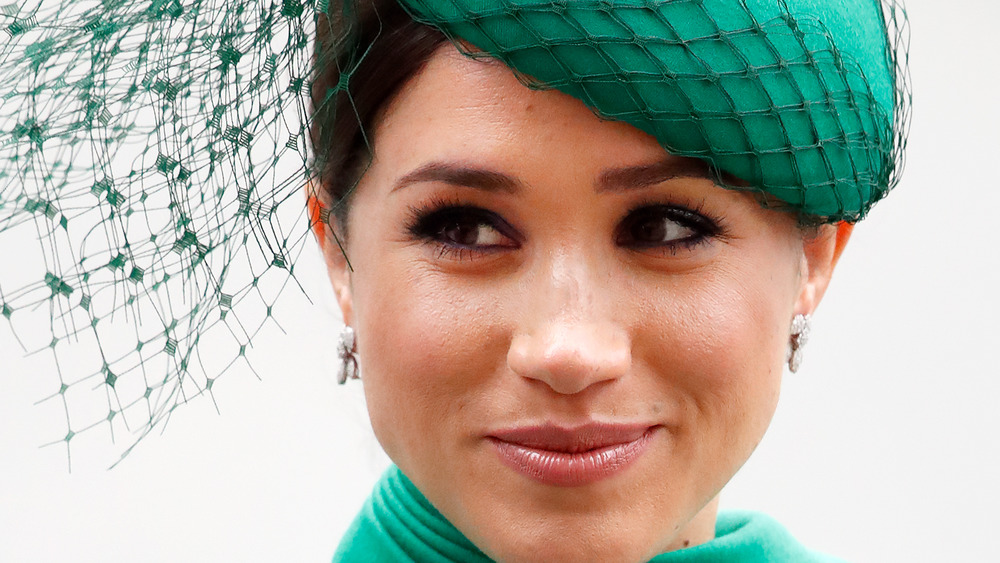 Max Mumby/indigo/Getty Images
Meghan Markle and Prince Harry have been married for years. The couple was introduced by a mutual friend, according to Vogue, and they really hit it off right away. They became extremely close, talking all the time, and even sneaking off on a few ultra-private getaways before getting engaged in 2017. Over the years, Harry has been given plenty of nicknames by the public. In fact, his very name, "Harry," is a nickname; his real first name is actually Henry. A quick Google search of "Prince Harry nickname" will give you the return "Ginger" — of course, the youngest son of Prince Charles and the late Princess Diana is known for his red hair!
Knowing this information, it probably will come as no surprise to learn that Meghan has her very own nickname for her husband. During a segment with late-night talk show host James Corden, Meghan revealed that she calls Harry by her own special nickname. Read on after the jump to find out what it is. 
Meghan and Harry both have nicknames of their own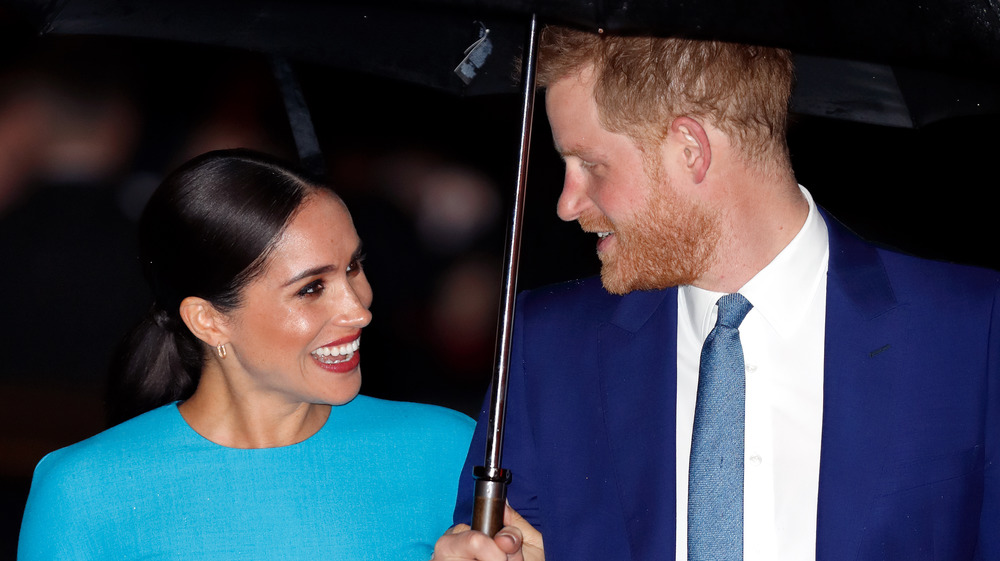 Max Mumby/indigo/Getty Images
In an appearance on The Late Late Show with James Corden, Meghan Markle called her husband, Prince Harry, "Haz," per People.
While we're absolutely positive Harry, er, Haz, refers to his wife using a term such as "my love" or "dearest," Meghan will not be left out of the nickname discussion. Though Harry has not revealed a special pet name for his wife, his father has. Back in 2018, the Daily Mail reported that Prince Charles calls Meghan "Tungsten." Why? Because Meghan is "tough" and "unbending," not unlike the strong metal. 
That's not the only Meghan Markle nickname out there. In fact, in an interview with Craig Ferguson from her Suits days, Meghan revealed that some people call her Nutmeg. When she was a child, she was often referred to as M&M, Flower, and, of course, Meg, per The Sun. The latter of the three names stuck. 
Meghan and her hubby aren't the only ones in the royal family with nicknames, either. The prince's grandmother, Queen Elizabeth II, has a nickname as well: Lilibet. The sweet moniker was given to her by her father, according to the British Heritage. These days, of course, she's more well-known as "Gan-Gan" by her nine grandchildren. 
And the tradition has continued on; Kate Middleton, the Duchess of Cambridge, has a special name for her daughter, Charlotte. She calls her Lottie.