Who Is Carey Mulligan's Husband, Marcus Mumford?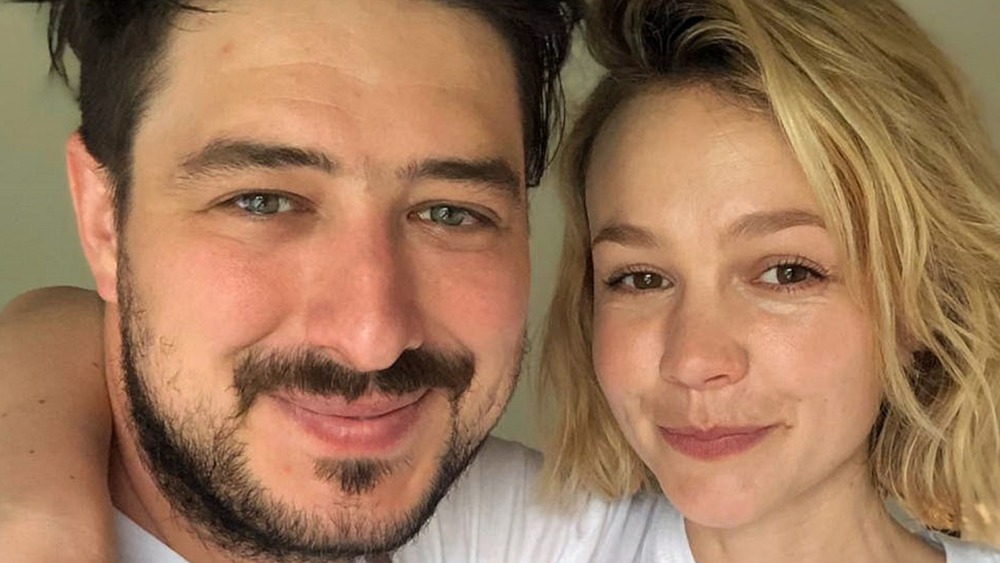 Comic Relief/Getty Images
Carey Mulligan can certainly consider herself to be a successful actor. Along with appearing in films like 2013's The Great Gatsby and 2015's Suffragette, she also earned an Academy Award nomination for her role in 2009's An Education, as well as acclaim for her work in 2020's Promising Young Woman. However, there are a few things that you might not know about the star. That includes the fact that when she isn't busy working on a new project, she tends to spend her time at home. In 2015, Mulligan explained to Vogue, "Like anyone, you try and split your time evenly [between work life and home life]."
So, what does home life look like for Mulligan? As opposed to living in Hollywood, the star lives in a 16th-century farmhouse with her family, which includes her husband, Marcus Mumford. The two met in a rather unusual way, as Bustle notes, first connecting as childhood pen pals before reconnecting as adults. The two were married in 2012, and went on to become the parents of two children, Evelyn Grace and Wilfred. She told Vogue, "Marcus is the only thing that's mine that I can keep away, so I try to."
But who is Marcus Mumford? If his name sounds familiar, that might be because he happens to be a famous musician. Frankly, you might have found yourself singing along to one of his tunes in the past and not even realized that you were a fan of Mulligan's husband.
You may already be a fan of Marcus Mumford's music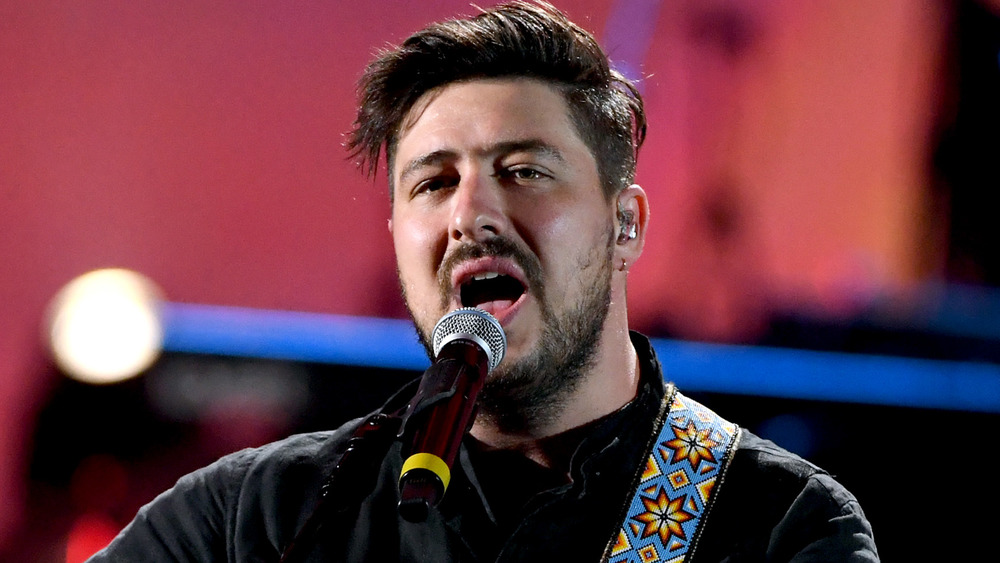 Kevin Winter/Getty Images
Have you ever found yourself singing along to "I Will Wait" while belting out lyrics like, "Well I came home / Like a stone / And I fell heavy into your arms / These days of dust / Which we've known / Will blow away with this new sun"? You may also be fond of songs like "Little Lion Man," "Hopeless Wanderer," and "Guiding Light." If so, then it turns out that you may already be a fan of Carey Mulligan's husband, Marcus Mumford.
The lead singer, guitar player, and songwriter for the band Mumford & Sons, Mumford himself could be considered more of a musician than a star even though "he formed one of the biggest bands in the world, all while only using acoustic instruments," per Rolling Stone. Indeed, even though he's been in the spotlight for over a decade, he "has rarely done extensive solo sit-down interviews. He likes his band to operate as a democracy, writing songs, and doing interviews, together."
That kind of in it together attitude has certainly paid off. The band has released multiple albums throughout the years, including 2009's Sigh No More, 2012's Babel (which broke records and earned them a Grammy), 2015's Wilder Mind, and 2018's Delta. The Guardian also notes that they've shared "stage time with Bob Dylan" and "entertain[ed] Barack Obama" with their "wildly popular strain of old-timey folk." And at the center of the action is Marcus Mumford, in all of his tweed waistcoat-wearing glory.