How John Mulaney Is Doing After His Release From Rehab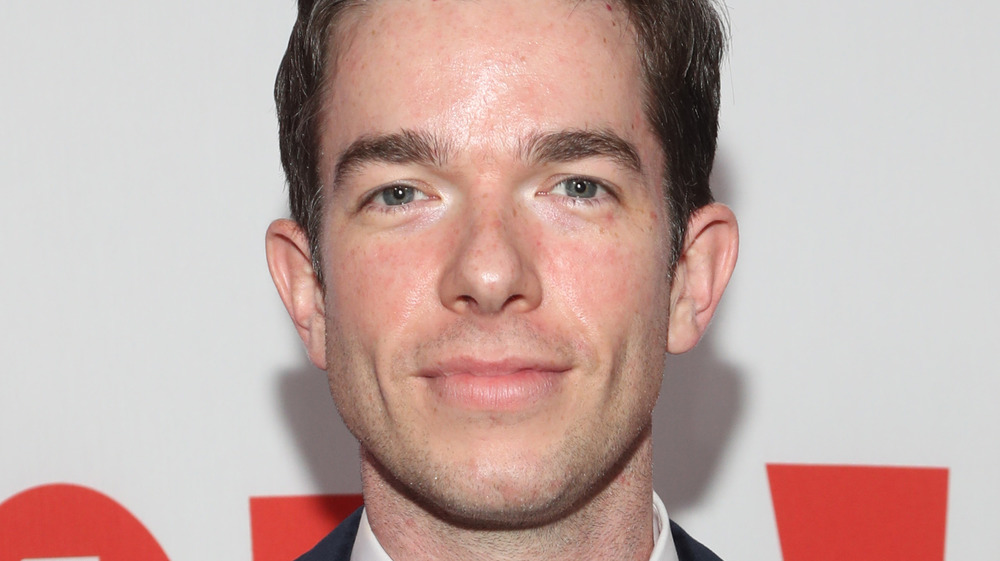 Manny Carabel/Getty Images
Celebrities, just like the rest of us, notoriously had a hard 2020. From shocking breakups to devastating losses, the new year proved to bring a collective sigh of relief, and 2021 couldn't come soon enough for beloved comedian John Mulaney. The standup comic and former Saturday Night Live writer struggled with addiction in his youth before getting sober at age 23. 
In 2019, Mulaney told Esquire that he first started "drinking for attention" at the start of his teen years, believing booze made him funnier and more well-liked. "I didn't know how to act. And then I was drinking, and I was hilarious again," Mulaney recalled. He later moved onto cocaine in addition to his alcohol dependency; but by age 23, he knew he had to change. Describing how he thought of himself at the time, he said: "I don't like this guy anymore. I'm not rooting for him." He got sober "without the help of a treatment program," per People.
Fans and fellow comic actors were shocked to learn that Mulaney entered rehab in December 2020. "I hope he & everyone who's struggling these days get the help they need," Simpsons writer and producer Tim Long tweeted upon hearing the news. 
As of February 2021, Mulaney has exited the 60-day program. Keep scrolling to find out how Mulaney is doing after rehab. 
John Mulaney is still seeking care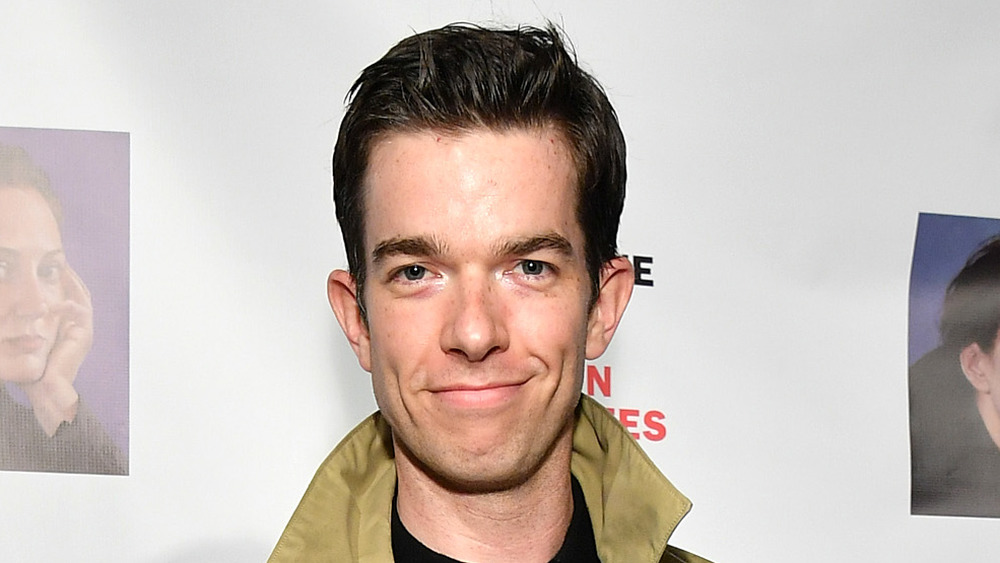 Dia Dipasupil/Getty Images
John Mulaney won't be returning to his French bulldog Petunia and West Village apartment just yet. Per Page Six, he moved to outpatient sober care after leaving rehab. "He is doing well, although he is still not ready to return to work," a source said. 
Mulaney revealed on Jimmy Kimmel Live that he sought the routine of a traditional office job during the pandemic for his mental health. "I like having a boss and having assignments to do. When I'm in charge of something, not so much the best thing," Mulaney opened up.
His psychiatrist even urged him to create a more regimented routine. "She said to me, 'Without external structure, I don't have any confidence in you thriving' ... and she would know, because I told her everything in my brain." He was then brought on as a staff writer for Late Night With Seth Meyers. 
The Page Six source added that in December 2020, Mulaney certainly "struggled again during the pandemic," and is now "on board with his recovery; he's not fighting against rehab." Hopefully the outpatient sober care facility, presumably nearby his Pennsylvania treatment center, is the next step towards Mulaney returning to his normal life. 
If you or someone you know is struggling with substance abuse and mental health, please contact SAMHSA's 24-hour National Helpline at 1-800-662-HELP (4357).