Everything We Learned About Billie Eilish From Her New Documentary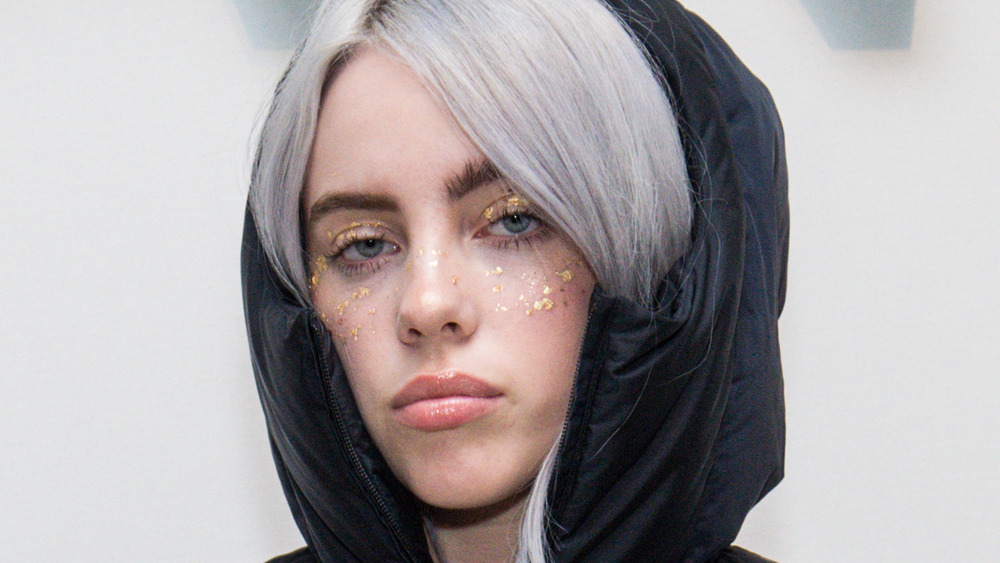 Mark Sagliocco/Getty Images
What's the biggest trend in the music industry right now? You might be surprised to learn that it's not a new instrument or genre; it's a film. The past decade has seen a rise in biographical documentaries that offer intimate portraits of your favorite artist.
First, there was Katy Perry's documentary, Katy Perry: Part of Me, which followed the pop star as she went on tour but inadvertently captured the end of her marriage. Lady Gaga released a documentary in 2017 that detailed the isolation of her fame as well as her debilitating fibromyalgia diagnosis, per Billboard. Taylor Swift focused on her rebirth as a political activist in a 2020 documentary. Perhaps hardest-hitting of all was Demi Lavato's 2017 doc, which chronicled her substance abuse issues (she's currently set to release a 2021 follow-up about her overdose). 
Ok, so you get it. If you're a chart-topping female pop star, you've probably got a documentary in the works or a few under your belt already. The most recent superstar to join the club? Billie Eilish. In February 2021, Apple TV released Billie Eilish: The World's A Little Blurry, an intimate portrait of Eilish's meteoric rise to fame. Below we breakdown the biggest revelations from the buzzy new doc.
Billie Eilish has a secret love life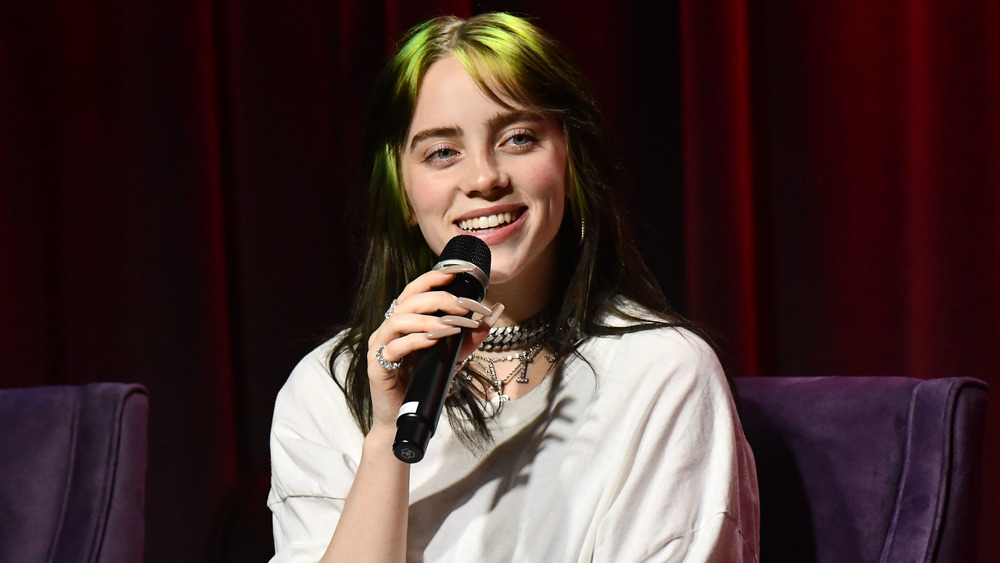 Scott Dudelson/Getty Images
Stars! They're just like us...sometimes. While we can't relate to Billie Eilish's jet-setting lifestyle or Vogue cover shoots, we can definitely relate to her clandestine teenage relationships. Eilish, who has never been seen publicly with a romantic partner, and is notoriously private about that part of her life, opened up about her teenage heartbreak and spilled the tea on her secret ex-boyfriend in Billie Eilish: The World's A Little Blurry.
The 140-minute documentary catches Eilish in intimate moments with a musician named Brandon Adams (otherwise known as "Q"). At one point, the pair hits up an ice skating rink, and occasionally, the camera captures Eilish professing her love for Q over the phone, per Us Weekly. At some point during filming, though, Eilish broke things off. "I didn't want the same things he wanted, and I don't think that's fair," she explained in the aftermath of the split. What exactly those differences were is unclear. "There was a lack of effort," she said vaguely, adding. "I can't fix him. I tried."
You might never take a private plane to a sold-out stadium tour, but chances are you also have a lame ex or two in your past. On the bright side, now you and Eilish have something to chat about if you're ever stuck in an elevator together.
Billie Eilish opened up about her health problems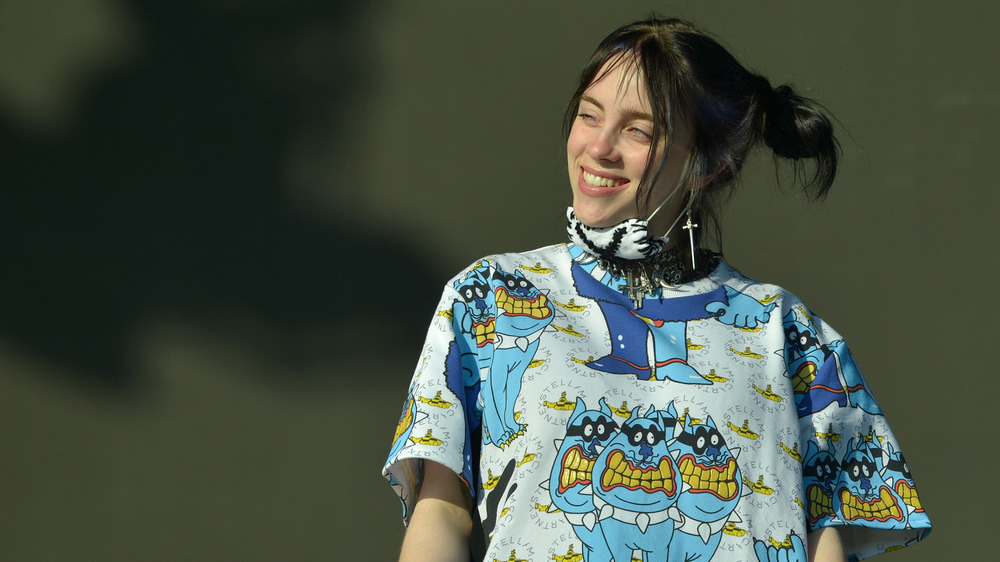 Jim Dyson/Getty Images
Fans of Billie Eilish will already be well aware of her Tourette syndrome diagnosis. Eilish confirmed the diagnosis in a 2019 Instagram story. "I've never mentioned [my Tourette Syndrome] on the internet because nobody thinks I'm dead-ss," Eilish reportedly wrote. She explained that he was diagnosed as a child and that as her tics are physical, not verbal, and she has been able to learn coping mechanisms to suppress them, per Billboard.
A few months later, she gave an interview to Fader in which she spoke in-depth about the issue. "I'm really good at suppressing [the tics]," she said, adding, "I'm sure one day everyone will see the tic attacks that happen when I'm stressed and haven't slept."
That turned out to be a prophetic statement as Eilish ultimately suffered from an attack while filming her documentary. While speaking to her marketing team, Eilish is caught off guard by a sudden onset of tics. Her mom comes to the rescue with various essential oils that Eilish believes help mediate the attacks. Eilish posits that the sudden attack was probably brought on by exhaustion, per Us Weekly.