The Truth About The Sexual Harassment Allegations Against Andrew Cuomo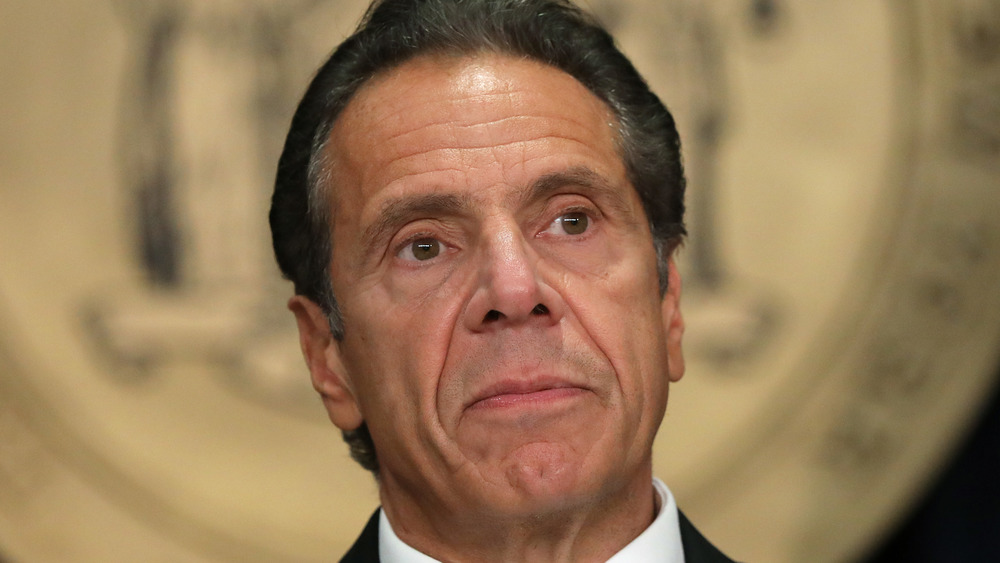 Spencer Platt/Getty Images
While New York Governor Andrew Cuomo was once lauded as a de facto folk hero in the early days of the ongoing coronavirus pandemic, his reputation is now seemingly in the thrall of an ever-accelerating, exponential nosedive. Only weeks after it was revealed that Cuomo actively participated in undercounting nursing home deaths related to COVID-19 in New York after the pandemic hit U.S. shores in early 2020, a former high-level aide to the governor has come forward with allegations of sexual harassment against the once-beloved public figure.
As CBS News reported on Feb. 24, 2021, Lindsey Boylan, who served as a top aide to Cuomo from 2015 to 2018 published an essay on the platform Medium in which she recounted, in detail, incidents in which Cuomo sexually harassed her and engaged in boundary-violating misconduct against her during her time in his office's employ. Examples ranged from going "out of his way" to touch her in areas inappropriate in a work environment, including her "lower back, arms and legs." Other allegations included an unprompted kiss her during a private meeting. 
Though Cuomo has since denied Boylan's allegations, which Cuomo's press secretary, Caitlin Girouard, dismissed as "simply false," her written testimony has already impacted the already-embattled politician, prompting New York Republican Congresswoman Elise Stefanik and others to demand his resignation. So what is the story behind the allegations against Cuomo? And what impact will they have, especially in the wake of the #MeToo movement? Read on to find out. 
Former aide Lindsey Boylan recounted Cuomo's sexual harrasment campaign
Bloomberg/Getty Images
In her Medium essay published in February 2021, Lindsey Boylan, who is currently running for Manhattan borough president, presented a lengthy catalog of incidents in which Governor Andrew Cuomo actively engaged in sexual harassment against her during her years-long stint as his top aide. As CBS News reported, Cuomo first began this behavior as early as 2015, the year she first began working for the politician, expressing a specific interest in Boylan that made her "uncomfortable." 
Throughout her three years as an aide, Cuomo's behavior escalated, from having another employee tell Boylan that Cuomo had a "crush" on her due to her resemblance to a purported former girlfriend, to being subjected to comments which oscillated in between demoralizing her work and "[harassing me] about my looks," inappropriate touching, and alarming one-on-one encounters. 
Per CBS, one such event involved Cuomo suggesting that both play "strip poker" while on a flight in 2017, and another in which he kissed her on the lips during a private meeting between the two. The last encounter spurred Boylan to resign from her post in 2018, after Boylan recounted how, while in "shock," she feared Cuomo's secretary had seen everything unfurl. "The idea that someone might think I held my high-ranking position because of the Governor's 'crush' on me was more demeaning than the kiss itself," Boylan recalled in her essay.
Former aide Lindsey Boylan is urging others to come forward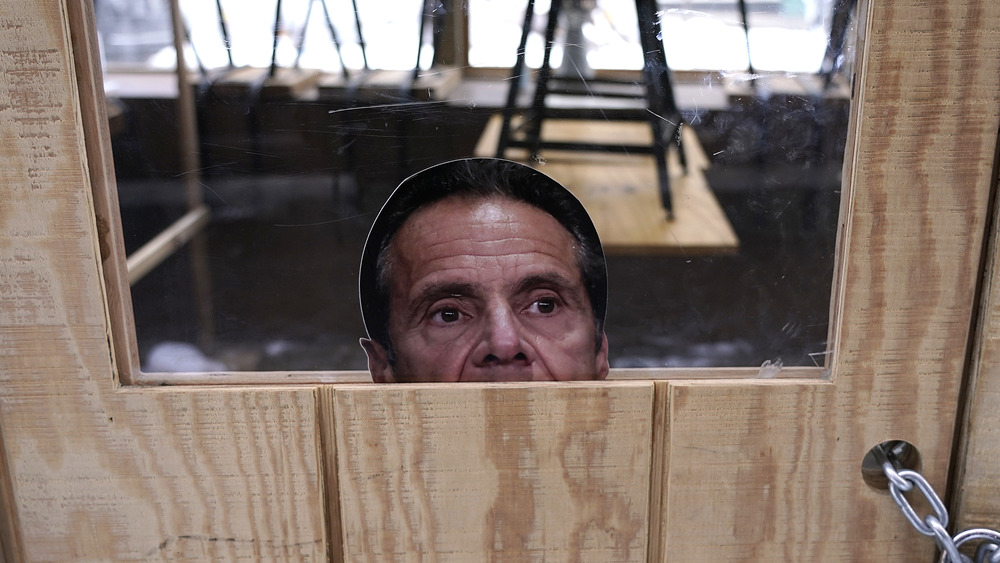 John Lamparski/Getty Images
While Lindsey Boylan's allegations against Andrew Cuomo are not necessarily new — she went public with her story in December 2020 with a series of tweets – this is the first time Boylan has gone into them in such detail. She also elaborated on the way in which Cuomo's misconduct towards her was indicative of a "pervasive" culture of harassment. As Boylan recalled in her Medium essay, other targets of Cuomo — all of whom were female employees — endured "unflattering comments about [their] weight," were "ridiculed" over "their romantic relationships and significant others," and "said the reasons that men get women were 'money and power.'"
Per Boylan, Cuomo's harassment campaigns were subversive performances supposedly intended to demonstrate his favor towards them. "His inappropriate behavior toward women was an affirmation that he liked you, that you must be doing something right," Boylan wrote in her essay. "He used intimidation to silence his critics. And if you dared to speak up, you would face consequences."
As The Hill and other outlets noted, only Boylan has come forward with sexual harassment allegations against Cuomo — and it's the very reason why Boylan went forward with posting the essay in the first place. "I am speaking up because I have the privilege to do so when many others do not," Boylan added. "Nor should they be revictimized if they decide to speak their own truth."
If you or someone you know has been the victim of sexual assault, you can call the National Sexual Assault Hotline at 1-800-656-HOPE (4673) or visit RAINN.org for additional resources.