The Strange Way Tom Holland Lost Nearly Thirty Pounds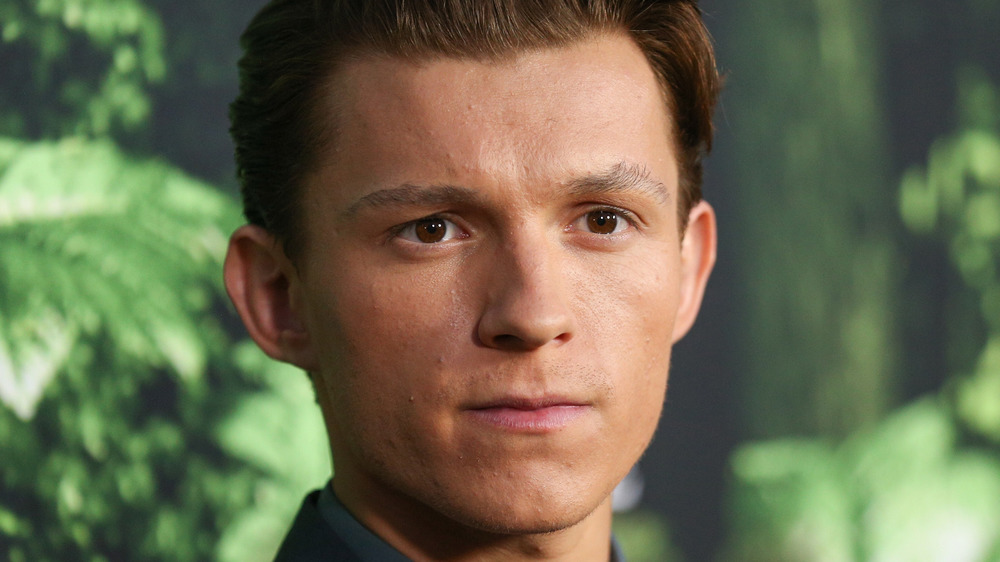 Rich Fury/Getty Images
When it comes to bizarre weight loss techniques for a film role, Tom Holland has it in the bag... literally. From Christian Bale, who shed an astounding 60 pounds for his role in 2004's The Machinist, to Charlize Theron, who gained 30 pounds and shed... her eyebrows for 2003's Monster, actors sometimes drastically alter their appearance for a demanding part. And Tom Holland is now joining their ranks, though the lovable British star's recent weight loss strategy is definitely a new one.  
As RogerEbert.com noted, in the 2021 film Cherry, Tom Holland plays a "clammy, sweaty, and twitching" former Iraq war combat medic-turned-drug addict. The gritty role is pretty far from home for the Spider-Man MCU star, and an equal departure from his Billy Elliot days (where the actor got his start). Oh, and let us not forget his iconic 2017 Lip Sync Battle moment where he channeled Rihanna. Suffice to say, Holland's part in Cherry is an intense role in an intense film, proving he is definitely looking to deepen his portfolio with more dramatic parts. Especially since he lost a dramatic 27 pounds for it, per GQ. "This role took me to some of the darkest places I have ever been, emotionally, physically, anythingly..." he told the outlet in February 2021.
So how did Tom Holland drop 27 pounds for Cherry? He took a relatively unconventional route, but we can't trash the concept. Puns aside, scroll down and find out the way he did it.
Here's how Tom Holland lost 'a quarter of his body mass'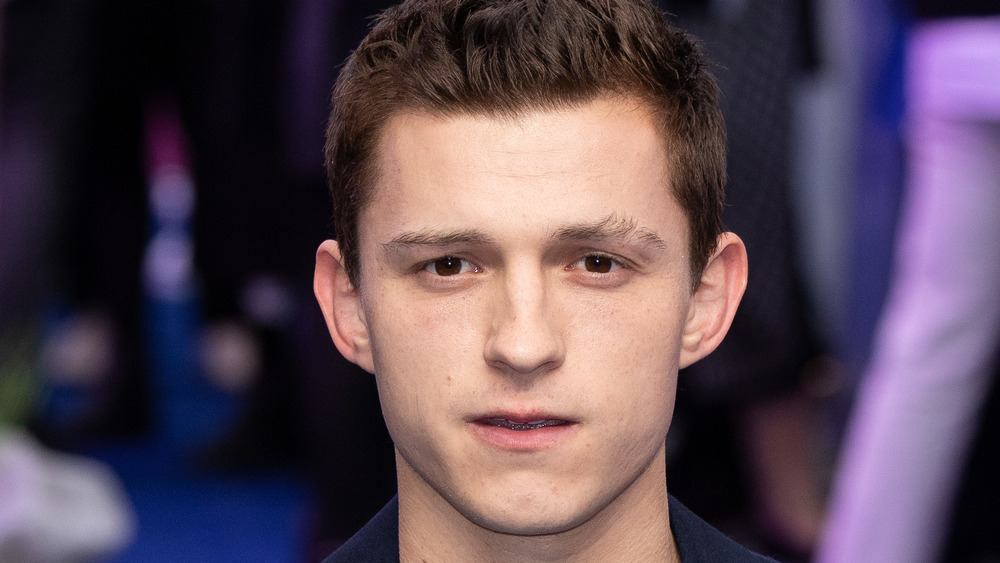 Jeff Spicer/Getty Images
As GQ noted, Tom Holland is five-foot-seven, so the amount of weight he lost for Cherry is "about a quarter of his body mass." And way he went about it litter-ally involves an everyday household item. Holland told the outlet, "I lost around 27 pounds by running in a bin bag every day." 
Yup, Holland pulled a Silver Linings Playbook and wore a giant trash bag while he exercised. As Page Six wrote, Holland "resorted to the trashy tactic so he could create more sweat during workouts, thereby lowering his water weight. He also went on an extreme diet." 
"It was awful. Truly," Tom Holland added to GQ. "It was only about ten weeks out of shooting that I realized what I was getting into and what I need to do to transform into the role. So I sat down with my trainer, George Ashwell, and he told me, 'Right, you need to eat only 500 calories a day and run ten miles. Go.' ... It was brutal." Tom Holland then had to gain muscle for the second half of the film. "And then bulking up, going from a drug addict to shooting scenes as a marine? I got very sick, actually. It's changed my relationship with food completely," he added.
Holland's strategy is drastic, but he's Glad he did it. "I am pleased... but that door is now closed and locked," he said.