Emma Watson Sets The Record Straight About Her Future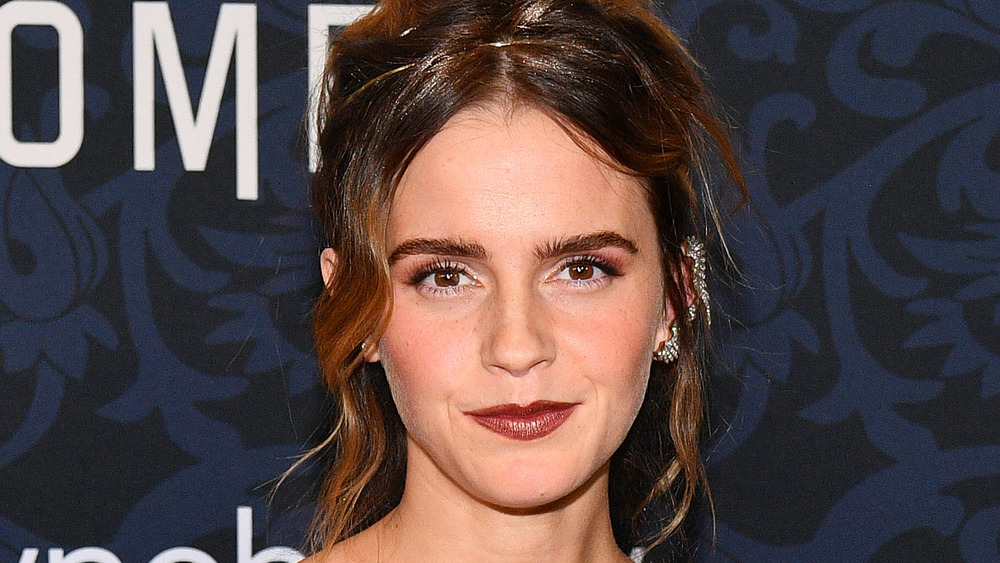 Dia Dipasupil/Getty Images
Emma Watson fans everywhere have been panicking over news that the actor is gearing up to retire. It all started with an article from the Daily Mail, which asserted that Watson's career has become "dormant" and that she's "given up acting." The article, which was originally published on Feb. 20, 2021, also claimed that the Harry Potter actor had "gone underground," possibly so she could spend more time with her "rumored fiance Leo Robinton." Finally, and perhaps most nerve-wracking for Watson's fans, the Daily Mail also claimed that the actor's publicist confirmed that she is "not taking on new commitments." 
Watson has been in the public eye ever since she kickstarted her career as the beloved Hermione Granger in the Harry Potter franchise. From 2001 to 2011, Watson starred in each and every Harry Potter film, and fans loved watching the actor grow up right in front of their eyes. After her days at Hogwarts ended, Watson jumped right into other projects, including The Perks of Being a Wallflower, The Bling Ring, Beauty and the Beast, and Little Women. Naturally, fans panicked over the news of Watson's retirement — but, as it turns out, this news may be nothing more than a fictitious rumor. Keep reading to learn the truth about Watson's future in the film industry. 
Emma Watson isn't giving up on acting just yet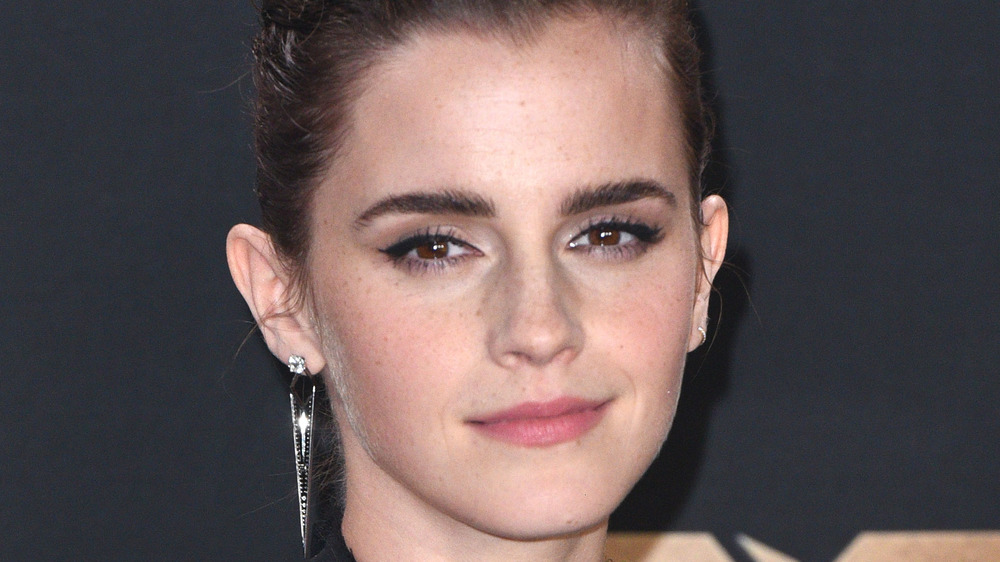 C Flanigan/Getty Images
When news first broke that Emma Watson would be retiring from acting, fans took to Twitter to express their sadness over the news and appreciate some of her most iconic roles. It turns out, however, that the sadness and nostalgia aren't necessary — the actor isn't retiring after all! 
Watson's manager, Jason Weinberg, set the record straight in a statement to Entertainment Weekly. "Emma's social media accounts are dormant," her manager explained, "but her career isn't." Well, there you have it — the actor has definitely taken a step back from the public eye, but she hasn't given up her acting career.
Because Watson hasn't taken on a new project since 2019's Little Women, news of the actor's retirement didn't seem too far off. Also, Watson has notoriously talked about why she keeps her personal life so private. Though she does enjoy using social media platforms like Twitter and Instagram, she has indeed gone dormant and hasn't posted on either site in several months. 
Only time will tell when Watson decides to take on her next acting project, but in the meantime, fans can rest easy knowing that she will make her film return when she's ready.