Demi Lovato Has Something To Say About Gender Reveal Parties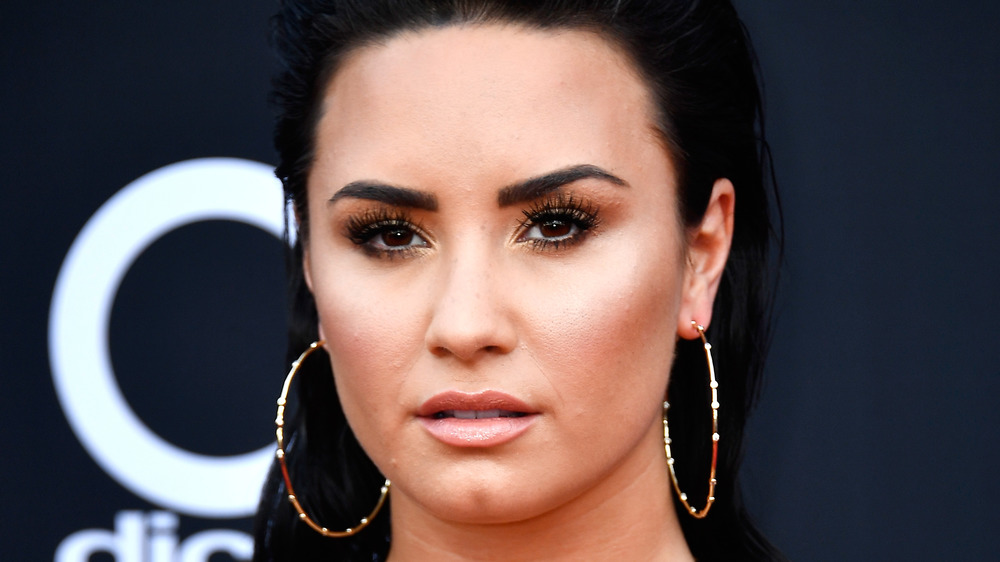 Frazer Harrison/Getty Images
Gender reveal parties have been known to end up in the news for more than just crafty ideas and Instagram-worthy ways to announce the sex of a baby. "When gender reveals began popping up in 2008, the celebratory shenanigans mainly consisted of cakes with blue or pink icing hidden inside. A more extravagant affair would perhaps include colored balloons," ABC News noted. However, anyone who stays in the loop when it comes to current events will know that gender reveal parties have also gone terribly wrong at times and, as the outlet continued, "been at the center of a wildfire, the death of a soon-to-be grandmother, and a plane crash."
In October 2019, a woman named Pamela Kreimeyer "died instantly after she was struck in the head by a piece of metal from a device that was intended to reveal the sex of [a] baby," according to The New York Times. In a sad and scary situation, it turned out that the device that was created for the occasion was basically "a homemade pipe bomb." Then, in February 2021, CBS News reported that father-to-be named Christopher Pekny "was assembling a device for his child's gender-reveal party ... when it exploded," killing him as a result.
While gender reveals can end up with devastating and even deadly outcomes, there's another reason why Demi Lovato sees them as a major problem.
Demi Lovato thinks gender reveal parties are transphobic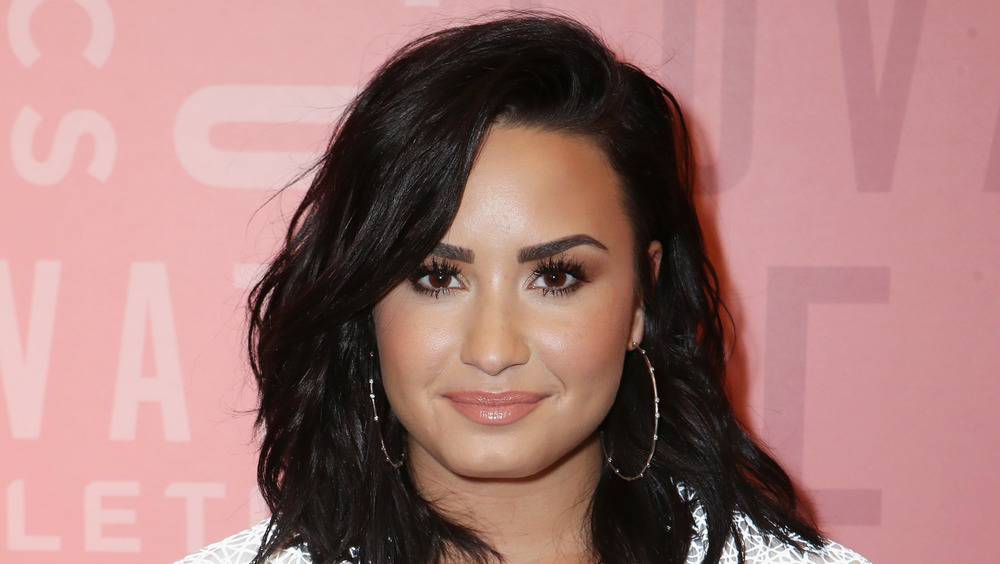 Ari Perilstein/Getty Images
Fans may be well aware of what Demi Lovato has been through when it comes to her issues with drugs as well as her past relationships with public figures like Wilmer Valderrama and Max Ehrich. However, the singer's followers also became aware of what she thinks about gender reveal parties after she took to Instagram in February 2021 to share her opinion on the topic.
Re-sharing a post from author and artist Alok Vaid-Menon, the message included a graphic by designer NABI that breaks down the problematic nature of the situation, starting with: "It's both insincere and incorrect to pretend that gender reveal parties are not transphobic. You can't have your proverbial pink-blue binary cake and eat it too." The caption went on to explain that "[t]his is not about being politically correct, it's about being correct. The refusal to acknowledge this stems from a misunderstanding of what transphobia is." The message continued by noting that "[t]ransphobia is not just prejudice or violence against an individual trans person, it is a belief system that presumes non-trans people to be more 'natural' than trans people. Only individual people can self determine their gender."
Lovato added her own note, writing, "@alokvmenon with the real ...Thank you for sharing your knowledge and educating us always."
If you or someone you know is struggling with substance abuse and mental health, please contact SAMHSA's 24-hour National Helpline at 1-800-662-HELP (4357).