Why Oprah Is Getting Slammed Over The Olsen Twins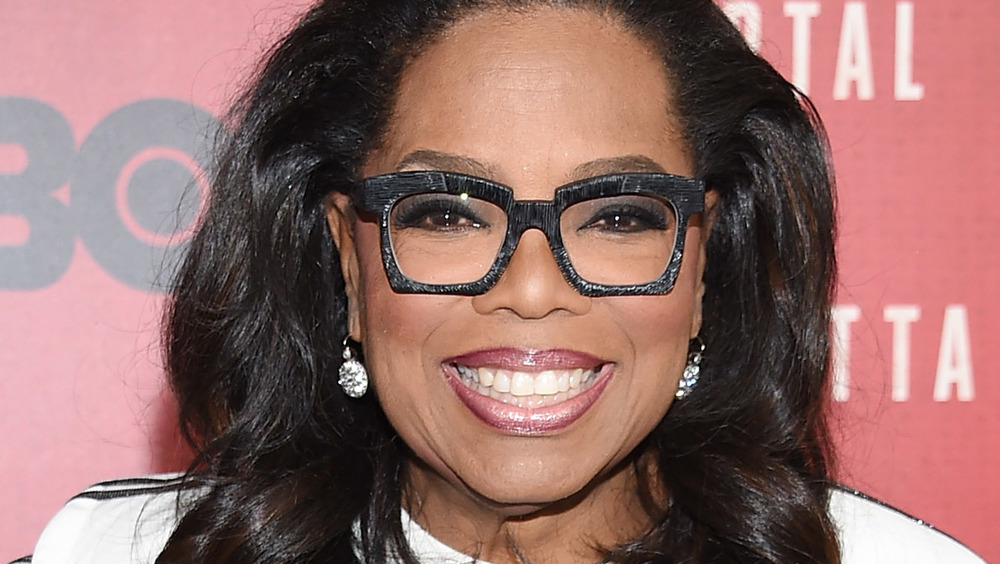 Dimitrios Kambouris/Getty Images
Mary-Kate and Ashley Olsen grew up under the public eye, making their acting debut as infants when they both portrayed Michelle Tanner on Full House. They leveraged that fame into a litany of roles as the "Olsen Twins," parlaying their acting credentials into success in the fashion world. In 2019, their clothing brand, The Row, made over $100 million in sales, while their Elizabeth and James brand took in $89 million, per StyleCaster.
Although they have experienced wildly lucrative careers, the twins had their share of difficulties. In a 2010 interview with Marie Claire, Mary-Kate described her and Ashley as "little monkey performers" when they were children. Throughout the years, the Olsen twins appeared on The Oprah Winfrey Show to promote projects, and it usually went off without a hitch. "I think we work hard every single day," Mary-Kate said during a 2008 appearance to promote their book, Influence, per Today.
But not every interview the host gave was boilerplate, and Oprah Winfrey could occasionally be direct with her guests, as singer Toni Braxton found out. "She was so frickin' mean to me. I was in shock. I couldn't believe it 'cause I loved her so much," Braxton alleged during a 2012 episode of VH1's Behind The Music, which later became a viral clip shared on Instagram. Braxton felt the famed talk show host "reprimanded" her on-air for having reckless spending habits. As it turns out, a clip of Winfrey interviewing the Olsen twins went viral in February 2021 for similar reasons.
Oprah Winfrey faces criticism for being insensitive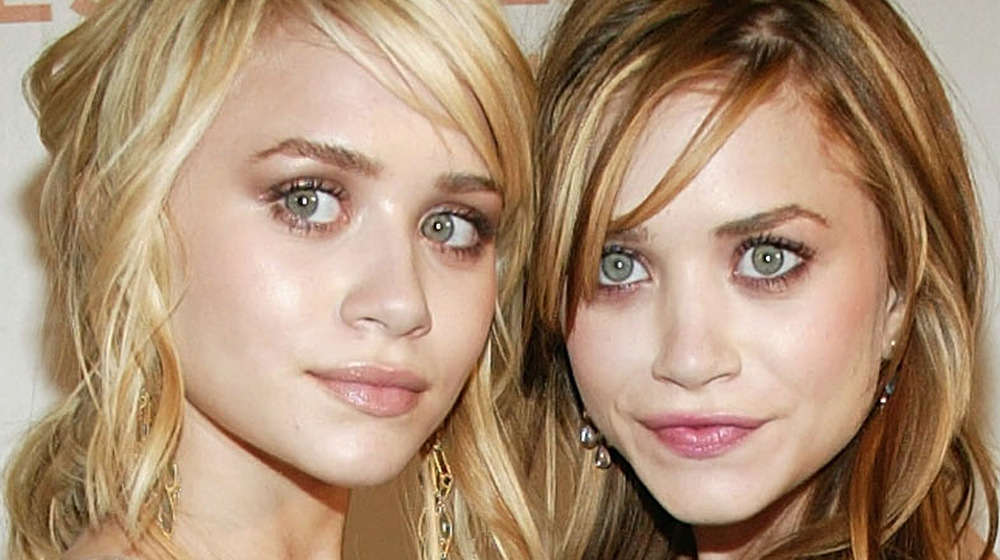 Evan Agostini/Getty Images
A clip of Oprah Winfrey interviewing Mary-Kate and Ashley Olsen from 2004 — when they were 17-years-old — went viral when it was uploaded to TikTok in February 2021. The famed host pointedly asked the sisters about circulating rumors that one of them had an eating disorder. "I know a new rumor [that's] recently surfaced has really upset you, right?" Winfrey quickly added, "You know, the one about eating."
Ashley tried to deflect the question. "Yeah, you know people are going to write what they're going to write ... Either you're too fat, too skinny and people are just gonna write what they," she responded. Before Ashley finished, Oprah blurted out, "What size are you, by the way?" The Olsen twins looked surprised by the question, and Mary-Kate mentioned they were "petite girls." Winfrey did not drop the subject. "That is so interesting, I'm obsessed with size and you're like, 'I really don't know!'" she added. As noted by The Independent, Mary-Kate reportedly entered a rehab clinic later that same year to treat an eating disorder. However, this hasn't been confirmed, and her publicist said she sought treatment for a "health-related issue."
That was not the first time the interview resurfaced. Fans responded to the famed host's questioning when the same clip circulated on Twitter in April 2020. "And Oprah should've been more sensitive to what they were going through, from all the things said abt her own weight ups & downs," one Twitter user commented. 
If you or someone you know is struggling with an eating disorder, please contact the National Eating Disorder Association's Helpline at 1-800-931-2237 or chat with one of their helpline volunteers on NEDA's website.