How Judi Dench Is Still Acting Despite Losing Her Eyesight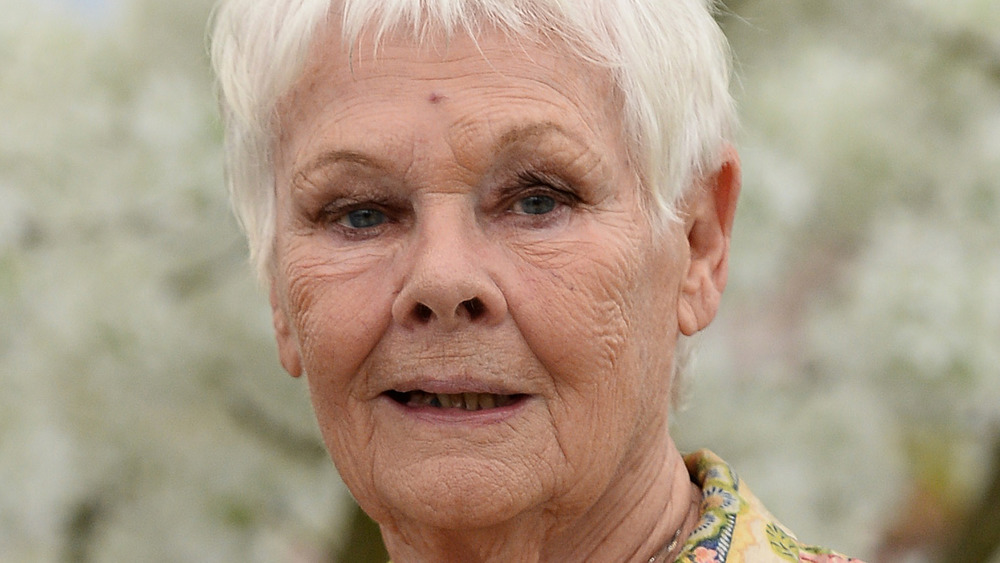 Jeff Spicer/Getty Images
Dame Judi Dench has made a name for herself as one of the most popular British actresses in Hollywood, drawing praise for her remarkable acting skills. In almost six decades of her career, the actor has frequently appeared in TV, film, and stage plays. You may recognize her best for her debut as James Bond's boss, M, in the 1995 film GoldenEye. Additionally, the Oscar-winning star channeled her inner royalty as Queen Victoria in Mrs. Brown (1997) and Queen Elizabeth I in Shakespeare in Love (1998). Although the Victoria & Abdul star never expected to be as successful as she is, her long-standing career proves that she is truly an international treasure of the TV and film industry.
In 2012, Dench was diagnosed with age-related macular degeneration, per Telegraph. The condition, according to the NHS UK, commonly affects the middle part of one's vision. Although it doesn't cause complete blindness, the issue does make tasks such as reading difficult. In 2018, she opened up about her diagnosis as it affects her eyesight. "Because my eyesight is so bad now, I can't actually see very much and so I do go but a friend of mine usually has to say: 'He's kissing her now' or 'He's walking away,'" Dench told Great British Life. "So a lot of things I miss – it's not so much fun."
Despite gradually losing her eyesight, Dench remains dedicated to acting — keep scrolling to find out how Dench is still working with sight loss.
Judi Dench has found a new way to learn her lines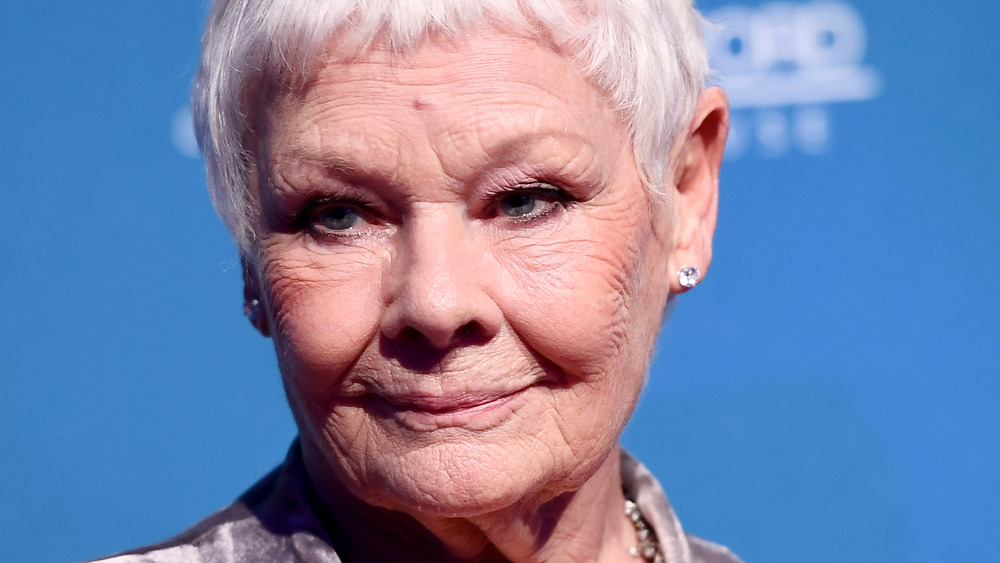 Jeff Spicer/Getty Images
Despite losing her eyesight, Judi Dench's tenacity when it comes to her acting is quite inspiring. At a virtual event for the Vision Foundation in late February 2021, Dench explained how she copes with her deteriorating eyesight and works through her condition. "You find a way of just getting about and getting over the things that you find very difficult," she said, per the Daily News. "I've had to find another way of learning lines and things, which is having great friends of mine repeat them to me over and over and over again. So I have to learn through repetition, and I just hope that people won't notice too much if all the lines are completely hopeless." Dench also mentioned that her mother experienced a similar sight loss. She added, "Finty, my daughter, goes and has her eyes checked. It is intensely irritating."
Fortunately, the Iris star has found a silver lining through it all. "But it does enable you to do one thing and that is that you have to get very close to people before you can recognize who they are," Dench continued. "During lockdown I made a film and I was up close addressing people wearing masks during rehearsals, nothing to do with any scene I'm in. It's kind of exquisite if you can do that and that's the good side of it, and you have to look at that side of it."
It's obvious Dench won't let anything get in the way of her aspirations and passions.