How Justin Bieber Boosted And Busted Iceland's Economy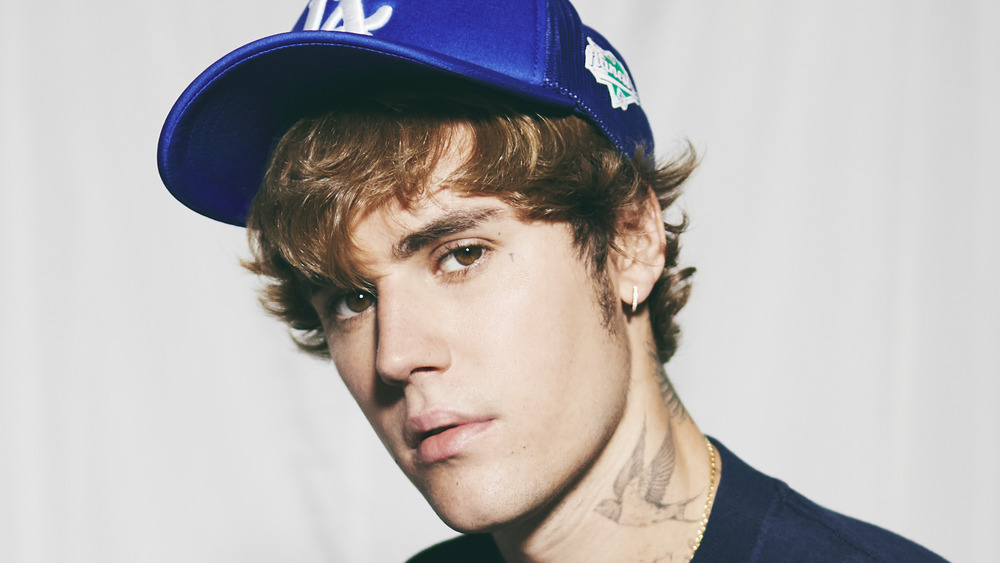 Mike Rosenthal/Getty Images
Justin Bieber seems to have a magnetic field around him that attracts controversy — even if it's unintentional. The pop star made headlines when Iceland decided to close its Fjadrárgljúfur canyon to tourists in 2019, reporting that an influx of visitors was putting the vulnerable landscape at risk, according to The Associated Press.
The small volcanic island nation in the North Atlantic, known for its splendid natural beauty often depicted in films and TV shows like Vikings and Game of Thrones, has a complicated relationship with tourism. On the one hand, its economy has come to rely heavily on it, as producer Alexi Horowitz-Ghazi said in a 2019 episode of NPR's The Indicator From Planet Money. On the other hand, the steep uptick in visitors Iceland has experienced in the past decade has led to environmental concerns. In 2019, more than 2.3 million tourists marveled at Iceland's unique landscapes, in contrast to 600,000 in 2011, an annual increase of 20%, according to The Associated Press.
"The surge of visitors was often concentrated in a small number of natural attractions within a few hours' drive of the capital, many of which didn't have parking lots, restroom facilities or visitor centers to handle them," said Planet Money host Cardiff Garcia.
But how does Bieber play into this problem? Read on to find out.
Justin Bieber's music video helped and hurt Iceland
In 2015, Justin Bieber released a music video for the track "I'll Show You." The footage features him performing at the Fjadrárgljúfu canyon in Iceland, which provides a stunning cinematic backdrop to the song. Bieber is seen walking on the canyon's towering dark rocks, running through its vast, lush fields, and taking in the beauty of its waterfall by swimming in his briefs as he reflects on the pressures of fame.
With more than 4.7 million views and counting, the music was a big draw, but it was the video's landscape that arguably stole the show. Iceland Environmental Ranger Oskar Ljundsen told NPR's The Indicator From Planet Money that Bieber "kind of" triggered the overcrowding at Fjadrárgljúfur. The canyon reportedly saw an uptick of about 1 million visitors after the release of "I'll Show You." Even after the canyon was closed, tourists continued to arrive, often disregarding signs and fences to get that perfect picture. According to Elle, the desire to walk the same ground as Bieber even prompted some fans to try bribing rangers to gain access.
When Bieber jetted off to Iceland to shoot his music video, he probably didn't imagine he was starting a new era at Fjadrárgljúfur — one measured in Before Bieber and After Bieber years, or B.B. and A.B, as Planet Money producer Alexi Horowitz-Ghazi joked.