Why Martha Stewart Was Unable To Host SNL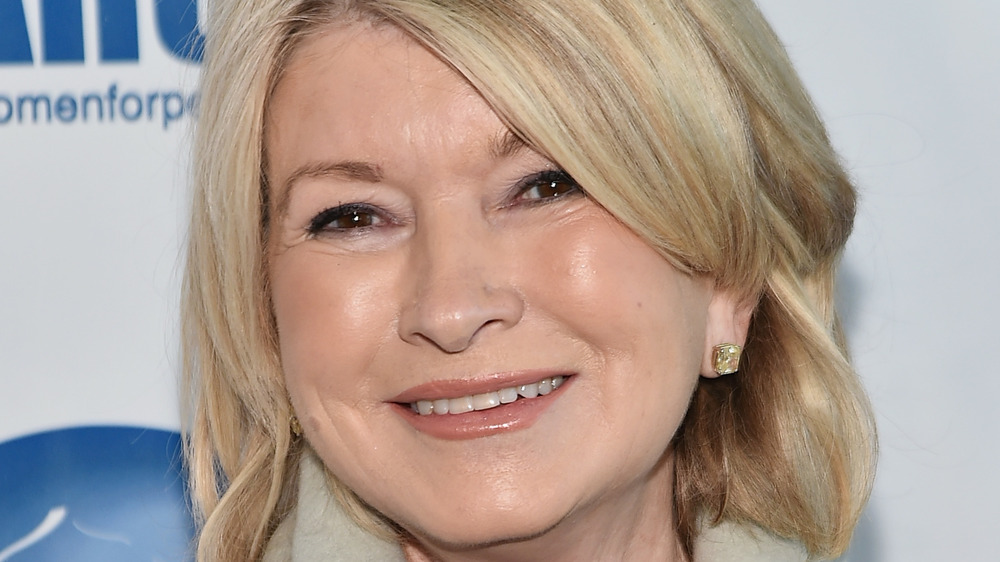 Mike Coppola/Getty Images
While plenty of memorable Saturday Night Live cast members have come and gone over the years, there have been even more famous faces who have temporarily joined the beloved, long-running sketch show in another role: as a host. As Us Weekly noted, there have been a lot of great SNL hosts during the show's 45-year run — granted, there have been plenty of less-than-stellar hosts, too.
From Ariana Grande and Donald Glover to Tom Hanks and Justin Bieber, viewers have been able to see plenty of notable names take on the hosting role, just to mention a few. Of course, it would be understandable if your all-time favorite SNL host was the iconic Betty White, who became the oldest person to host the show in 2010 at age 88 after a Facebook campaign successfully lobbied for her inclusion.
However, one star that has never taken the SNL stage as a host is Martha Stewart. While you may not immediately think of her as a comedic performer, it turns out that she was actually asked to take on the coveted gig at one point. However, there was a very specific reason why she wasn't able to accept the enviable offer.
Martha Stewart's trouble with the law meant she couldn't host SNL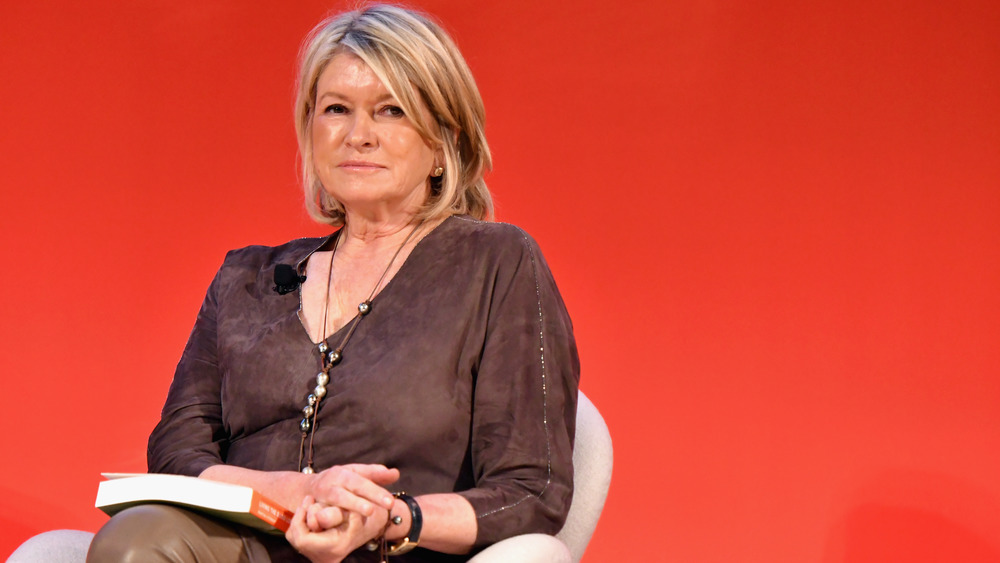 Slaven Vlasic/Getty Images
While Martha Stewart may be famous for her expertise when it comes to hosting dinner parties, she could have been a stellar host on Saturday Night Live if something hadn't gotten in the way. That something? The fact that she found herself in trouble with the law.
"Stewart spent five months at West Virginia's Alderson Federal Prison Camp in 2004 after being found guilty on charges including conspiracy and obstruction of justice," according to People. The outlet also noted that the star "was given a two-year supervised release after serving time." Unfortunately for Stewart, that latter period was seemingly when SNL was interested in having her come on the show.
"My only big regret that I can talk about is that Saturday Night Live asked me to host. My probation officer wouldn't give me the time," Stewart told Harper's Bazaar in 2021. Adding that the situation "really pissed [her] off," she explained why, saying, "I would have loved to have hosted Saturday Night Live. I'd like that on my résumé." We're sure her fans would have also loved to see her flex her comedic skills as an SNL host. Maybe she'll get the offer again sometime in the future and, hopefully, this time legal issues won't stand in her way.