Here's How Much Donald Sutherland Is Really Worth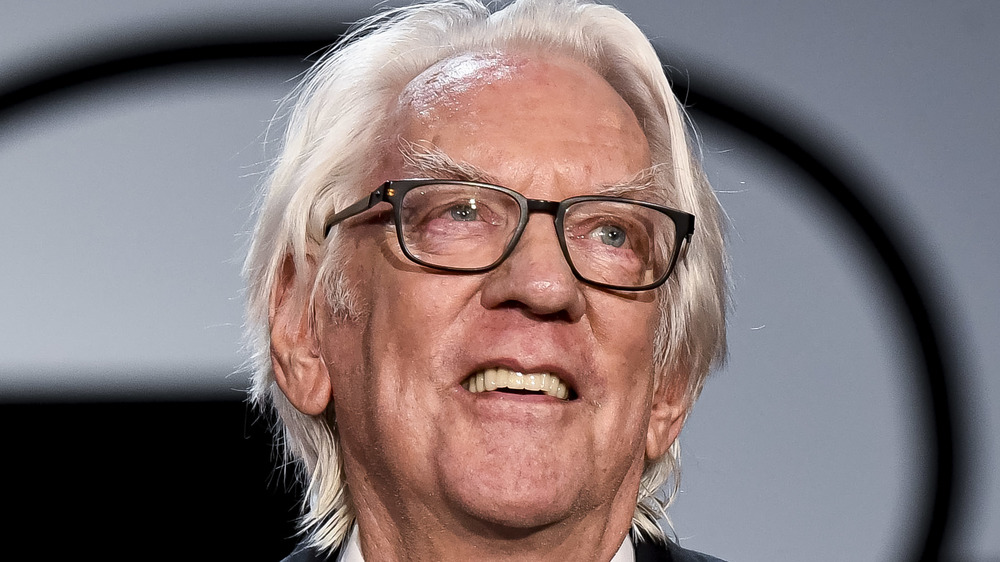 Carlos Alvarez/Getty Images
Donald Sutherland is one of the most respected actors on the planet. The Canadian star has a huge number of big movie and TV roles under his belt, including playing President Coriolanus Snow in The Hunger Games movies, starring as Mr. Bennet in 2005's Pride & Prejudice, and John Bridger in the 2003 blockbuster The Italian Job.
Sutherland's impressive career has spanned almost six decades, and the octogenarian shows no signs of slowing down just yet. He earned his ninth Golden Globe Awards nomination ahead of the 2021 ceremony, 50 years after his first for Best Actor in a Musical or Comedy Film for M*A*S*H. Sutherland's role as Franklin Reinhardt — father to Nicole Kidman's Grace — in the HBO miniseries The Undoing earned him his 2021 nomination, which Gold Derby reports makes him the oldest nominee in any category for the year. The actor is in great company alongside Small Axe star John Boyega, Brendan Gleeson of The Comey Rule, Dan Levy for Schitt's Creek, and Hollywood star Jim Parsons as they battle it out for Best Supporting Actor in a Series, Miniseries, or Motion Picture for TV.
Such a lengthy and impressive career must come with an equally impressive net worth, right? Keep reading to find out just how much Donald Sutherland is really worth.
Donald Sutherland's net worth revealed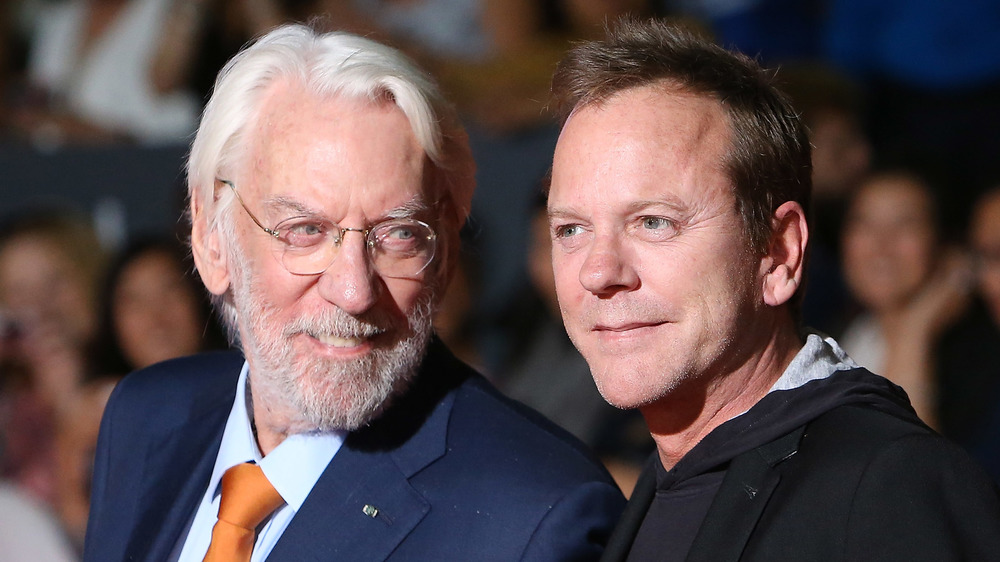 Michael Tran/Getty Images
Donald Sutherland is a wealthy man. Celebrity Net Worth puts his net worth at $60 million thanks to his many appearances in almost 200 movies and television shows. Sutherland got his breakthrough role in 1967 when he appeared in The Dirty Dozen alongside Lee Marvin and Charles Bronson. Sutherland was living in the U.K. at the time, but made the move to the U.S. to pursue his career more seriously after the movie became a success.
He isn't the only very wealthy member of his family, either. He's the father of 24 star Kiefer Sutherland, who Celebrity Net Worth reports is worth $100 million, $40 million of which he was paid for only three seasons of the hit Fox show. Sutherland's other children also have impressive earnings. Another of his sons, actor Rossif Sutherland — who is half-brother to Kiefer — is reported to be worth $4 million according to Celebrity Net Worth, thanks to roles in TV and movies including ER, Reign, and King.
How Donald Sutherland could have been even richer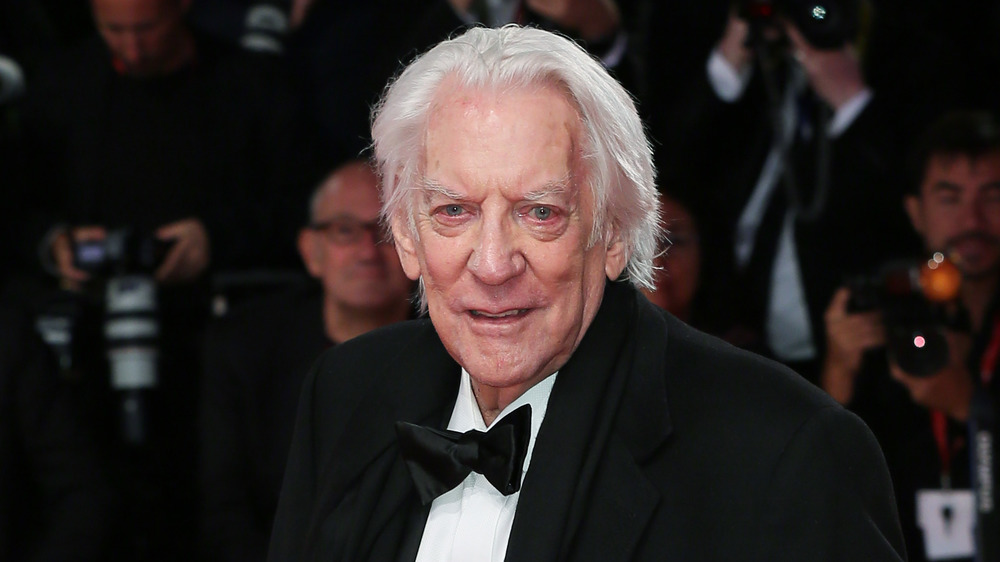 Ernesto Ruscio/Getty Images
Though Donald Sutherland has an already remarkable net worth, it could have been even higher had he not made a big financial mistake earlier on in his career. After a back and forth with film studio Universal and director and producer John Landis in the 1970s, Sutherland turned down a deal to receive a percentage of Animal House's box office earnings in return for appearing in the film alongside John Belushi, Peter Riegert, and Tim Matheson, resulting in him losing out on millions.
Instead of accepting a deal to receive 2% of the backend earnings for his involvement, he asked to be paid a flat fee per day. "I told them, 'No, you need to pay me my daily rate.' So I got $25,000 for the day, when I could have ended up with $14 million," Sutherland told Variety in 2014. Box Office Mojo reports that Animal House has brought in more than $141 million at the box office as of February 2021, which would have given Sutherland a very hefty a paycheck.