The Truth About Jeff Daniels' Wife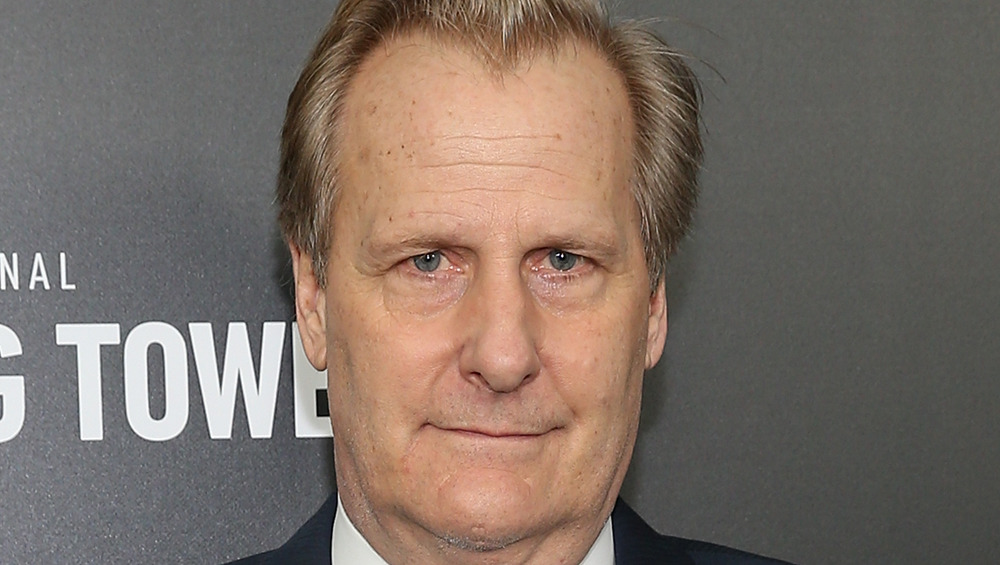 Bennett Raglin/Getty Images
Who goes from wearing a baby blue tuxedo in Dumb and Dumber to Golden Globe nominations and two Emmy Award wins? Jeff Daniels, that's who.
Speaking of the 1994 cult classic Dumb and Dumber, Daniels is still close with his co-star and wearer of the orange tuxedo, Jim Carrey. And apparently, Daniels has no hard feelings even though, unlike Carrey, he makes it on the list of lousiest paid actors from the '90s. Yup, Daniels was paid $50,000 for playing Harry Dunne while Carrey was paid $7 million, according to Showbiz CheatSheet. Yikes! That's quite a difference.
Daniels is a unique star in terms of typical Hollywood behavior. He joins rank on yet another list: that of celebrities who live in remote locations. Instead of the Hollywood hills or New York City, he moved with his family to Michigan in 1986, according to PBS, and has remained happily married to his high school sweetheart, Kathleen Rosemary Treado. As Daniels told Closer Weekly in 2018 of the couple's move back to their hometown of Chelsea, Mich., "It slows you down. It always reminds you when you go back into a movie or play that it's an extra dose of special." Want to learn more about Jeff Daniels' longtime wife? Here's the scoop on her!
Jeff Daniels and his wife, Kathleen Treado, like to lay low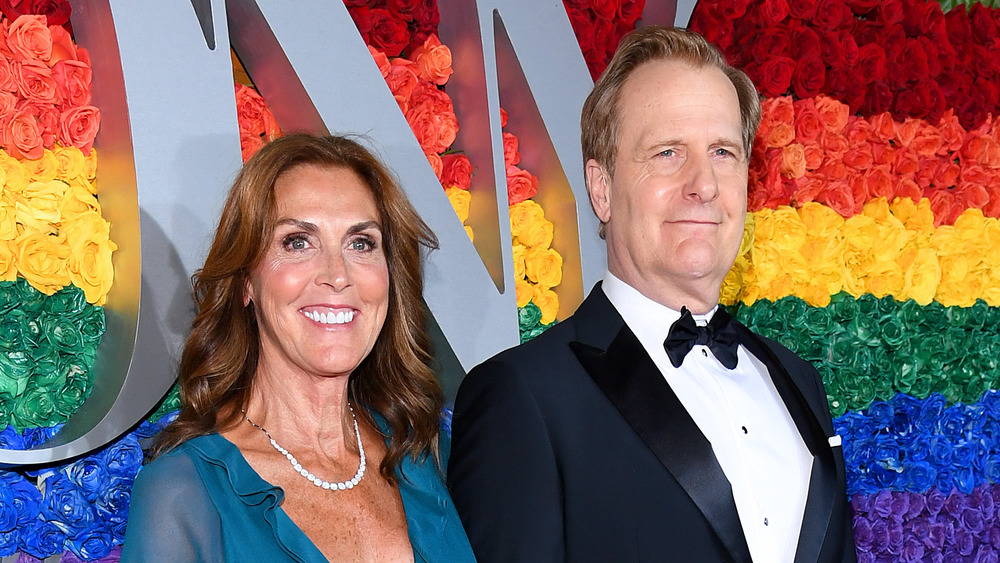 Kevin Mazur/Getty Images
Kathleen Rosemary Treado married Jeff Daniels all the way back in 1979, according to People, and they've been together ever since. They also share three children: Ben, Lucas, and Nellie. Throughout Daniels' career, his family has been his rock, as he told the outlet: "Kathleen's permanent. The family's permanent. Careers are job to job, you're hot, you're not." 
Daniels is famously grounded and his wariness of fame has something to do with that. "I never bought it," Daniels said of fame and celebrity. "I knew how fleeting it was and I didn't trust it for a second, so I moved to Michigan." The decision to move to a rural area was his and Treado's, according to PBS, in a deliberate choice to live their lives how they wanted.
Not unlike her famous husband, Treado appears to be very private, though she does have Twitter and keeps her social media account focused on political things. One thing we know is that she is a big fan of President Joe Biden and Dr. Jill Biden. We love a politically-minded person!