Sandra Lee Speaks Out After The Accusations About Her Ex Andrew Cuomo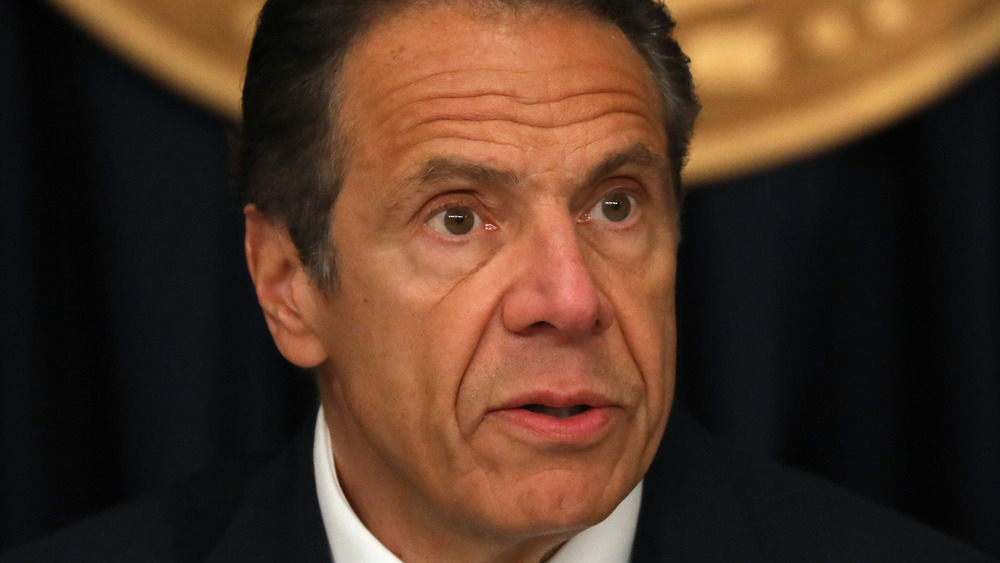 Spencer Platt/Getty Images
Governor Andrew Cuomo was hailed as a hero during New York City's fight against the coronavirus pandemic, but in recent days, his image has been plagued by accusations of sexual misconduct. Two of the governor's former workers have come forward with their stories that detail Cuomo's alleged attempt to sexually harass them while at work.
Lindsey Boylan, a former state economic development official, was the first to accuse the politician of making sexual advances when she worked under his administration from 2016 to 2018, The New York Times reported. The Columbia University grad detailed her "uncomfortable" accounts in a candid post on Medium, which included the time he gave her an unsolicited kiss on the lips at his office in Manhattan. "There is a part of me that will never forgive myself for being a victim for so long, for trying to ignore behavior that I knew was wrong," she penned on Feb. 24, 2021. "The governor exploited my weaknesses, my desire to do good work and to be respected."
A second former aide of Cuomo's came forward to share her experiences with the governor days after Boylan. Charlotte Bennett, who was an executive assistant and health policy adviser, told The New York Times that the governor had harassed her during the spring of 2020. After the accusations came to light, Cuomo's ex-girlfriend Sandra Lee shared a message for those with stories of sexual misconduct. Keep scrolling to find out what Lee said. 
Sandra Lee shared a message about 'healing' ...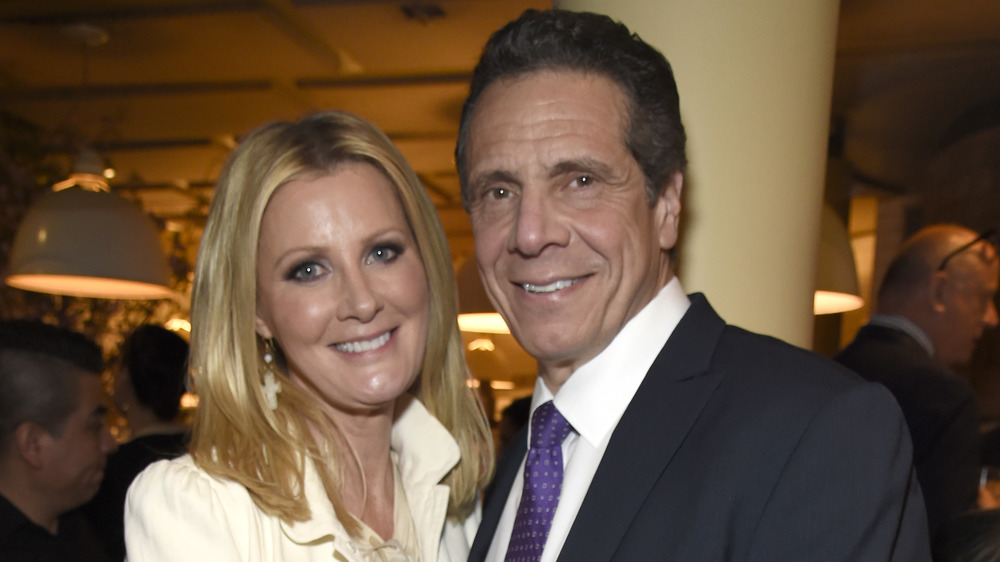 Kevin Mazur/Getty Images
After two women came forward with sexual harassment allegations at the hands of Andrew Cuomo, the New York governor's ex-girlfriend Sandra Lee shared a message about "healing." The chef and author took to Instagram and uploaded a gorgeous photo of the sunset on the beach. "Sending everyone peace and loving healing regards from Malibu!" Lee, who dated Cuomo for 14 years until 2019, wrote on Instagram on Feb. 27, 2021. "The best sunsets ever, thank God for the ocean!"
Lee's post came just hours after Charlotte Bennett accused the politician of asking her inappropriate, personal questions at work, including "whether she thought age made a difference in romantic relationships, and had said that he was open to relationships with women in their 20s," The New York Times reported.
Cuomo did not necessarily deny Bennett's accusations, though he told The Times he "never made advances toward Ms. Bennett, nor did [he] ever intend to act in any way that was inappropriate." Cuomo also requested an independent investigation and asked New Yorkers to await the results "before making any judgments" of their own.
Just one day before Bennett came forward, Lindsey Boylan publicly accused the governor of attempting to kiss her in 2018. She also claimed he suggested they play "strip poker" on a flight on his official state jet in October 2017. However, Cuomo's press secretary Caitlin Girouard called Boylan's allegations "quite simply false" (via Fox News). 
... but has been hesitant to say more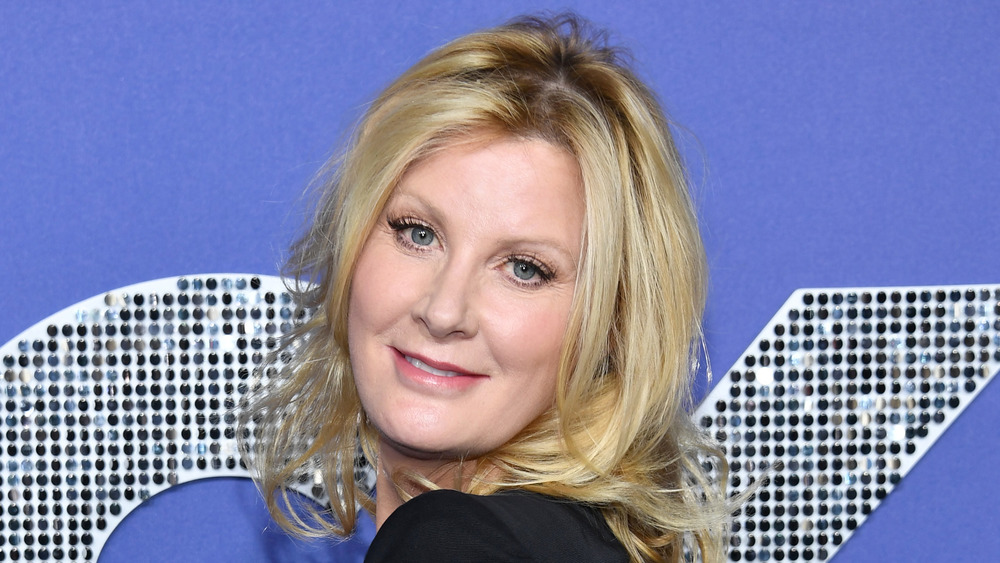 Dimitrios Kambouris/Getty Images
Following the shocking allegations made against Gov. Andrew Cuomo, Sandra Lee has yet to address the claims head on. However, when presented with the materials and evidence outlined in The New York Times, she replied by simply stating, "Oh my God," before declining to comment on the situation, according to the New York Post. 
After over a decade of dating, it's no surprise Lee is hesitant to speak following Cuomo's sexual harassment claims. The exes first got together in 2005, after Cuomo's split from ex-wife Kerry Kennedy, Robert F. Kennedy's seventh child. The two share three daughters together — Cara Ethel Kennedy-Cuomo, Mariah Matilda Kennedy-Cuomo and Michaela Kennedy-Cuomo — and although Cuomo and Lee never had kids of their own, Lee became extremely close to his daughters.
"I adore Andrew's girls," Lee told Page Six. In fact, Lee and Cuomo's eldest daughter, Cara, are working together to produce their documentary Ruth: Justice Ginsburg in Her Own Words. "We believe this will be the go-to documentary on Justice Ginsburg's life," Lee told the outlet. Revealing she also worked with niece Danielle Summer Mark on the project, she adds, "Danielle is a recent law student who took the bar exam last week and Cara is a recent Harvard graduate and longtime human rights activist." She continued, "Both girls idolize Ruth and view her as one of the greatest female role models that ever existed." It sounds like Lee will always stand with women.
If you or someone you know has been the victim of sexual assault, you can call the National Sexual Assault Hotline at 1-800-656-HOPE (4673) or visit RAINN.org for additional resources.