Who Is Bryan Cranston's Wife, Robin Dearden?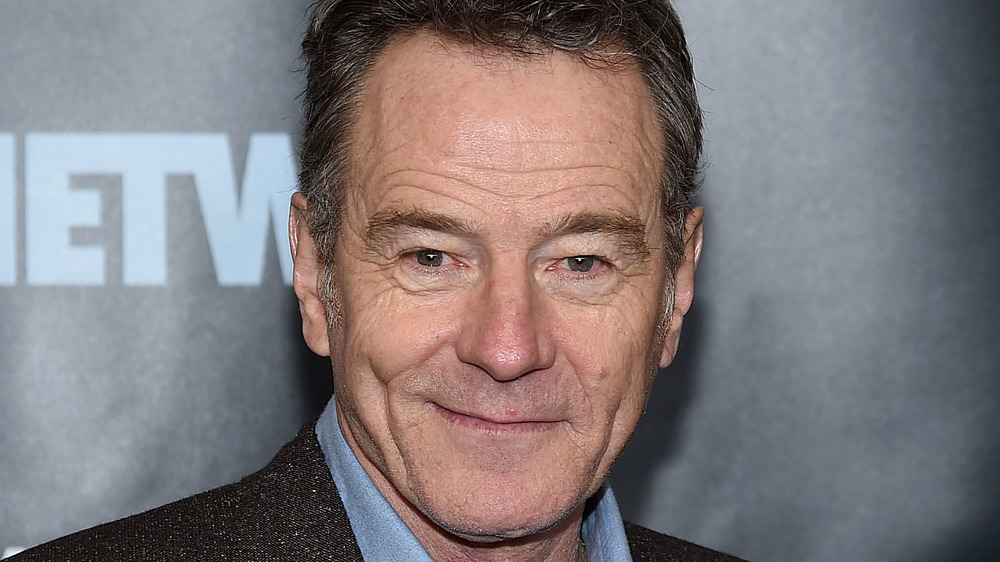 Jamie Mccarthy/Getty Images
Is Breaking Bad the best show ever? Far Out Magazine certainly thinks so, calling it the "greatest TV series of all time." Those are some high accolades and the credit, at least to this outlet, lies in the lead character, Walter White. "The bald chemistry teacher makes the show the literal masterpiece that it is," Far Out Magazine says.
That "bald chemistry teacher" is, of course, played by actor Bryan Cranston — and his sidekick, Jesse Pinkman, played by Aaron Paul, is a pretty exceptional actor himself. The gig made them well off, too, and Cranston has earned an impressive net worth of $40 million that shockingly didn't come from cooking blue meth (we kid). In fact, Cranston made a whopping $225,000 an episode, according to Business Insider.
Cranston is also married to another actor, Robin Dearden, and they've been together for decades. So, what's the scoop about this woman who has watched Cranston go from an unknown actor to an Oscar-nominated, Emmy Award-winning, Golden Globe-winning star? Keep reading to find out.
Bryan Cranston thinks the way he met his wife was 'very sexy'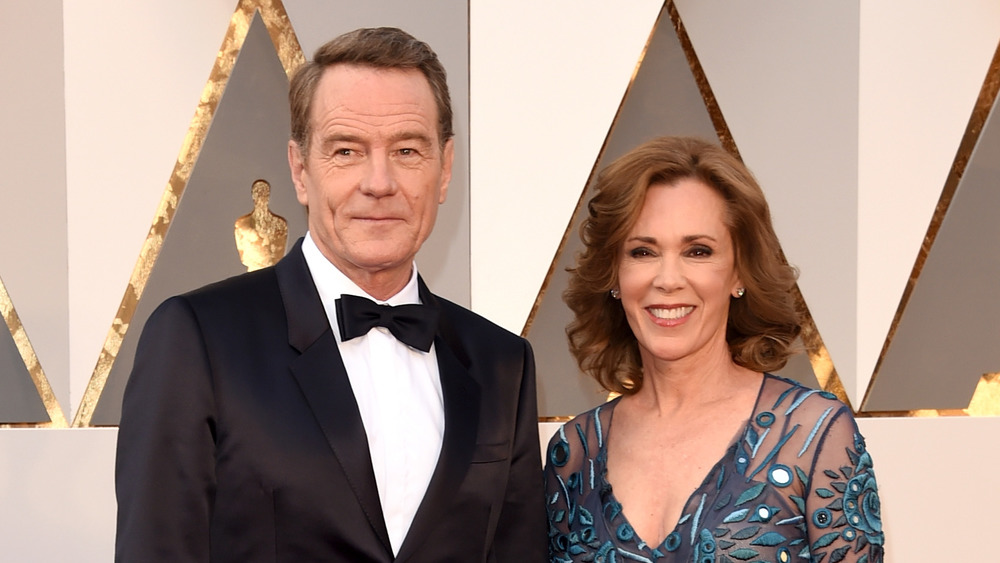 Jason Merritt/term/Getty Images
Bryan Cranston met his wife, Robin Dearden, on the set of the TV show, Airwolf, which aired from 1984 to 1987, according to Primetimer. The duo guest-starred in the same episode, and ended up getting married in 1989. 
During an appearance on Conan in February 2021, Cranston spoke about his over 30-year marriage. Quipping that Airwolf was a "very, very bad show," he shed some light on his and Dearden's unlikely beginnings to host Conan O'Brien: "My wife was the victim of the week, and I was the bad guy of the week, and I literally held her captive by gunpoint." While O'Brien naturally joked with Cranston over the unusual meet-cute, the actor quite enjoyed telling the story. "It's also very sexy," he said with a laugh. "It's like, she thought I was very dangerous." 
Cranston also explained that the couple had chemistry right away, but they were both in relationships with other people. However, the Breaking Bad star actually credits their long-lasting marriage to this. "We didn't have the need to make a move," he explained. "We were able to play and flirt and yet, to not have anything go any further than that. So we were able to really be ourselves." It clearly worked, they got hitched, and later welcomed their daughter, actor Taylor Dearden, in 1993.
Bryan Cranston put Robin Dearden's engagement ring on his toe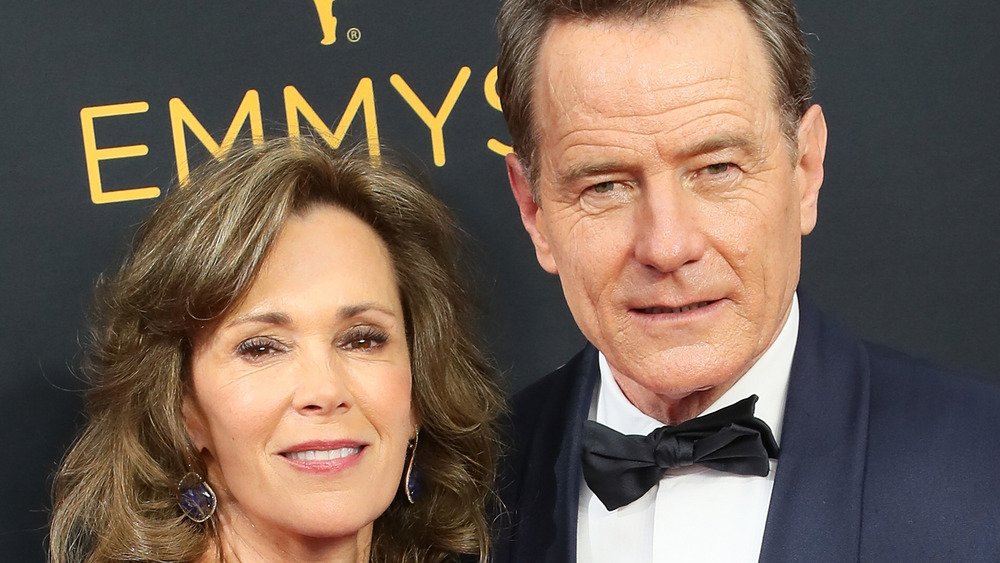 David Livingston/Getty Images
Robin Dearden and Bryan Cranston not only win for the strange way they met, they also might win for best engagement story. When the couple shared the details with Steve Kroft on 60 Minutes in 2017, Cranston admitted that when he was preparing to propose, he knew he would cry if he looked at Dearden — so he planned that they would take a bath together while "facing the same direction," per CBS News. The big hurdle, then, was where to hide the engagement ring: Cranston, obviously the creative type, put it on his baby toe. When the moment was right, he lifted up his leg and said, "Here's your ring, but I can't reach it. Take the ring off my toe." 
What did Dearden think of such a proposal? She laughed and said, "It was so romantic." But while Cranston's acting career has clearly taken off since then, does Dearden still work as an actor? When Cranston spoke about his wife on Conan in 2021, he revealed that Dearden's actually "retired now." 
That said, she's still very much involved in Hollywood thanks to her husband. In fact, Cranston previously opened up to The Guardian about what it was like getting famous in his forties rather than his twenties. This translates to: he wants to leave parties nice and early. Well, Dearden's in the same boat. So, when they want to leave an event, Cranston explained, "My wife and I squeeze each other's legs, and it's time to leave."