The Truth About Chadwick Boseman's Wife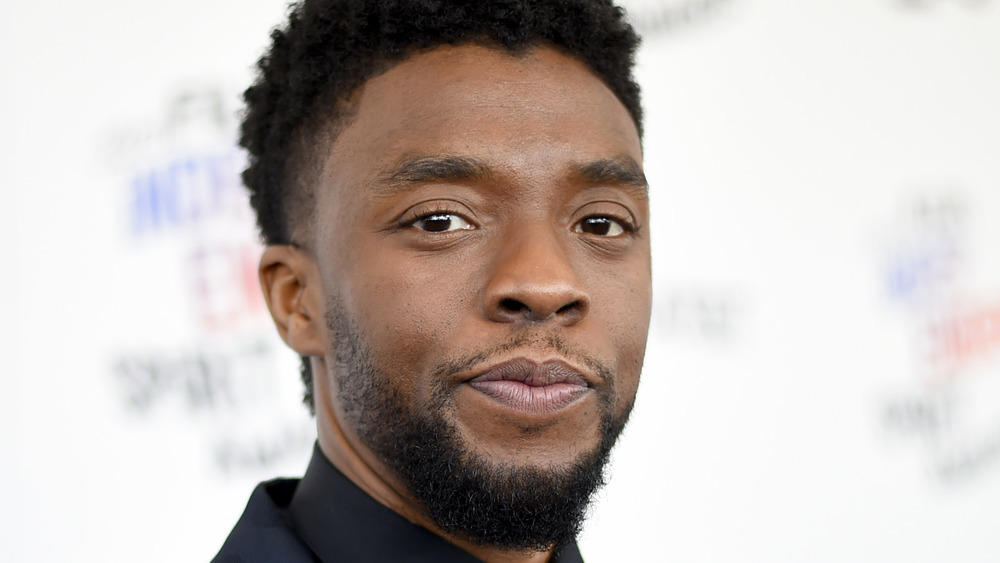 Kevin Mazur/Getty Images
The relationship between Chadwick Boseman and his wife Taylor Simone Ledward was private. Like their relationship, Ledward, who has handled her loss with grace and dignity, is also pretty private. Boseman and Ledward were first spotted together in 2015 at Los Angeles International Airport, around the time Ledward graduated from California State Polytechnic University. Ledward earned her bachelor's degree in music industry studies, per The Oprah Magazine. The couple grew more serious and kept a low profile until Ledward's grandmother confirmed the relationship in 2018, according to InTouch Weekly.
The depth of Boseman and Ledward's relationship became well-known to the public at the NAACP Image Awards in March 2019. The Black Panther star kissed Ledward after winning the Outstanding Actor in a Motion Picture award and gave her a shout-out in his acceptance speech. "Simone, you're with me every day," Boseman said (via Cleo TV). "I have to acknowledge you right now. Love you."
Boseman and Ledward became engaged in October 2019. Madamenoire reported that Boseman "popped the question when the couple were on a date in Malibu."
The public did not know about Boseman and Ledward's marriage until after the actor's death in August 2020. The UK Mirror reported that the couple "said their vows in a private ceremony before the actor's cancer advanced." They also reported that Boseman's wife was by his side when he died. Keep reading to learn more about Ledward, wife of the talented Black Panther star.
We'll be seeing more of Chadwick Boseman's wife Taylor Simone Ledward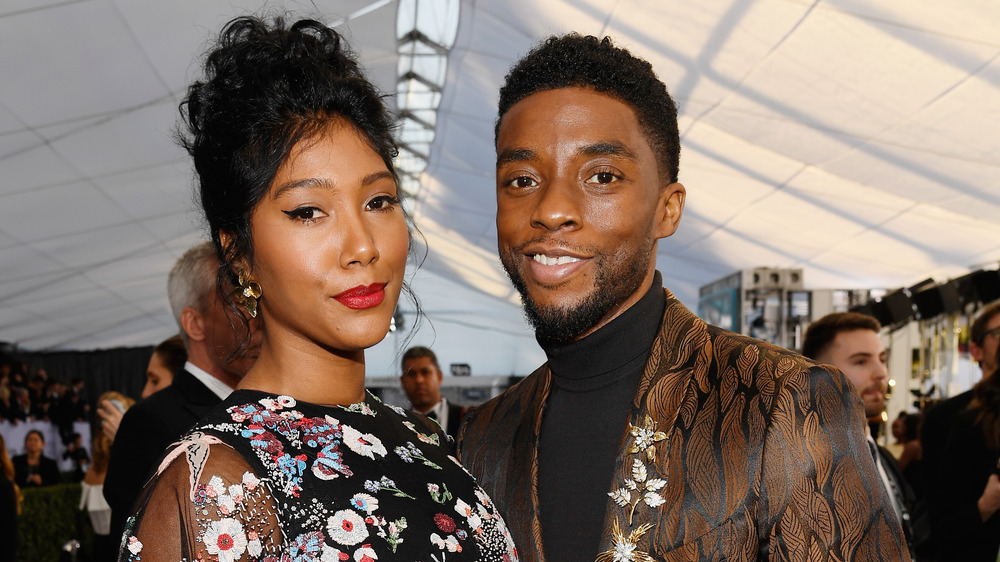 Kevork Djansezian/Getty Images
Chadwick Boseman earned his first nomination for Golden Globe Award posthumously. Ledward has previously accepted awards on her late husband's behalf, so some fans are speculating that she will repeat that should Boseman win the award. Regardless, fans will likely see more of Ledward due to the Hollywood awards season, as Boseman has been nominated for multiple awards posthumously.
Ledward made headlines after accepting a Gotham award for her late husband in January 2021. At the Annual Gotham Independent Film Awards, Boseman's widow made a heartbreaking and powerful speech paying tribute to her talented late husband. "As an artist, an actor, and a person, Chad made a practice of telling the truth. He is the most honest person I've ever met because he didn't just stop at speaking the truth; he actively searched for it. In himself, in those around him and in the moment," Ledward said (via W Magazine). "The truth can be a very easy thing for the self to avoid, but if one does not live in truth, then it's impossible to live in line with a divine purpose for your life."