The Truth About Don Cheadle's Partner, Bridgid Coulter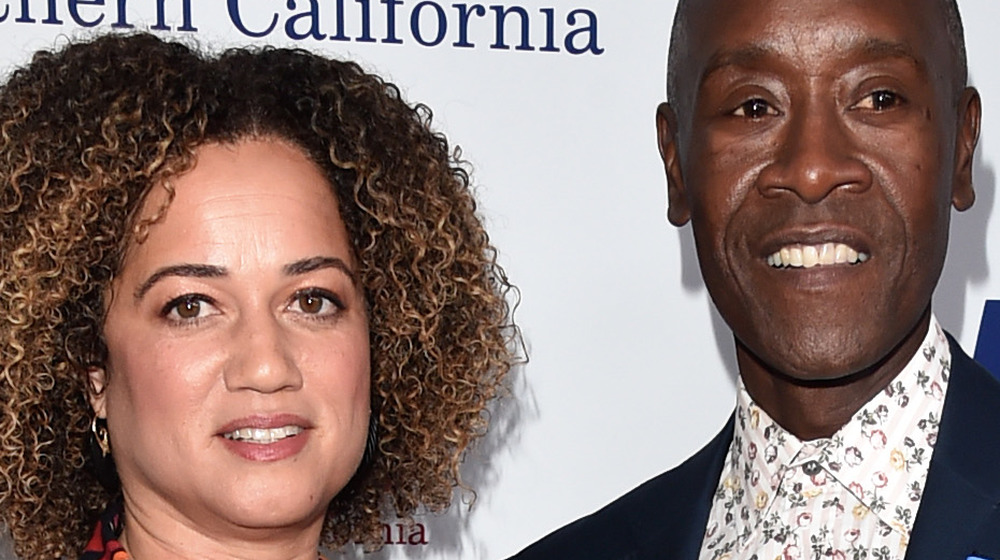 Alberto E. Rodriguez/Getty Images
Don Cheadle and his wife Bridgid Coulter have a love story that has stood the test of time. The two married in a private ceremony in 2016 after almost 25 years of dating, per Bossip. They started their relationship in 1992 and welcomed two children together. While the Iron Man actor is known to maintain his privacy, he does use his Instagram to periodically praise his wife. "And of course a BIG happy mama's to this gangsta right here," he captioned a photo of Coulter on Mother's Day. "27 years and i STILL can't read when she flopped a set!!! love you to the moon and back again, girl. i'm ALL IN!!" 
In June 2018, he shared an adorable selfie alongside Coulter with both of them smiling from ear to ear. In 2021, Cheadle opened up about his family's decision to relocate to Hawaii while quarantining amid the pandemic. "It's an awesome experience," he told Travel + Leisure. "Also, the golf course — we live on one and it's great. We always have a great time out here." Around the same time as the interview, he shared a solo shot of his wife on Instagram where he referred to her as his "wifey" in a series of hashtags. The Hotel Rwanda certainly star isn't shy about expressing his love for his longtime partner.
Don Cheadle's wife and her life of interior design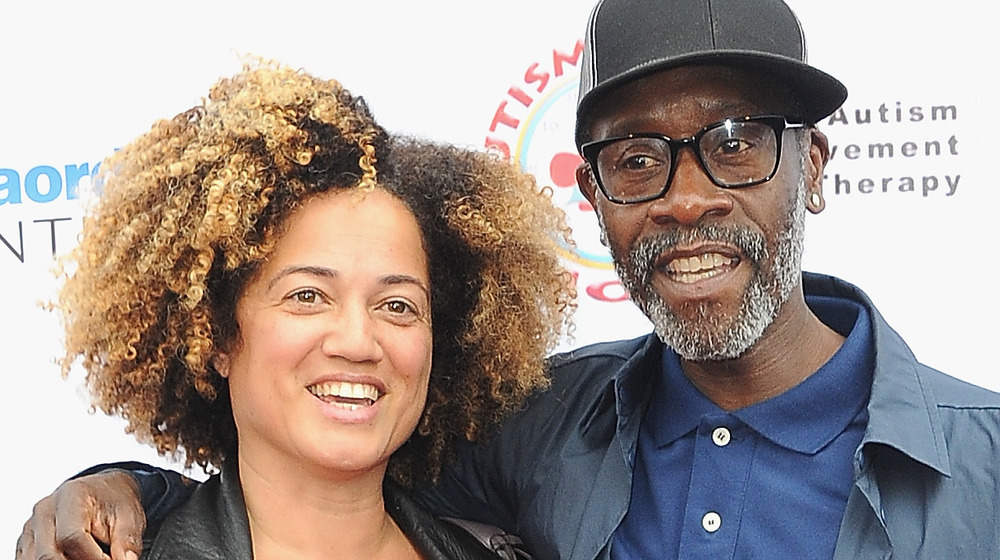 Albert L. Ortega/Getty Images
Don Cheadle's wife Bridgid Coulter works as an interior designer, according to Amo Mama. Her Instagram page highlights much of her work as well as her press features while promoting her company Blackbird. Through her company, Coulter shares tips with other women and people of color in an effort to foster "productivity, wellness, activism & community."
While Cheadle periodically features his wife on his Instagram page, she doesn't return the favor. Instead, Coulter uses her page to highlight her work and business-related appearances. "Barn progress!!! So excited to see this coming together... been a while in the making," she captioned an aerial-view photo of a barn she's working on. The shot was just one of many on her page that highlight her interior-design work.
As an eco-friendly designer, she's been featured on the Awesome Vegans podcast due to her incorporation of sustainability in her work. With how ambitious and self-made Coulter is on her own, while being married to a Hollywood actor, might be why Cheadle is head over heels for his wife. The two have clearly built their own empire together and enjoy it privately in peace.