Who Is Nikola Jokic's Wife, Natalija Macesic?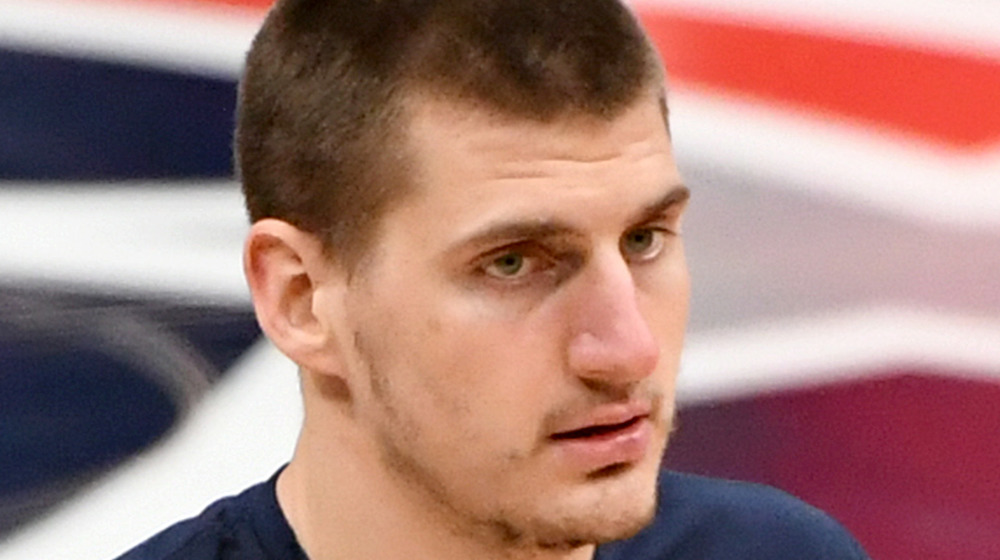 Will Newton/Getty Images
Nikola Jokic is one of the most gifted big men in the NBA, and his effortless style makes him appear to be something of a basketball savant. Outside of playing the sport he loves, there's not much the Serbian center does to occupy his time. When he is not on the court, the Denver Nuggets All-Star spends almost all his free time with his family. 
In a 2017 feature piece from Bleacher Report on the 7'1" NBA player, Jokic admitted that he yearned to return to his hometown. "I'm homesick," he told the publication, "I want to go home right now. I mean, I am the third kid, and I am a little closer with my parents than [my brothers] are." At the time, Jokic lived with his brothers Strahinja and Nemanja, and his third roommate was his long-time girlfriend Natalija Macesic.
Although his brothers say the Nuggets center is notoriously difficult to bring out partying, Jokic had reason to celebrate on Oct. 24, 2020 when he and Natalija tied the knot. According to CBS4 Denver, the two went back to their hometown of Sombor, Serbia for the nuptials. They originally were slated to be married that summer, but were forced to postpone to the ceremony when the NBA 2020 season was put on hiatus due to the COVID-19 pandemic. Nuggets reporter Katy Winge posted a video on Twitter of the newlyweds sharing a dance at the wedding.
So, who is Jokic's wife Natalija?
Natalija Macesic was Nikola Jokic's long-time sweetheart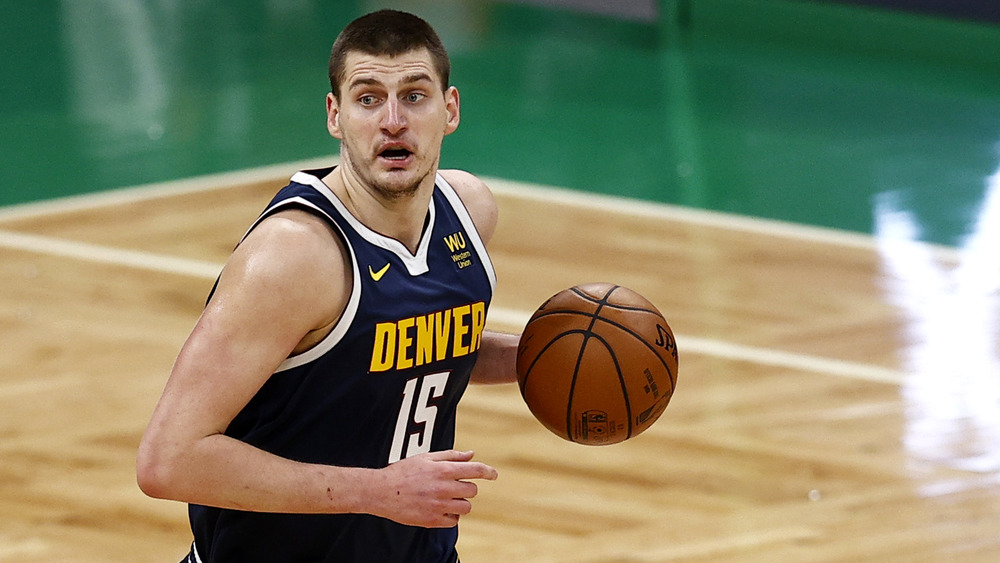 Maddie Meyer/Getty Images
Nikola Jokic and Natalija Macesic were teenage sweethearts long before he was drafted in the NBA. As mentioned by CBS4 Denver, the two were dating since they were 16 years old before they got married. Natalija, who is from the same town in Serbia as her husband, had no trouble acclimating to life in the United States. She enrolled in college when she moved stateside, and played volleyball at Seminole State College from 2013 to 2015, as per NuggLove. The volleyball player's Seminole State College profile lists her height at 5'8".
Natalija takes her education seriously, and also enrolled at Metropolitan State (which has a campus directly across from where the Nuggets play), where she received a degree in psychology. Speaking to the Gazette in 2018, she said (via Republic World), "Once I get my Master's I'll be all done."
Before they got married, Natalija spent a lot of time living with her boyfriend and his brothers. Speaking to Bleacher Report in 2017 about his family life, Jokic said his brothers were prone to cheating when playing card games with the family. "You have to watch everybody at the table, because everybody is cheating," the Nuggets star said. "I don't cheat," Natalija chimed-in with joking defense during the interview. "I want her to cheat," Jokic responded. "They don't know how to lose," Natalija said of the three brothers.
It's clear that Natalija was well-acclimated with the brothers before marrying into the family.