Here's How Much Bradley Beal Is Really Worth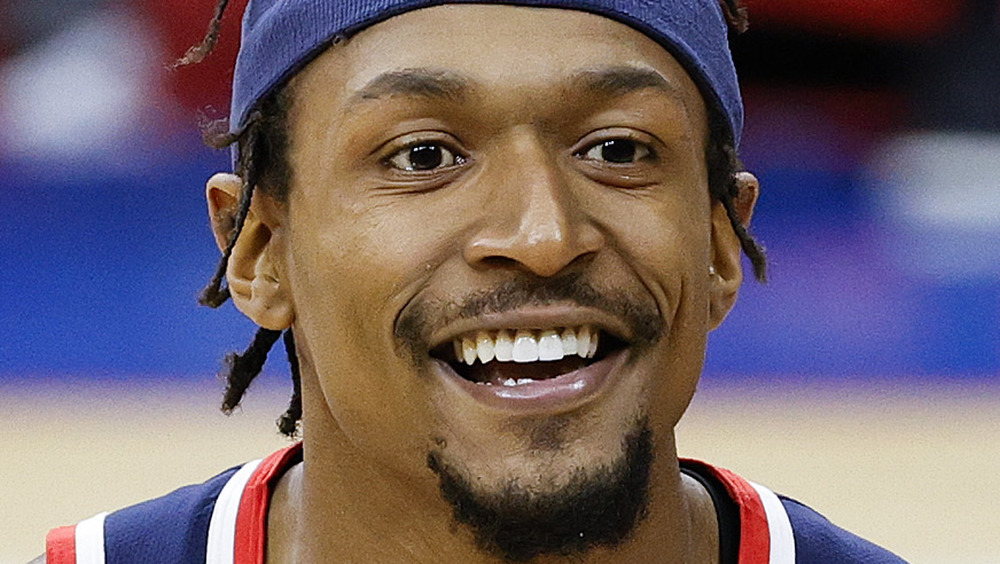 Tim Nwachukwu/Getty Images
The 2021 NBA All-Star Game is scheduled for March 7, 2021, and ten athletes have already been selected by fans, fellow players, and a media panel to star in the big match-up, according to the NBA's official website. Basketball superstars LeBron James and Kevin Durant will reportedly go head-to-head as team captains, with Durant welcoming Washington Wizards' Bradley Beal onto his side of the court. 
While the Wizards don't have a particularly impressive record this season (13-18, as of this writing), Beal might be one of the most beloved and successful players to ever don a Wizards singlet. Hoops Habit reports that from 2018 to 2020, Beal "averaged 28.4 points, 5.6 assists and 4.7 rebounds per game," making him a hot commodity for any NBA team.
Naturally, league insiders are expecting Beal to push for a trade and thus contend for a championship. However, with no confirmed transfers in the works (at least, at this point), maybe Beal will net a "W" in the All-Star Game? As viewers prepare for the showdown, let's take a look at just how much this basketball star is worth.
Bradley Beal is saving for his future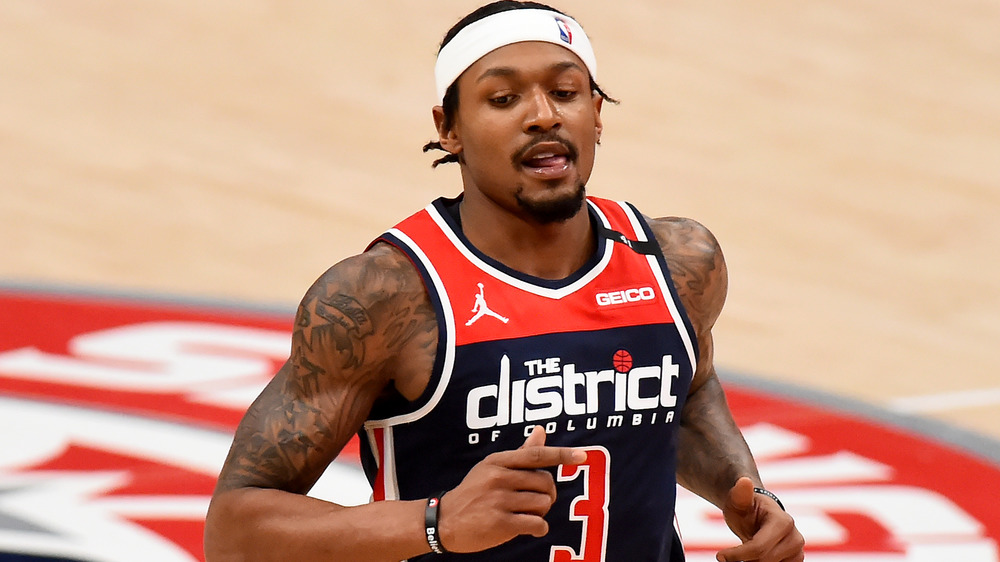 Will Newton/Getty Images
Bradley Beal's athletic talent has propelled him into a sizable fortune since he was drafted by the Washington Wizards in 2012. According to Celebrity Net Worth, the shooting guard is worth an estimated $40 million, with an annual salary of $25 million. And that sum is only set to increase further in future years. In October 2019, Beal inked a "two-year $72 million contract extension" with the Wizards, which puts him sitting pretty for a record-breaking contract in 2022, per CNBC. At that point, he could be eligible for a contract extension figure closer to $270 million, according to the outlet.
While he clearly does well for himself, Beal curbed his earlier spending habits and maintains he is (relatively) frugal these days. "It gets old eventually," the player revealed in a 2019 interview, following a victory in the NBA pre-season over the Philadelphia 76ers (via CNBC). "All the jewelry, all the cars; that s**t gets old." 
Instead of splashing money around, Beal prefers to save for his future. It's a smart move for anyone, but especially because professional athletes can often have their careers cut short due to injuries or unforeseeable events. "Use it for what you need it for," Beal said of his fortune (via CNBC). "You take care of your family. You take care of your immediate loved ones. And then you save your money for your family down the line."