The Truth About Eddie Murphy's Ex-Wives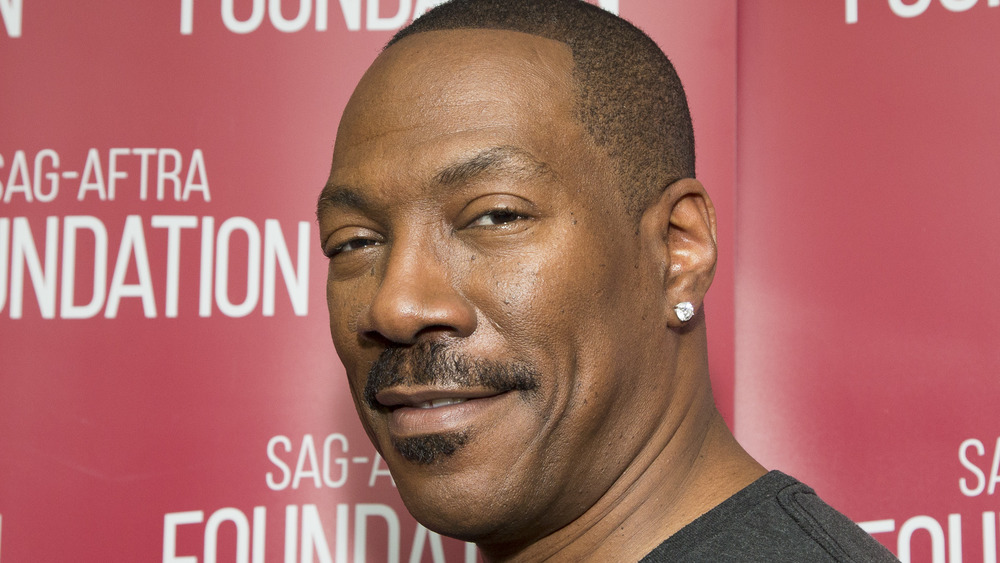 Vincent Sandoval/Getty Images
Actor Eddie Murphy had two drastically different marriages before opting to settle down with longtime girlfriend Paige Butcher. The Coming to America creator was married to Nicole Mitchell Murphy from 1993 to 2006, via Showbiz CheatSheet. They welcomed five children together before Mitchell filed for divorce in 2005. At the time, Murphy released a statement sharing their focus to remain amicable while co-parenting their kids. "The welfare of our children is our main concern and their best interest is our first priority," said Murphy's statement to People. 
After his divorce, Murphy entertained a whirlwind of romances and welcomed a child with Spice Girl Melanie Brown before marrying film producer and record executive Tracey Edmonds, the ex-wife of music producer Kenneth "Babyface" Edmonds, via UPI. After exchanging vows in an elaborate wedding in Bora Bora, The Nutty Professor star and Edmonds called the whole thing off just two weeks later. 
"After much consideration and discussion, we have jointly decided that we will forgo having a legal ceremony as it is not necessary to define our relationship further," they said in a joint statement released to Reuters. "While the recent symbolic union in Bora Bora was representative of our deep love, friendship and respect that we have for one another on a spiritual level, we have decided to remain friends." 
While the two stars maintained their privacy on the matter, rumors circulated about the reason for their quick split.
Eddie Murphy's rumored honeymoon from hell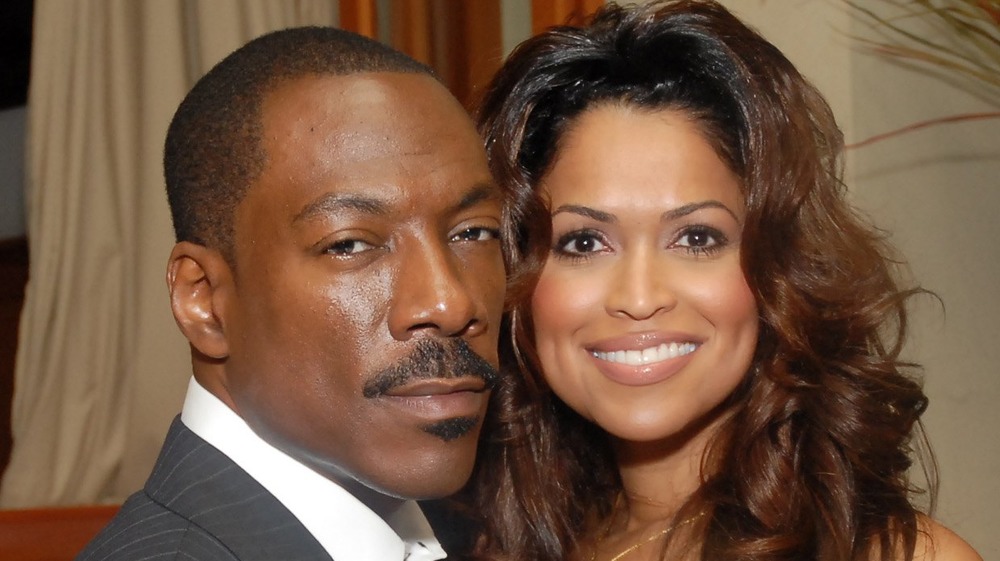 Stefanie Keenan/Getty Images
After Eddie Murphy's shocking two-week marriage to Tracey Edmonds, insiders alleged that fighting between the couple began the same day as their non-legally binding wedding ceremony. 
According to People, some of the guests claimed Murphy grew standoffish with Edmonds shortly after exchanging vows. "He would go off to smoke with his buddies," one source alleged. In the days after the wedding, instead of celebrating their honeymoon, guests claimed they heard the newlyweds "yelling and her crying during the honeymoon evenings. It was pretty dramatic." The couple reportedly had plans to get legally married in the United States upon returning from Bora Bora, but some friends claimed Murphy and Edmonds "avoided" talking about those next steps after the first ceremony. 
To make matters worse, Murphy's mother, Lillian Murphy, allegedly told her son that he had to choose between her or his bride. "His mom never liked her or her mother, and she really went off on Tracey and Jackie," an insider told People. "[Just before the wedding], there was a huge argument, and words were said and Eddie took his mom's side." 
Needless to say, Murphy and Edmonds became yet another one of Hollywood's bizarre and mysterious love stories.