Tina Fey's Golden Globes Look Is A Lot Different Than Usual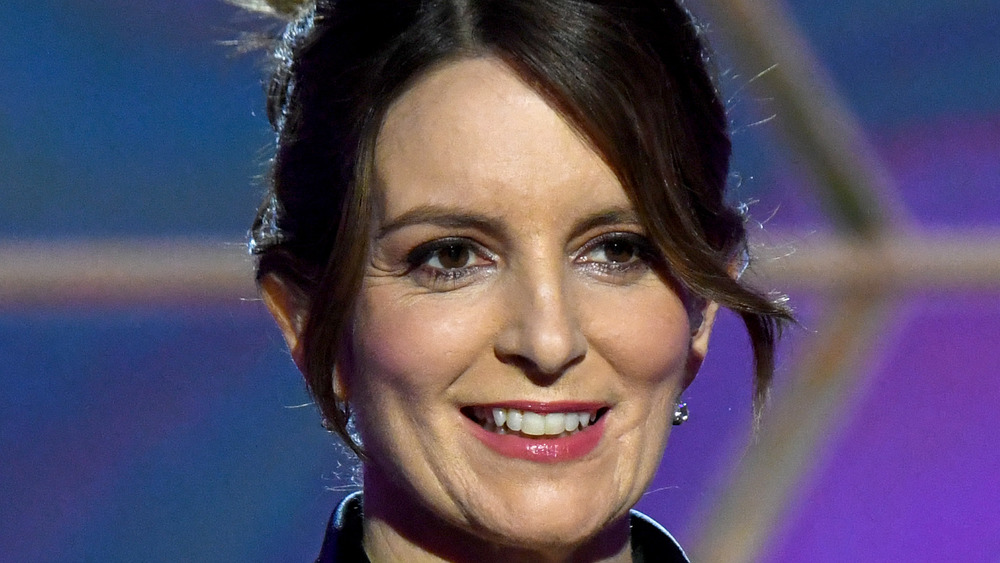 Kevin Mazur/Getty Images
Move over A-list celebs. There's a new star of the show at the 2021 Golden Globes. Enter: Tina Fey's ... legs? While co-hosts Tina Fey and Amy Poehler kicked off the award ceremony with a flawless monologue complete with many laugh out loud moments (including the one Fey delivered about making a "French exit" after watching only one episode of Netflix's Emily in Paris, per US Weekly) it was Fey's leggy Golden Globes look that set Twitter ablaze and sent tongues wagging. Viewers immediately took to Twitter to voice their admiration for the comedian's gams — a sight that many just aren't used to seeing.
"In general, I think I know stuff ... but I had no clue Tina Fey has such great legs!," one person wrote. Another Twitter user gave Fey's legs an award of their own: "Tina Fey Winner best SUPPORTING LEGS EVER!," the tweet read. Meanwhile, another post minced no words at all as it simply read, "Tina Fey's legs. That is all."
Tina Fey and Amy Poehler did not hold back at the 2021 Golden Globes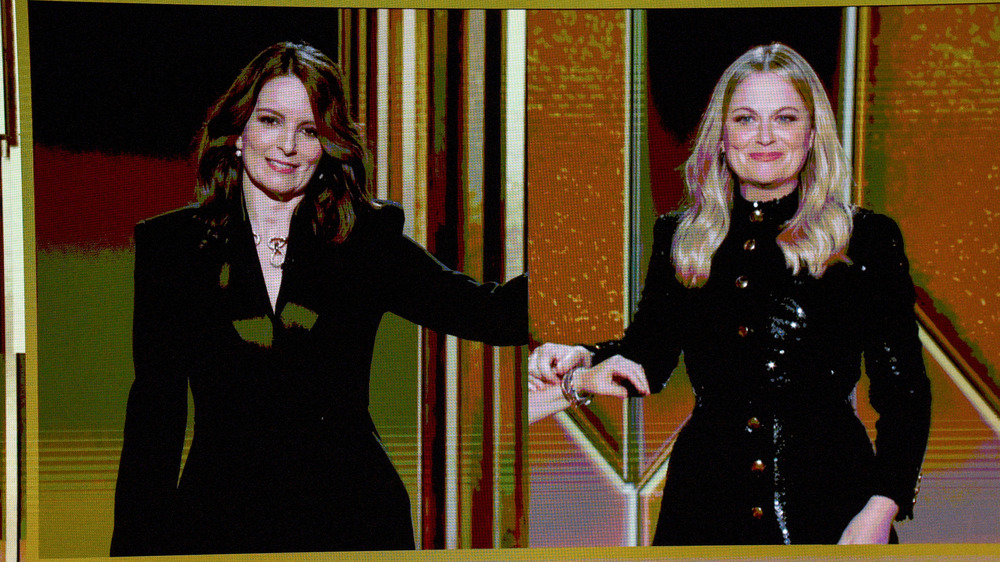 Kevin Mazur/Getty Images
All that being said, make no mistake about it, while comedians Tina Fey and Amy Poehler's opening bit for the 2021 Golden Globes was filled with comedic relief and legs for days, they certainly didn't steer away from touching on the heavy subjects that plagued 2020. 
Per USA TODAY, the dynamic duo took on COVID-19 and the lack of diversity within the Hollywood Foreign Press Association. "You guys have to change that," Fey chastised, while Poehler made note of Pixar's animated movie Soul, joking, "The HFPA really responded to the movie because they do have five cat members." They also took the time to acknowledge the real MVPs of the global pandemic, including the "smoking hot" first responders in the audience as opposed to the bevy of A-list celebs that normally warm those seats. "Thank you for being here so the celebrities can be at home," Fey joked.
Break a leg, ladies — or maybe don't. Especially you, Fey!