The Real Reason The Golden Globes Skipped The In Memoriam Segment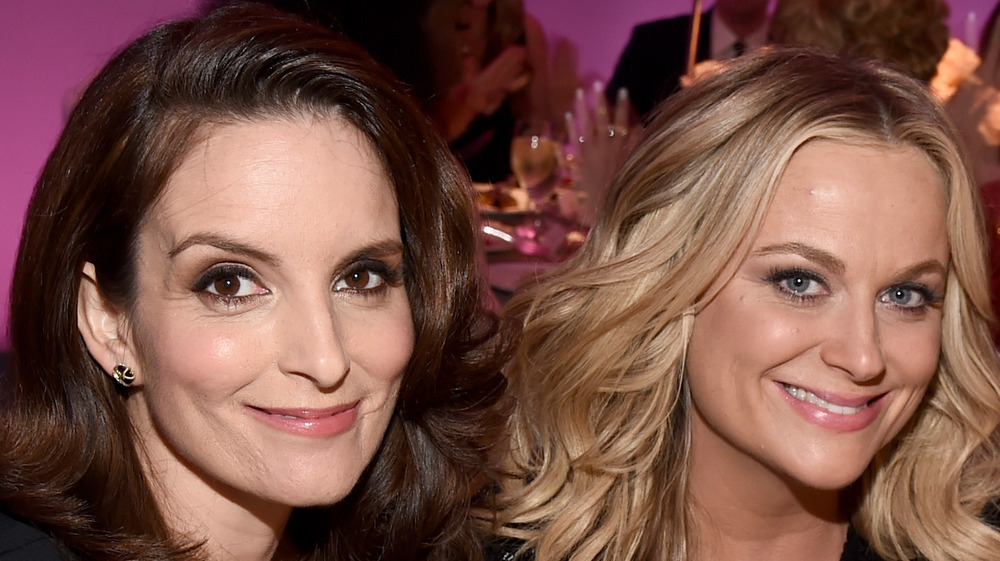 Michael Buckner/Getty Images
The Golden Globes are similar to the Oscars, but with an awesome, quirky vibe. While it's still a great night of recognizing talent, there's less pretentiousness. Just look back on all of Ricky Gervais' rounds of hosting. You do not get more irreverent than that.
For 2021, the Golden Globes promise to be an even more usunal night. First of all, no one is going to be roasted in the classic Gervais style because hosts Tina Fey and Amy Poehler are taking the lead from the Atlantic and Pacific coasts respectively. That's the second reason the big night promises a different format. As Vox notes, due to the coronavirus pandemic, social distancing is a vital part of the evening and, for the hosts, social distancing is taking the shape of two different coasts.
Despite the distancing, there are still notable moments, like noteworthy outfits. Case in point: Laverne Cox rocked a daring outfit that turned heads. Then there was Amanda Seyfried's outfit, which actually had a hidden meaning. But there's one more detail that seems unusual about the Golden Globes. There's no In Memoriam segment. Here's the reason why.
Other award ceremonies handle the In Memoriam 'really well'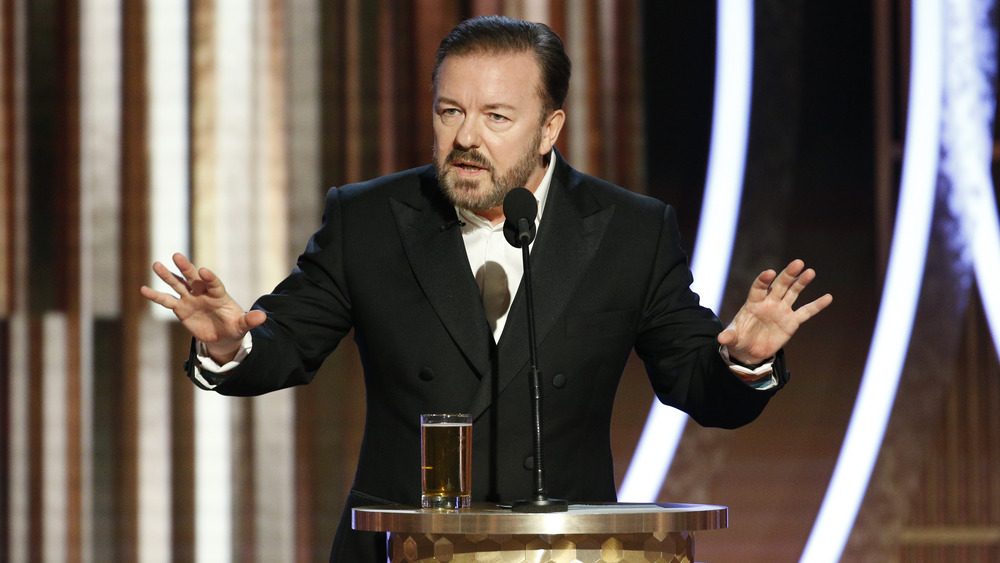 Handout/Getty Images
The In Memoriam segment seems to be a staple of award shows, as they are a chance to remember and celebrate stars who have died. The Oscars traditionally hold the segment, as do the SAG Awards, according to Entertainment Weekly. However, the Golden Globes has not held the segment in recent years because, as producer Barry Adelman told People in 2017, the Oscars and the SAG Awards have "handled" that portion "really well" (via Yahoo!).
There have certainly been exceptions to this unofficial rule, however. In 2017, when Debbie Reynolds and her daughter Carrie Fisher died, the Golden Globes commemorated them, but that was largely because their sudden deaths occurred only weeks before the awards ceremony, per Yahoo! 
People do expect the In Memoriam segment, though, enough so that when Ricky Gervais hosted the event in 2020, he said: "We were going to do an In Memoriam this year, but when I saw the list of people who died, it wasn't diverse enough. It was mostly white people and I thought, 'Nah, not on my watch.' Maybe next year. We'll see what happens" (via Yahoo!). Well, we saw what happened and they didn't change their minds in 2021.