David Fincher's Reaction To His Golden Globes Loss Is Becoming A Meme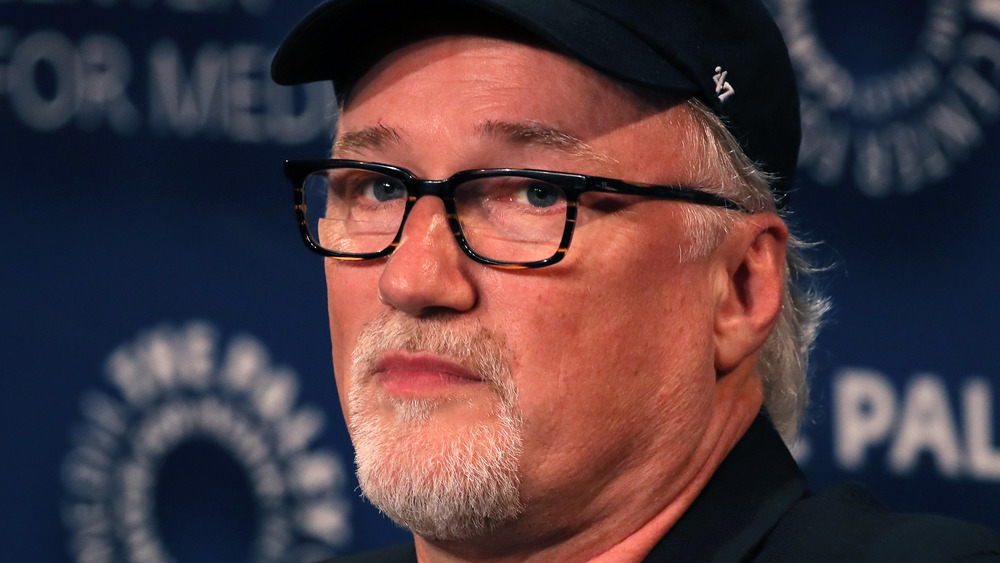 David Livingston/Getty Images
Acclaimed writer-director David Fincher is known for his thrillers. From Zodiac to Gone Girl to Se7en, no one does suspense like Fincher, yet at the 78th Golden Globe Awards, Fincher tickled viewers' funny bones instead.
The Mank director's late father, Jack Fincher, failed to win best original screenplay, but Fincher's reaction to fellow nominee and frequent collaborator Aaron Sorkin's win did not disappoint. When Sorkin took home the Golden Globe for The Trial of the Chicago 7, Fincher responded by reportedly taking a shot of alcohol in honor of his dad. According to Page Six, Jack wrote the screenplay for Mank before dying in 2003; David directed the film but "didn't officially announce its adaptation until 2019." 
The internet has seized on that shot and is quickly transforming Fincher's gesture into –you guessed it — meme material.
David Fincher's shot glass has fans buzzing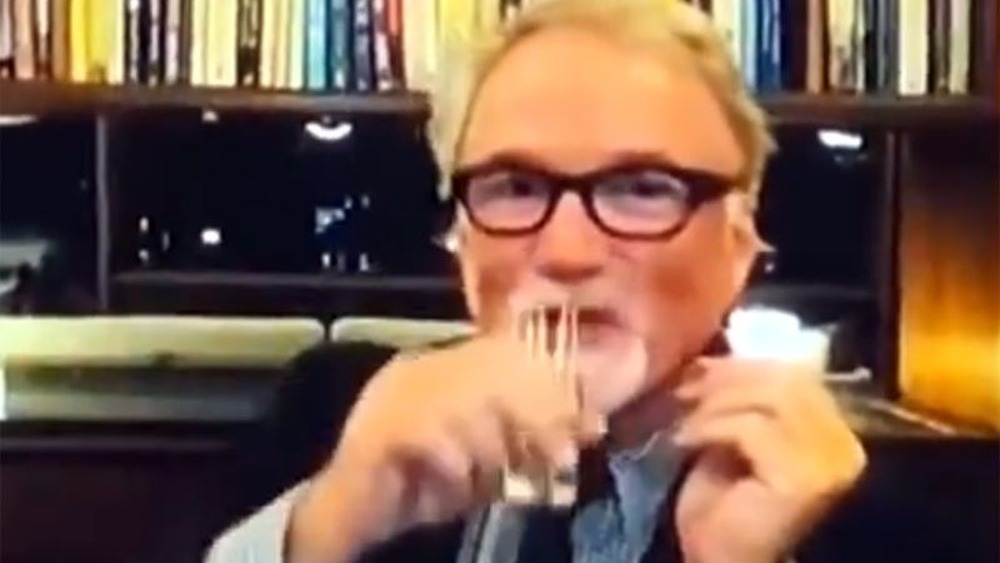 Twitter
David Fincher is becoming a meme sensation following his shot of alcohol during the 2021 Golden Globe Awards. The director's late father, Jack Fincher, didn't win best screenplay for Mank, but Fincher's reaction to the loss is winning the internet.  
"David Fincher with the best 'oh I lost' reaction," Uproxx entertainment editor Mike Ryan tweeted. 
"Hope someone made a GIF of Fincher downing all that booze when Sorkin won best screenplay at the Golden Globes," Indiewire executive editor Eric Kohn echoed. 
Some have called David's response "a mood." Others are toasting the director and his dad from the comfort of their own couches. "How can you possibly not love David Fincher, HOW??" one fan tweeted. Another summed it up best: "I wanna do shots with David Fincher." Don't we all?