The Truth About Kevin Durant And Kyrie Irving's Friendship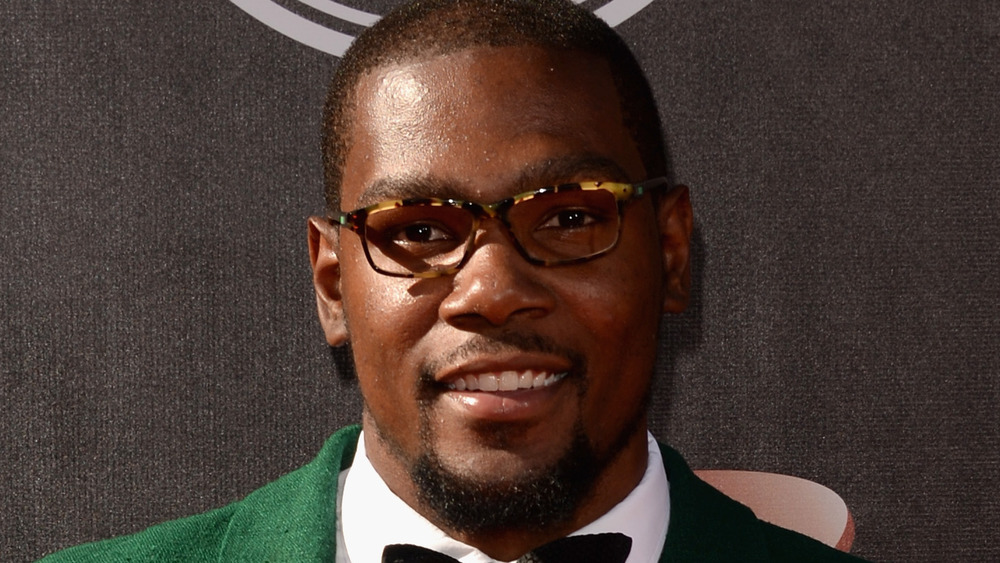 Jason Merritt/term/Getty Images
The camaraderie between NBA players Kevin Durant and Kyrie Irving is what ultimately led to them becoming teammates. NBA fans were blindsided when news of Durant and Irving's move to the Brooklyn Nets first surfaced in 2019, via Bleacher Report. Insiders at the time claimed the two had been "plotting for weeks, if not months," on how they could get on the same team. It was the previous summer when they reportedly had "a series of conversations," where they put together "a vague plan" to become teammates on either the Boston Celtics, where Irving was playing at the time, or they would both leave their teams and join one of the New York franchises. A year later, the NBA champions decided to join the Nets. 
"It's not like we sat down and I said, 'Kyrie, you're my friend.' It just kind of happened," Durant told The Athletic in 2019 before gushing about his respect for Irving. "We both have mutual respect for somebody. I've been following him since high school. I've tried to follow him throughout his career. It's very rare that you get to this point and have a decision in front of us where we can control our destinies. We sat down and talked about it and what basketball meant to us as a whole, and I think this is the perfect spot for us," Durant explained. "It was one of those things that just kind of happened organically." The move only confirmed the genuine friendship that exists between the two All-Star players.
Inside Kevin Durant and Kyrie Irving's daily FaceTime calls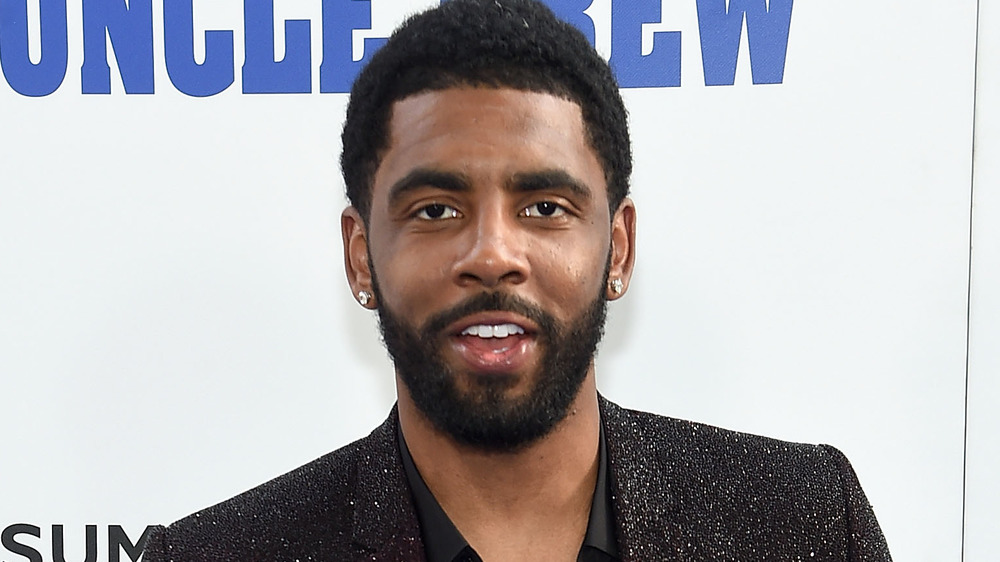 Jamie Mccarthy/Getty Images
Kevin Durant and Kyrie Irving appeared on  The Etcs with Kevin Durant podcast and dished on how they became best friends. "Me and Kyrie have a mutual friend in Jeff Rogers who worked at Nike. He was our grassroots guy," Durant explained. "Over time once Ky got into the league Jeff just happened to throw us in the text one night." The two star players went on to discuss video of them from the 2019 All-Star Game where they got caught in the middle of a serious discussion about becoming teammates. "That's when it was solidified that we were going somewhere," Durant recalled. Irving referred to their team switch as "one of the biggest surprise moves in NBA history. Nobody ever thought it would happen."
They went on to describe their "organic" daily FaceTime calls, which include critiquing each other's moves on the court and talking about life. "We'd have these types of conversations all day, every day," Durant shared. "And it just grew from there. It was organic. It wasn't something that you can pinpoint and say this was the moment. It just happened." Irving, who grew up in New Jersey, shared his plans to win a champion with Durant and enjoy the victory parade. "I want to bring a championship with my family to Brooklyn, New York, New Jersey, DC. Then we have the biggest parade ever." The odds just might be in their favor.