The Real Reason Why Kevin Durant's Fiancee Dumped Him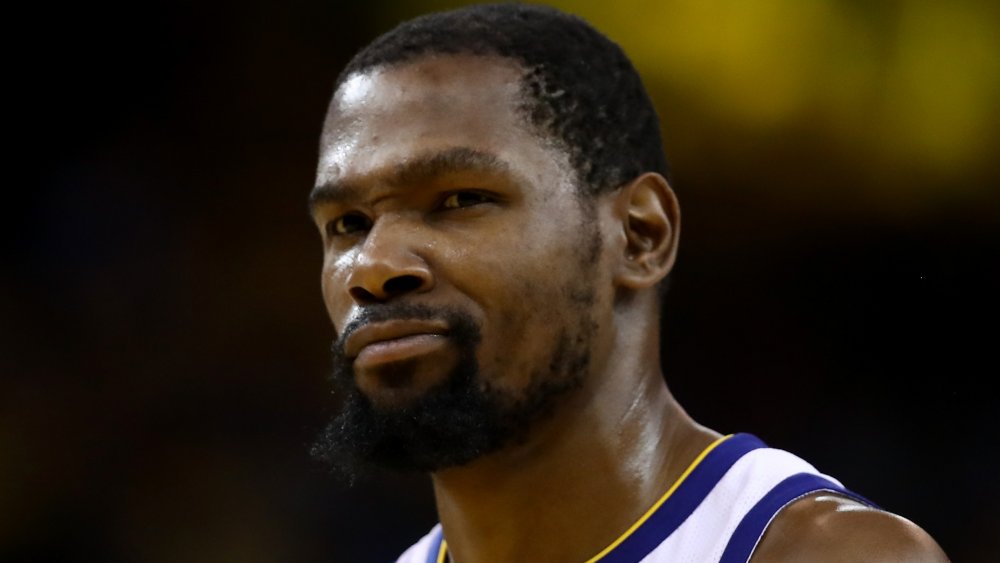 Ezra Shaw/Getty Images
Kevin Durant is just one of a handful of celebrities who have been tested for the novel coronavirus and diagnosed with the illness. While he focuses on getting better during the NBA's suspended season, we're taking a look back at another headline-making moment in his life: the athlete's split from his former fiancée, WNBA player Monica Wright. The first reports that the pair were dating popped up in May 2013 and by July of that same year, they had apparently decided to get engaged. However, by 2014, the two had called things off.
"I had a fiancée, but...I really didn't know how to, like, love her, you know what I'm saying? We just went our separate ways," Durant said during a 2015 cover story interview with GQ. Admitting that he hadn't planned to propose when he popped the question to Wright, he explained, "We was just hanging out, chilling. And I felt the energy. I felt, I need to do this right now. And I just did it. I was like...We're engaged right now? We're about to get married? So I was just like, cool. I love this girl. But I didn't love her the right way."
While Durant didn't explain what the right way (or wrong way) was and didn't specify who decided to call things off, Wright claimed that she was the one who walked away and she did it for a reason that she says didn't make sense to a lot of people.
Monica Wright felt like she was 'compromising' herself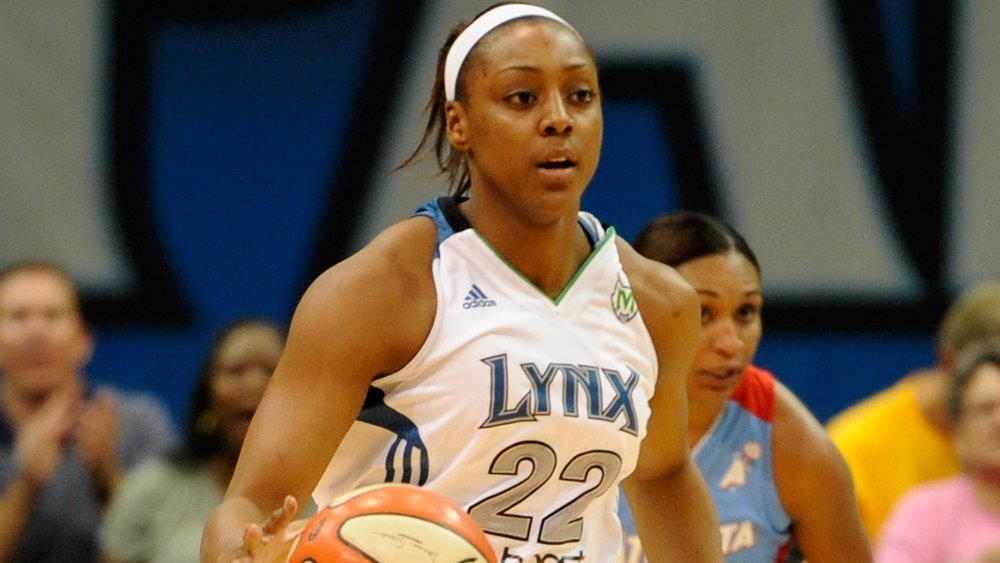 Hannah Foslien/Getty Images
Although Kevin Durant didn't elaborate on what he meant by not loving Monica Wright the right way, according to her, it may have had something to do with her beliefs. More specifically, it might have been due, in part, to the fact that she's very religious. During an interview that was originally published by Risen Magazine in 2014, Wright claimed that she was the one who made the decision to break things off with Durant and revealed why she ended things.
"Yeah, in my last relationship [with Durant], I had to make a decision about compromising myself as a woman," Wright said. "I had to make a decision to leave a relationship, which a lot of people thought I was crazy to leave. There was a lot of criticism over it."
Despite the fact that others didn't understand, Wright continued, "But I think God had my back in it. Because I hold to what I know to be true, that is what God will reward instead of what people on the earth think is a good catch." Although Wright isn't currently married, perhaps one day she'll find someone who will love her the right way and hopefully, Durant will also find someone who appreciates the way that he happens to love.