Kevin Durant Has The Coronavirus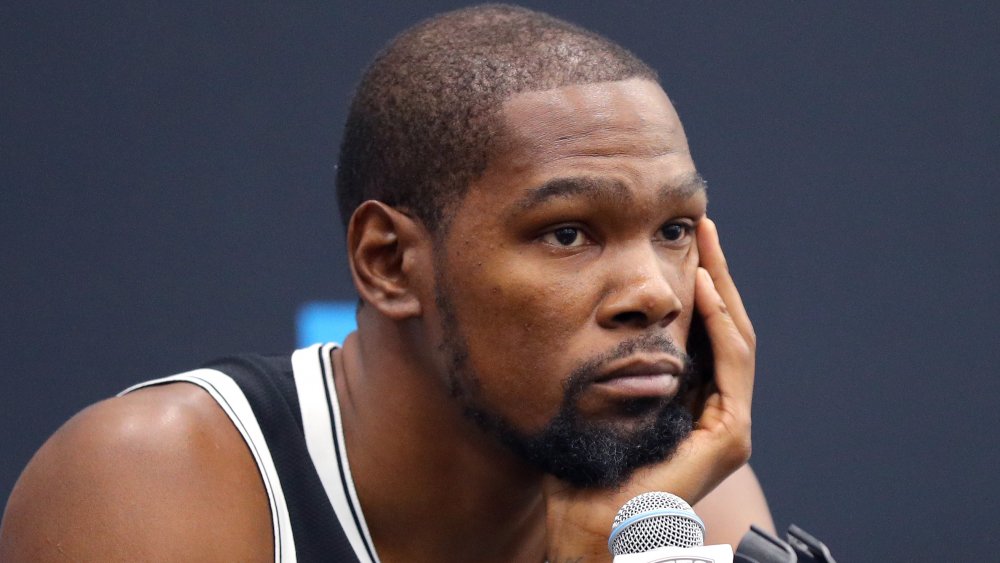 Mike Lawrie/Getty Images
Since news broke on March 11, 2020, that the NBA was suspending its season indefinitely following Utah Jazz player Rudy Gobert's coronavirus diagnosis, numerous NBA players have contracted the virus — including NBA star Kevin Durant. On March 17, 2020, Durant, along with four other Brooklyn Nets players, tested positive for the novel coronavirus, according to a statement released by the team. "All four players are presently isolated and under the care of team physicians."
While the Nets did not identify the players who tested positive for the virus, shortly after the statement was released, Durant confirmed to The Athletic that he was one of the players diagnosed with the coronavirus. "Everyone be careful, take care of yourself and quarantine. We're going to get through this," Durant said, per The Athletic's Shams Charania. He also told the outlet that, despite his diagnosis, he "is feeling fine."
Given his diagnosis, Durant would surely be sidelined (read: in self-quarantine) if the NBA hadn't already suspended its season. However, as it turns out, Durant has yet to hit the court this season anyway due to an Achilles tendon injury, which he suffered during the 2019 NBA Finals. That being said, even when the league returns from coronavirus suspension, Durant isn't expected to return this season.
While Durant is out for the foreseeable future, other NBA players are hoping that they can return to the court as soon as the suspension is lifted. However, that might depend on whether or not they contract the virus.
Other NBA teams' players are slated to be tested in the near future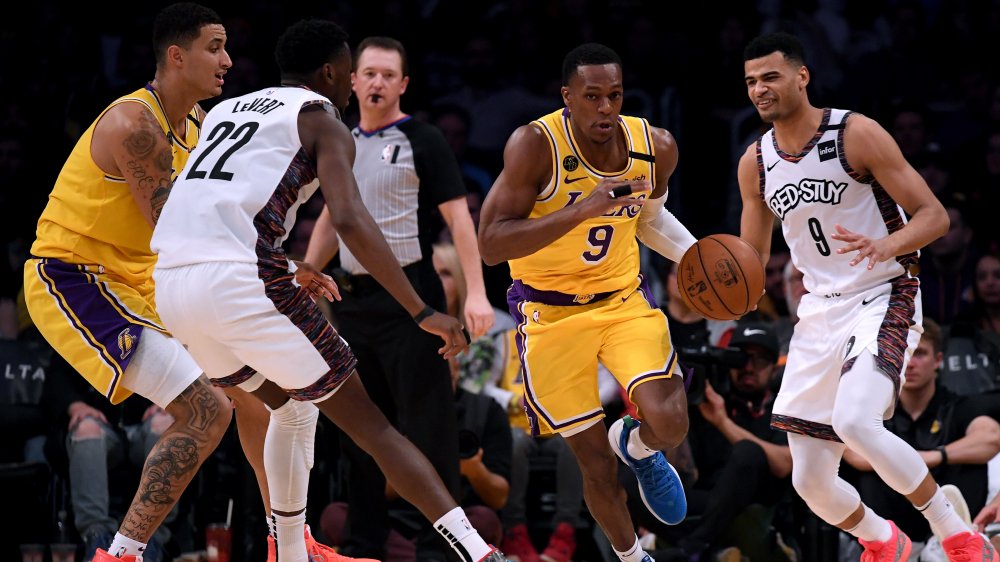 Harry How/Getty Images
At the time of this writing, at least seven NBA players, including Rudy Gobert, Donovan Mitchell and Kevin Durant, have tested positive for the coronavirus, per The New York Times. In light of the recent test results, some NBA teams are preparing to test their players, including the Los Angeles Lakers.
According to CBS Sports, the Lakers were the Brooklyn Nets' last opponents before the league announced that the NBA season would be suspended "until further notice." According to a statement released by the Lakers on March 17, 2020, "given the exposure risks from our game against the Nets on March 10th," the Lakers plan to have the team tested, noting that they "are following the next steps of our COVID-19 procedures and protocol that are established in consultation with various health officials, the NBA and our UCLA Health doctors."
USA Today reports that, initially, the Lakers were "among NBA teams, including the Golden State Warriors and Sacramento Kings, that declined to receive tests because of the state of California's shortage." While the Lakers have obviously decided to go through with the testing, at the time of this writing, the Warriors are still holding off "out of sensitivity of the limited supply."
"We've been told that testing's in short supply," Warriors' general manager Bob Myers said on a recent conference call (via USA Today). "We're treating ourselves like people, which is what we are. We're not better than anybody. We're not worse. We're just a basketball team, like any company."
NBA players have weighed in on the coronavirus pandemic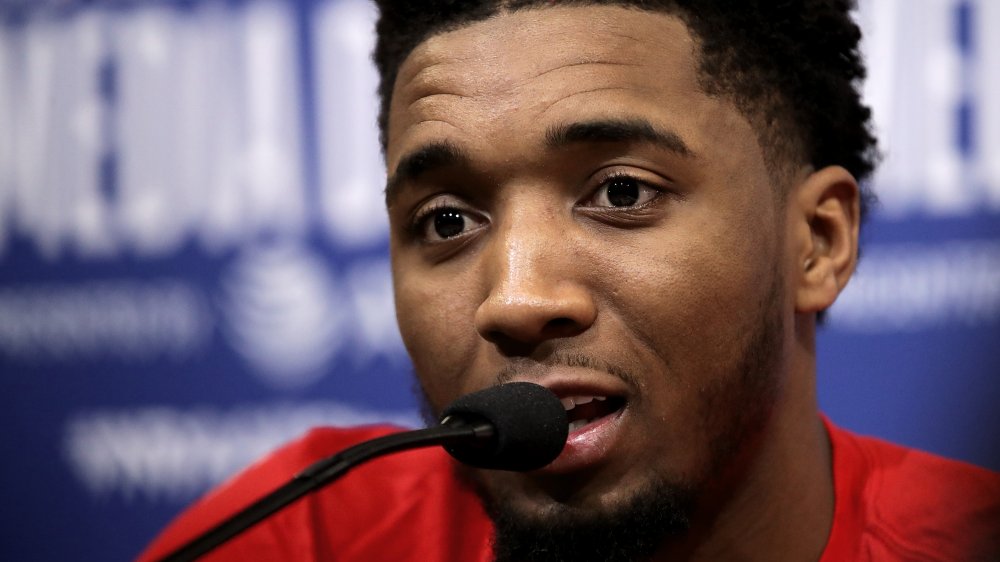 Jonathan Daniel/Getty Images
As the coronavirus continues to impact the sports world — and the rest of the world, for that matter — NBA players have taken to social media to share their thoughts. 2020 aint it," Golden State Warriors player Steph Curry wrote on Twitter. "Don't know what to compare this situation to...just gotta buckle up and take care of yourself and those around you. Basketball will be back at some point but right now, protect yourself and stay safe out there!"
Lebron James also took to Twitter after the NBA announced its suspended season, tweeting, "Man we cancelling sporting events, school, office work, etc etc. What we really need to cancel is 2020! Damn it's been a rough 3 months. God bless and stay safe."
Players who have contracted the coronavirus have also weighed in on the pandemic and shared updates with fans. Rudy Gobert's Utah Jazz teammate Donovan Mitchel did a Facetime interview with Good Morning America on March 16, 2020, to talk about how he's doing post-diagnosis. "Got no fever, no symptoms as of right now and just blessed to be okay," Mitchell said. "Right now, the biggest thing for me is to just stay in isolation and just keep to myself." He added, "I keep making the joke when people keep asking me that if you were to tell me that I would play in a 7-game series tomorrow, I'd be ready to lace up."
Jokes aside, Mitchell is pushing some pretty good advice about the coronavirus, unlike these celebs who would probably be better off keeping their advice to themselves.